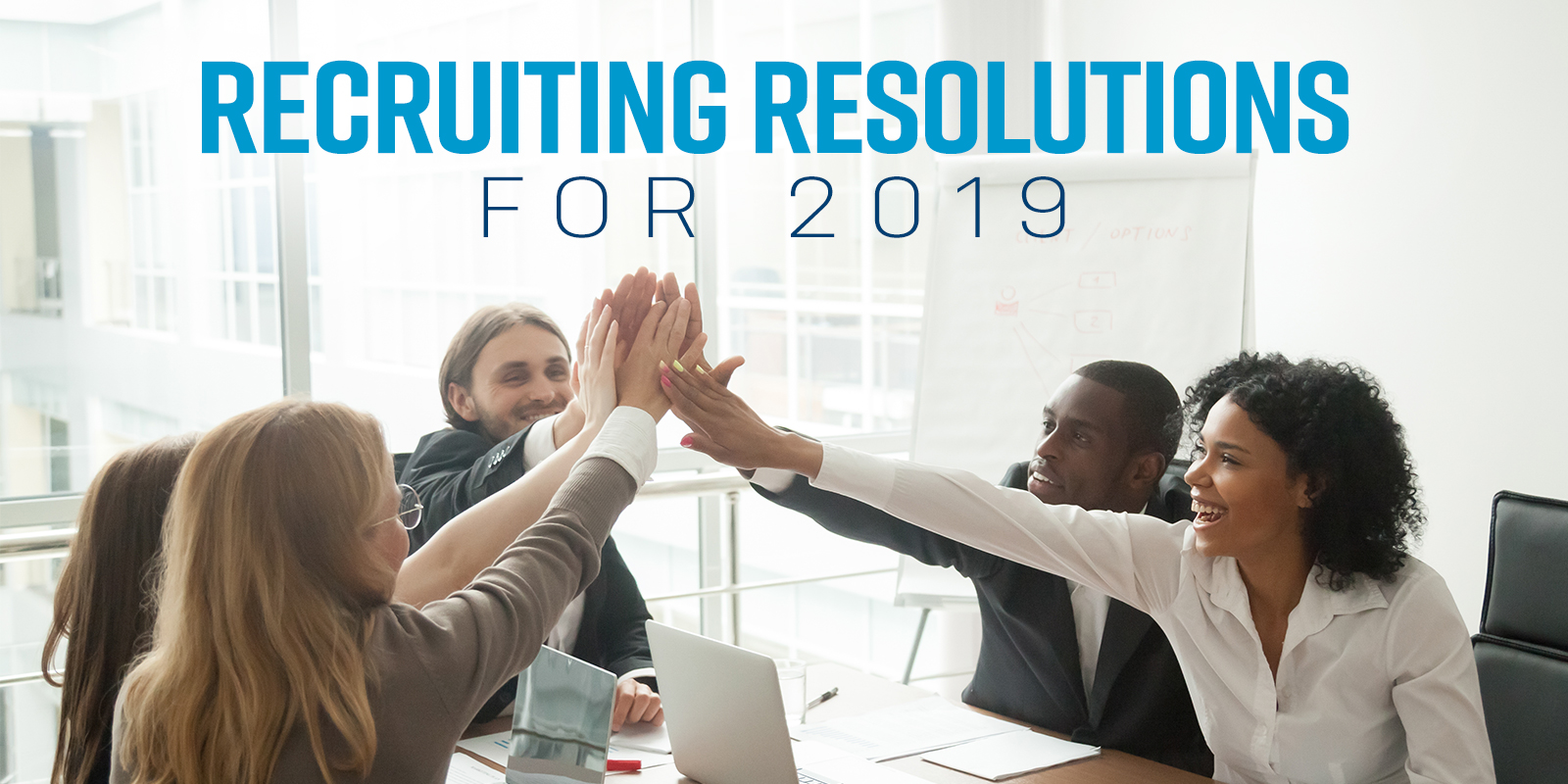 It's a competitive time for hiring. Employer demand for workers has surpassed the supply of active job seekers. Achieving the 2019 business objectives that your organization has worked so hard to set will require stand-out recruiting practices. Following are seven recruiting resolutions for ensuring your organization has the talent needed for a successful new year. Based on results from APQC's Open Standards Benchmarking® Talent Acquisition and Optimization Survey, these are seven ways to build an unparalleled approach to recruiting.
7 Recruiting Resolutions for 2019
1. Tap new sources of talent. Consider candidates with transferrable skills and tap into the gig workforce. Look for new ways to build your own sources of talent—new partnerships with educational institutions, new (or improved) alumni networks, and new (or improved) programs for cultivating relationships with passive candidates.
2. Hire from within. Build or fortify infrastructure to support internal promotions and lateral job moves. Look for opportunities to reskill and upskill existing employees.
3. Go where the candidates are—online. Leverage social, mobile, and video to attract and engage candidates. Workers of all ages use these tools in their personal lives and increasingly are using them to interact with potential employers.
4. Automate recruiting. From job requisition to new hire onboarding—make it easy for candidates to apply and move through your hiring process. Automate administrative tasks so recruiters can focus on finding new sources of talent and building the infrastructure to hire from within.
5. Manage cost per hire. A competitive hiring environment can quickly and significantly drive up recruiting costs. Boost efficiency by streamlining and standardizing recruiting processes and regularly monitoring cost per hire.
6. Track quality of hire. Don't let rework get in the way of your ability to compete in a tight labor market. Take action to prevent mis-hires. Track new employee and hiring manager satisfaction. Make adjustments to ensure you are sourcing and selecting the right talent for each job.
7. Leverage analytics. Use data on previous hires to predict which sources of talent (e.g., degree programs, former employers) are most likely to result in quality hires. Use historical workforce data (e.g., years in position and performance ratings) to predict which employees are ready for a new challenge.
Learn more about how your organization can differentiate its recruiting approach in our Talent Acquisition Practices: Survey Highlights. Then, resolve to make 2019 the year that your recruiting practices stand out.
How will your organization compete for talent in 2019? Post a comment or connect with me on twitter @ElissaTucker or LinkedIn www.linkedin.com/in/elissatucker.
Best Wishes for a Successful 2019!