My colleague, Perry D. Wiggins (CFO of APQC), recently has released the June 2018 Metric of the Month on CFO.com. It focuses on the "Cost to Invoice Customers" noting a range of $2.00 for top performers up to $9.00 for bottom performers with a mid-point of $3.94. This is quite a range when you consider the thousands and thousands of invoices sent each year by each company. As Wiggins discusses, it is useful to focus on process cost and clearly address the system and process issues that lead to varying costs. Efficiency is very important to performance.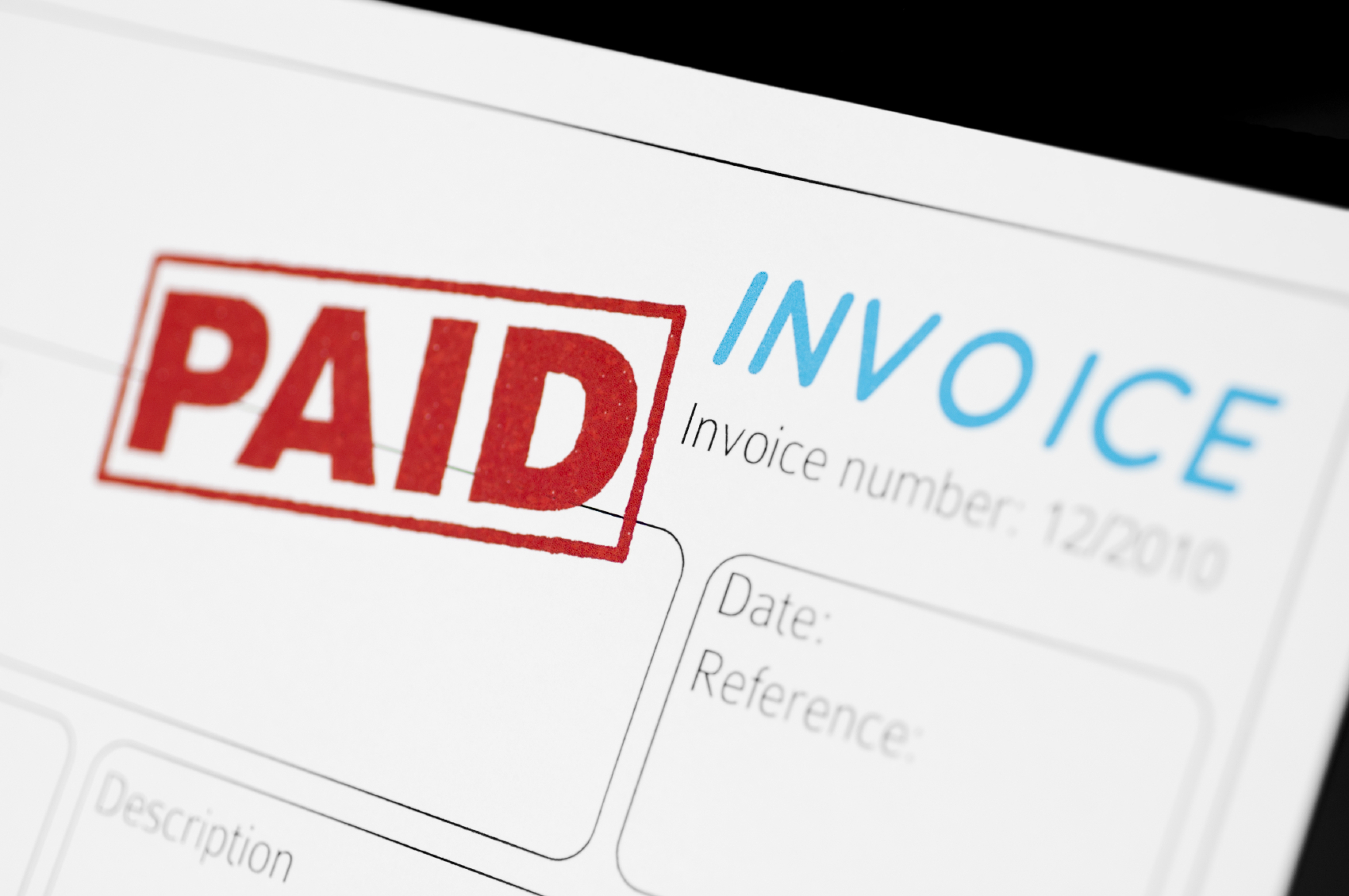 Additionally, I would suggest that invoicing is currently used to convey a lot more information than just what one side of a transaction believes that it is owed by the other side. This article focuses on the other important ways that invoices are used which, in many cases, are just as important as communicating the cost of a product or service owed.
Invoices as Client Communications
As my career progressed to the manager ranks, my responsibility grew to include invoicing clients for our services. I very quickly identified some billing practices that I continue to use. One rule I try to follow is to never send an invoice that my client is not expecting.  All our clients should be excited to hear from us. Any surprises should be pleasant ones – and an unexpected bill is never pleasant.
Banking Support for Customers to Drive Higher Sales  
For some customers, invoices can be used to drive higher sales by offering extended terms. If your organization takes this strategy, just realize that your value proposition has just expanded – in addition to being a supplier to this customer, you have also chosen to be a bank funding portions of their working capital. If you choose to do so, make sure that you can properly conduct the credit risk activities that a working capital lender would provide.  This strategy can also be exercised by teaming with third-party lending organizations, who can team with you to offer inventory and receivable financing.  
Project Status Reporting
If we have a long project, we often set up a client billing schedule in which we agree in advance to how much we will invoice and on what dates. My experience is that clients prefer this approach as it simplifies their cash flow planning. It also creates a rhythm on the processing side. If you do this, I would advise that you set up slightly different amounts to be paid each billing period. This is an additional way which can make it easier to identify which invoice is being paid and keeps payables auditors from mistaking the invoices for duplicate payments. 
Status reports should be sent separately based on project meetings and team updates. These should indicate if the project teams are on-track with the original schedule (which is the basis for the billing schedule) or running faster or slower than expected. The billing schedule should explain when and how these differences impact the schedule.
Securing Legal Claims
Invoices are important legal documents asserting a claim on your customer. In efforts to automate and improve efficiency some organizations just view the invoice as a piece of paper to be eliminated. While the paper invoice can be eliminated, organizations must make sure that the replacement process still establishes clear communication of transactions.
This is particularly true in industries such as consumer products or trucking where there may be huge volumes of transactions impacted by cumulative volume discounts, rebate programs, and other incentives that adjust the price expected to be paid. Having secure, documented claims protects both sides of the transactions. A trucking company was offering rebates to help secure additional business. When business took a downward turn, it filed for bankruptcy and was taken over by a manager appointed by the court to liquidate the business. In reviewing recent invoices he noted that the discounts on the invoices had not been filed or approved by regulatory authorities. He, therefore, asserted that the customers all owed additional sums. The moral: make sure your invoices secure the legal rights and responsibilities of all parties.
Identification of Discrepancies
Invoices also help identify discrepancies in records between two parties. In the past, monthly statements were reconciled to make sure the accounts of both parties agreed. Over time accounting teams realized that matching individual items provided a quicker more reliable way to verify accounts. Some accounting teams refuse to accept or review vendor statements. If your team follows this process, be sure that you at least have a review of all items over 45-60 days. Also, keep a log of the types of discrepancies that occur so you can root out the source of the problems.
Keep Improving Quality, Cycle Time, Cost Efficiency, and Customer Satisfaction
Your accounting department can work closely with their counterparts in your customers' accounting departments in jointly improving communications between the groups with the goal of improving processes on both sides. Time spent learning your customers' approaches can save hours correcting problems later. The even better news that doing so cements your relationships and helps both sides' bottom lines.