Why It's Time to Digitalize Global Rewards

Digitalizing HR is a hot topic promising many benefits for employers and employees. In a recent email interview, Stuart Smith of Conduent, explained to me why there's so much excitement around digitizing rewards.
Be sure to checkout the on-demand webinar (recording and slides) in which Smith speaks about his work with Unilever. Nicola Wells, global reward director at Unilever, joins Smith on the webinar to explain how Unilever reaped the benefits of digitalizing and consolidating global rewards.
What is global rewards consolidation?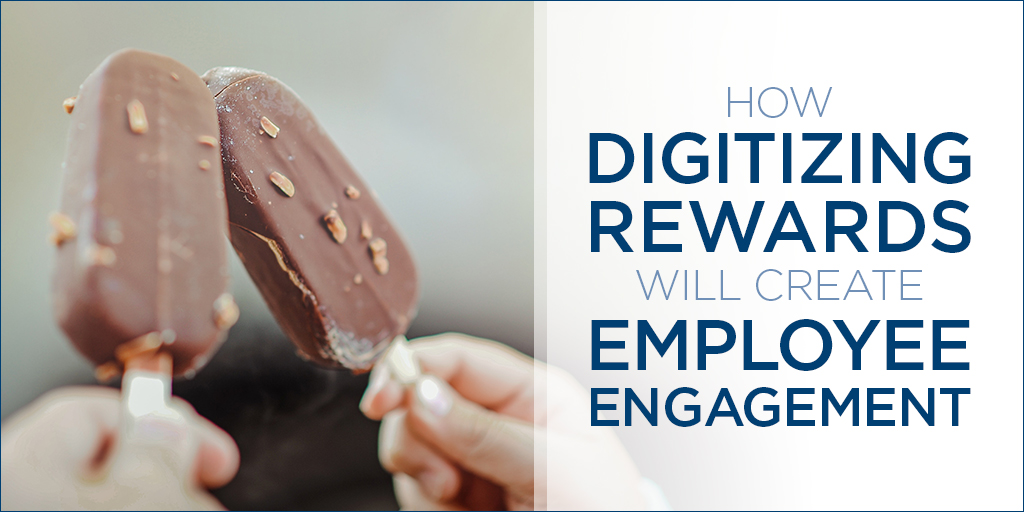 Modern reward consolidation employs a different approach to traditional attempts at consolidating reward. Rather than attempting to pull in every single source of reward data, the reward policy itself is digitalized and core demographic information is employed to generate a reward package.
What are some reasons why an organization would want to consolidate rewards globally?
The current trend is largely driven by large multinational organizations where poor data and processes constrain the management of reward on a global scale. Lack of available, accurate data; plus scarcity of global systems; as well as disparate, manual processes leave these organizations unable to effectively enact change in reward.
Once the database is in place, giving access to multiple stakeholders across the business—HR and reward, finance, business managers, and employees—has a range of advantages. The business case itself will depend largely on the specific types of issues associated with a lack of quality and accessible data. Delivering a total reward statement is usually one of the simplest and most impactful options and— depending an organization's strategy—can act as a way to crowd-source data validation.
Once the reward policy has been fully digitalized, organizations are able to understand highly accurate hypothetical reward costs. This can be used to model single employee packages for recruitment and internal transfers or multiple packages for business and workforce planning. Options can range from varying key demographics (e.g., an employee's pay grade) to understand the total cost of a single promotion up to large-scale modelling where salaries and exchange rates are varied to understand total cost of reward during the benchmarking and salary review process.
Who needs to be involved in global rewards consolidation—from establishing the business case to completing the consolation?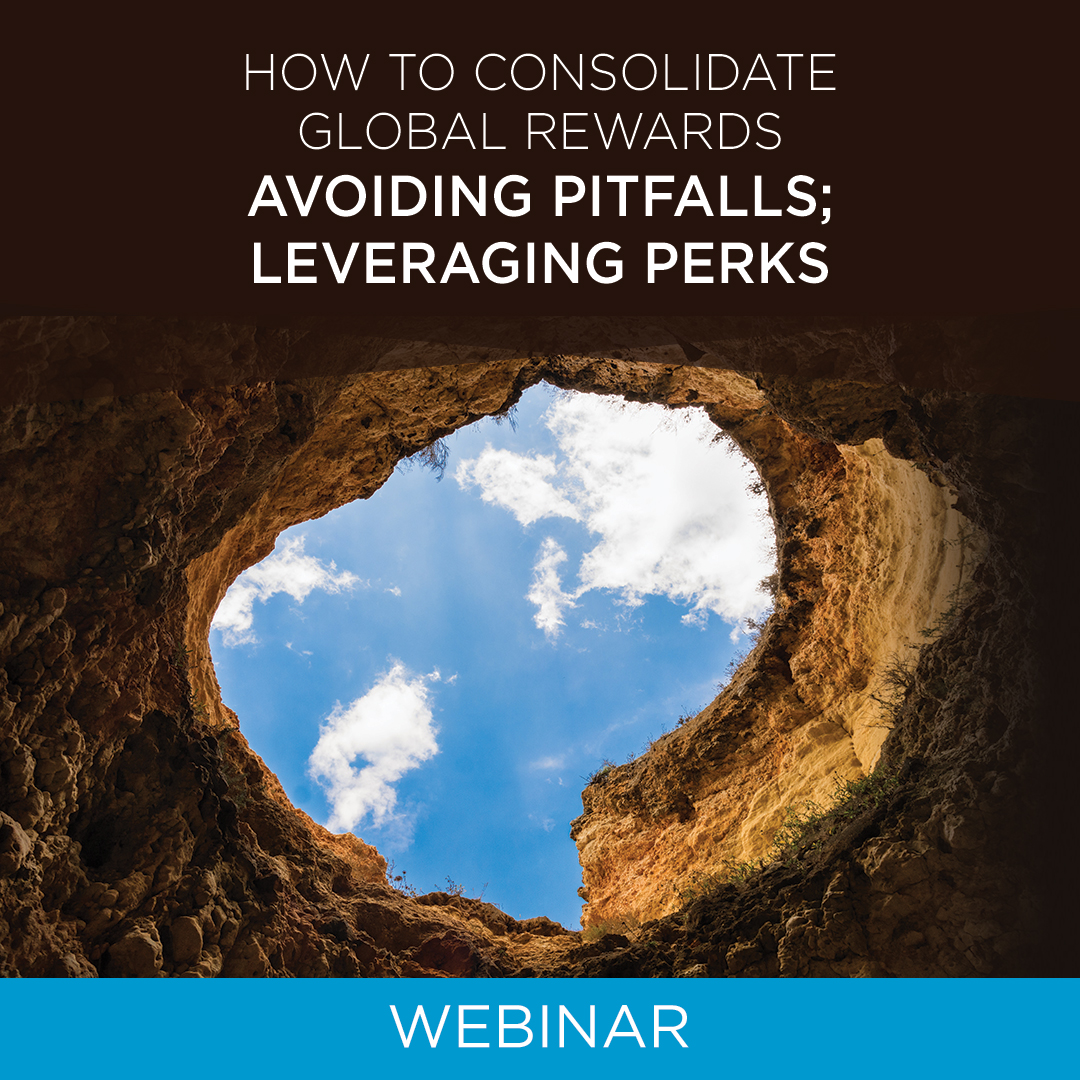 These types of projects are often a vast and daunting undertaking. The numbers of stakeholders are huge and varied. Historically, there are countless examples of late and over-budget IT projects of this nature, especially in the private sector. Modern agile project management and governance models have proved the most effective at climbing this mountain.
A governance board containing key representatives for stakeholders across the business is highly recommended. Working in an agile way, this board is presented with a backlog of discrete packets of scope and asked to prioritize. Each packet is likely to come with advantages as well as potential effort for each stakeholder. Key to success for this board is an understanding that it cannot boil the ocean and must work together to prioritize in a way that ensures each stakeholder gets a fair balance of advantages and effort over the project lifecycle.
Organizations usually, though not always, should be on a journey of digitalization and preferably already have a relatively standard and consolidated HR information system (HRIS). The organization will need to provide resources from the reward function that can provide a complete understanding of the reward policies. This usually includes reward managers or equivalent HR representatives as well as some specialists for pensions, long-term incentives, etc. The organization will also need to pull in key members of the IT department to help with integration and security.
What are some common challenges that organizations face in consolidating rewards globally?
The biggest challenge is keeping everyone happy at all times and maintaining balance. The value of the project can be widely different to each individual; from a single employee wanting to understand their total reward package to a whole finance team submitting a global cost report. A careful strategic plan is required to incentivize those that must put in the effort to get the system up and running, and to deliver value to the right people at the right times. For example, the employee may be keen to know their previous year bonus and accrued overtime, whereas the finance team may want target bonus and average overtime. Each may have different levels of feasibility to obtain. Weighing feasibility versus impact at all times is very important.
Another careful balancing act is what's been coined 'hopelessly local vs mindlessly global.' This means putting in the right amount of rigor and structure to enable globally consistent reporting and analysis, while allowing enough flexibility for local teams to work with the system and not against it.
How does global rewards consolidation affect the HR function/HR staff?
The HR function is one the most impacted by the project. Resource- and effort-wise the HR function will take the biggest hit to deliver the system in the initial stages. However, once the database moves into the 'run-and-maintain' phase, the HR function will start to feel the benefits of instant access to high-quality, up-to-date reward data that requires minimal maintenance. Day jobs can be freed from administrating reward and diverted to managing and improving it.
How does global rewards consolidation affect employees?
Delivering a total reward statement helps provide fair, consistent, and explainable rewards. However, this is nothing new and the benefits are widely documented. The key improvement is that the total reward statement is automated and real-time. Once an employee joins or changes pay grade, or a new policy is added, the statement is immediately updated to reflect this. Combining this feature with a feedback tool enables employers to understand what benefits employees' value and, importantly, how much they cost or to run experiments to the same effect. This creates a two-way communication and enables HR to design a reward package that provides the most value for money to the employee.
The system can also be used to easily communicate change in the reward package to aid restructuring, and if package modeling tools are rolled out it can also help employees with wealth and career planning.
In the very long-term (10+ years), as large-scale adoption of this kind of technology occurs, consistently digitalized reward enables employers to benchmark in real-time against each other and job-match more accurately than ever. An employee's 'personal reward account' steps out into the consumer world and is treated like a bank account. Insurance policies stay with employees throughout their careers. Employers benefit from huge cross-company collective bargaining power. A competitive digital marketplace opens up for reward services, massively driving down the cost of providing reward.
Learn more from the free on-demand webinar: How to Consolidate Global Rewards—Avoiding Pitfalls; Leveraging Perks.
Reach out to me on social @ElissaTucker or www.linkedin.com/in/elissatucker
Tweet