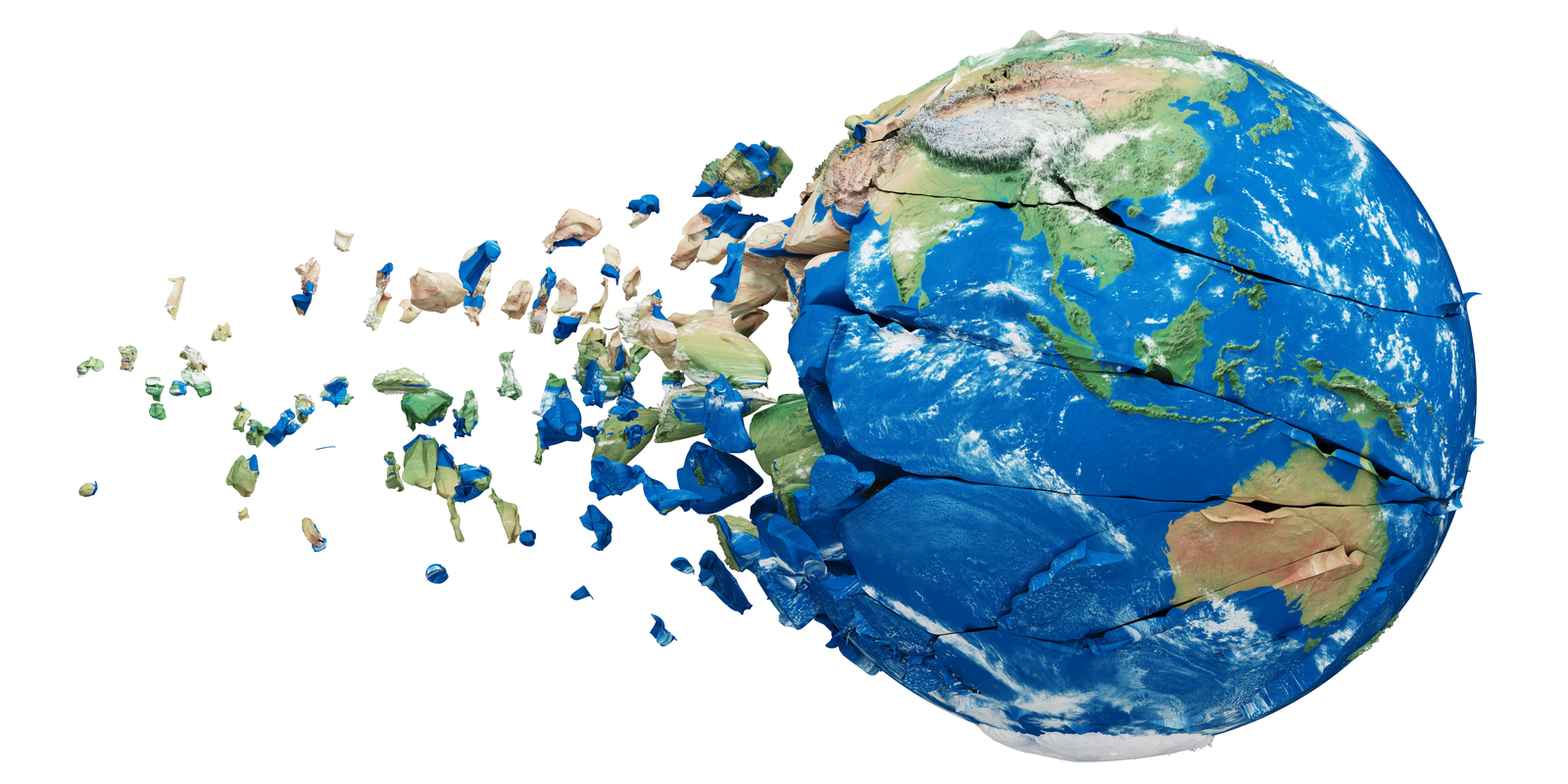 COVID-19 has sickened hundreds of thousands of people and has led to thousands of deaths since China first announced an outbreak of the virus in Wuhan on December 30, 2019. In addition to the rapidly increasing human toll, the virus has significantly disrupted the global economy in terms of both supply and demand.
The Chinese government enacted severe travel restrictions in response to the virus, including a total quarantine of Wuhan (a city of 11 million) and restrictions across the region that will limit the movement of around 56 million people. Many other countries have followed suit since then, enacting robust internal travel restrictions and closing their borders. While some analysts are using the 2002 SARS epidemic as a model to predict the economic impact of the virus, it is undeniable that China's economy is larger than it was in 2002. Any fallout from the virus is likely to be amplified and is already sending stocks tumbling at a much faster rate than the previous epidemic.
As the outbreak has spread swiftly and been declared a public health emergency of international concern by the World Health Organization, analysts have already published numerous articles on how the virus will impact supply chains and global markets more broadly. Rather than reiterate these or focus on fear-inducing statistics, APQC wants to give you actionable guidance to help inoculate your supply chain against disruption.
COVID-19 is not the first major supply chain disruption and it certainly won't be the last. Supply chain risks—which can range from supplier health to geopolitical conflict to piracy on the seas and armed robbery on the roads—pose a financial and reputational threat to organizations and even to governments. While no one knows what risks the future will bring, APQC's research has found that leading organizations have mastered the art of preparing for the worst through three important practices:
Building strong supplier relationships through next-generation supplier relationship management (SRM)
Assessing and prioritizing supply chain risk
Leveraging collaborative supply and demand forecasting processes
These practices play a critical role in building a supply chain organization that is nimble and responsive in the face of disruption.
Building strong supplier relationships through next-generation SRM
In a volatile, uncertain, chaotic, and ambiguous business environment, SRM is becoming more important than ever. While traditional approaches to SRM often apply a one-size-fits-all model to supplier relationships, leading organizations today understand that supplier relationships exist along a continuum: Some relationships are purely transactional (and require only basic compliance tools), but others are highly strategic and may even be critical for business success. To counteract supply chain disruption in the most strategic supplier relationships, APQC recommends that organizations leverage a business model based on clearly defined and measured outcomes that is driven by shared objectives (rather than on how the work will be done) and with a governance structure that motivates both parties to take risks and jointly innovate.
Organizations with strong strategic relationships can respond much more effectively to disruptions, as the buyer and supplier work collaboratively to develop action plans in response to risk. The relationships that organizations like McDonald's and Microsoft have with their suppliers, for example, have already helped these organizations mitigate the worst impacts of disruption and turn supplier relationships into a source of competitive advantage.
Assessing and Prioritizing Risk
As the ongoing fallout from coronavirus illustrates, supply chain risk can come in many different forms and can present itself at any time in any corner of the world. The good news is that if you don't wait, many supply chain risks can be proactively managed and mitigated. In an APQC presentation, supply chain risk expert Alastair Donald from Banyan Risk Group recommends that organizations undertake risk analysis and quantification as early as possible as they work to understand what they are buying from suppliers, where it comes from, the broader market through which it moves, and the sourcing strategy.
Leading organizations take the time to develop a solid, repeatable approach and robust criteria for categorizing risk. Common criteria include size of business impact, financial risk, spend, lead time improvements, and supply continuity risk.
Developing and applying these criteria takes careful planning, but organizations that have mastered the art of risk analysis and prioritization are able to identify and respond to disruptions faster. For example, industrial materials manufacturer ATMI, now part of Entegris, developed a supply chain alert system for its top revenue-generating products. The system mapped each product through ATMI's suppliers down to the base elements provided by the suppliers' suppliers. The supply chain team could input coordinates and the radius of concern directly into the system to identify which products and suppliers could be impacted by an event. With the maps and alert system, the company can quickly enact contingency plans and respond to customer concerns.
Leveraging collaborative supply and demand forecasting processes
To mitigate supply chain disruptions—whether from a virus, a competitor, or an extreme weather event—organizations need a way to efficiently drill down on their impact at the local level and by customer segment. One critical way in which organizations build this understanding is through a well-integrated demand planning process that includes coordination among all key players and the effective aggregation and integration of data from different sources. APQC has found that this collaboration and integration greatly improves the accuracy of demand planning.
With more accurate forecasts, organizations will also be in a better position to conduct effective sales and operations planning (S&OP). Scenario analysis and planning, a core activity within S&OP, helps planners and decision makers evaluate varying courses of action based on strategic, tactical, and operational constraints and realities. Using this process, organizations can simulate the impact of decisions before they are made, predict operational challenges (like capacity limitations), model new strategies to pre-emptively address impacts, and evaluate options with no available historical data.
Leading organizations also know how to adapt quickly to volatile and changing conditions on the ground. For example, one global technology organization was confronted by a logistics nightmare when several countries cut diplomatic ties with a country that was a primary point of passage for the organization's regional carriers. Working collaboratively with its customers and carriers, the organization was successfully able to develop and test new routes to successfully meet the challenge—faster than its competitors.
The organization's nimble and responsive approach would not have been possible without close internal coordination between functions and collaboration with its customers, who ultimately found the delivery model changes to be to their benefit. Collaborative, cross-functional demand forecasting and S&OP planning helps ensure that organizations understand the impact of different risks and are ready with a plan when risk becomes reality.
Take Action Today
Don't wait to act until it's too late and disruption is already impacting the stability and profitability of your organization. If your organization, suppliers, suppliers' suppliers, or customers are not impacted by COVID-19 at this point, congratulations—but by no means should you assume you never will be or that you are free from any other number of risks, from tariffs and geopolitical unrest to severe weather events. Start preparing for disruption today so you have a plan when it comes tomorrow.
Learn More
To learn more about building a strong and resilient supply chain, APQC recommends the following articles from our Resource Library: