I recently spoke with Brian Mauriello from Stiles Associates about the benefits of bringing Lean process tools from the shop floor into the front- and back-office as well as the innovation arena. In the first part of our conversation, we discussed his three recommendations for Lean. Here is part two of our two-part conversation.
Organizations Need to Take Action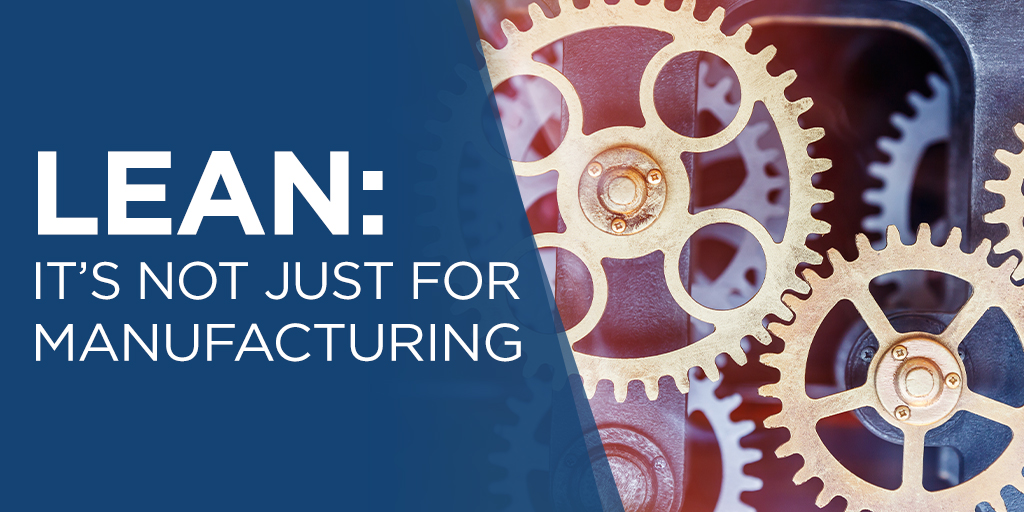 Lean can help your organization target the right customers, with the right products, and the right designs. It can also help the organization gain revenue associated with identified opportunities.  As great as the benefits of Lean are, Mauriello has found only a small percentage of companies applying this approach outside of the production or manufacturing arena.
He advises, "Business leaders should have an honest discussion with the atypical internal customers of the Lean group. Invite the Lean people in. Start with a standard work for all customer-facing and labor-intensive operations. Collect some baseline data and track hand-offs and look for truly value-added steps. You'll be amazed at the discussion that will blossom from what you begin to find just from measuring and observing in a less subjective way, and how customers respond to a more consistent result. You're half-way to having a transactional process value stream map. From there, the sky is the limit if there's truly an openness to be reflective in these more protected, often subjectively-managed functions. A 'black box' or artistic approach to sales or innovation or even transactional processes should just be a thing of the past."
Focus on Fixing Processes
Focus on where process falls short in sustaining consistent goal achievement, not beating up the people responsible for meeting the goals. Mauriello conducts numerous Hoshin Kanri "crash courses," and he says, "The good news is you can't hide with Hoshin. That's the bad news as well. But those who are being held accountable, 'once on the bus' are armed with (and motivated by) a tool and guide to keep the conversation focused on process and its abilities to produce the results that the company is looking to achieve. It removes the common tactic of punishing the messenger when goals aren't met."
Mauriello's passion is helping companies improve in ways they previously didn't even know were issues or options to focus on. He feels it gets contagious quickly when reward systems are aligned, and the effort focuses on fixing process, not fixing people. "I give them some assistance with these tools and even the resulting organization designs that help enable this type of transformation, and we partner with the client to find them the right talent to institutionalize and sustain the improvements that enable the growth and profit goals of an organization."
Adopt a Lean Mindset for Growth
True to continuous improvement, the discipline has evolved from customer-oriented, value-added operational improvements/efficiencies/quality gains into share-stealing, foundational transformations to sales, marketing, and customer service disciplines to help companies achieve their ambitious organic growth strategies.
According to Mauriello, when executed correctly, commercial Lean is no different when achieved. It creates the freedom to redeploy and advance people into expanded roles and responsibilities that help their career growth while stabilizing the company's "recipe" along the way. However, he says, "It's a mindset that has to be readied correctly in most cultures, even many Lean cultures."
What do you think about leveraging Lean? Please reach out and let me know your thoughts via comments below or on Twitter (@MB_APQC) or LinkedIn.