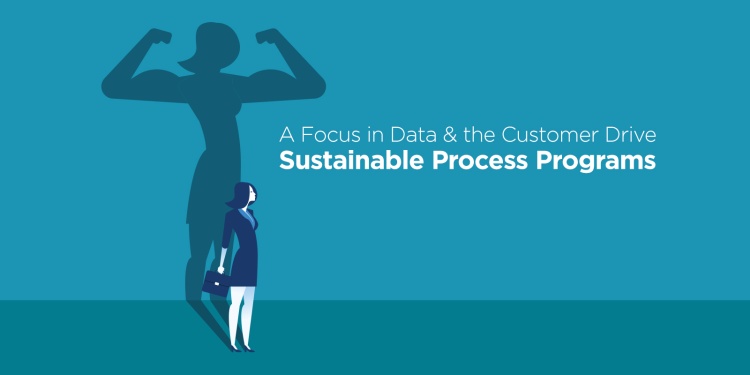 While efforts for standardization, transparency around how work gets accomplished, and productivity improvements are at the core of what process teams accomplish, sometimes that noble purpose isn't enough. To embed process management into the business for long-term success and value will often require connecting process management capabilities to business outcomes a successful merger & acquisition or boosting the customer experience. 

I recently got a chance to talk to Tony Benedict, the president of the Association of BPM Professionals, and Alexander Roettcher, the director of corporate marketing at Endress + Hauser Group Service, about their work in applying process management capabilities to tangible business problems. Both speakers are part of the Solving Business Problems track at APQC's 2022 Process and Knowledge Management Conference, taking place May 11–12 in Houston. 

How do you make sure that process is solving the right problems for the business? 

Alexander: At Endress + Hausser we are now running business process management for the third time. And the obvious question is why weren't we successful the first two times?

It's because our previous focus was purely on driving excellence, productivity, and efficiency. When we started again two years ago, we found that building process management is much stronger if it's grounded in the customer experience and strategy implementation. So now we measure processes, connect to customer feedback, and incorporate what they are telling us we need to improve. And the same applies to strategy implementation. And since we have better visibility and transparency based on customer feedback and strategy implementation, we feel that we are heading in the right direction to fix the business' problems.

Tony: First and foremost, the key to solving the right problems for the business is focusing on performance. For example, how is the business performing concerning the customer? You hear a lot of people say, well, you work backward from the customer and that's still true. And, depending on what the value stream is in question, you must see how it is performing and is it impacting the customer. 

So, you need to take a 30,000-foot view and there should be some obvious things that stick out. Are you missing important data? How is the process performing? 

Then, what else could be going wrong? But usually, it's because there is a problem with process performance.

How do you show the business that you are providing value in the context of their work? 

Tony: That's a great question and it goes back to measuring performance, concerning the customer. Specifically, when you get into mergers and acquisitions (M&A) you must integrate the other organization into your organization. Whether you're buying a similar or different type of organization you will still have common processes that need to be standardized and managed. For example, the order-to-cash process—which is fairly universal in most businesses—is what generates cash flow, how you measure whether orders are being fulfilled, and if customers are paying. 

The key is to look at how the business processes are performing and how you're measuring that. The hardest part is when you take an enterprise-level measure and cascaded it down to the person working on the front line. But that's how you demonstrate you're providing value to people on the front line—helping them know exactly what they're doing is going to impact the organization.  

Most M&As still have a high failure rate, over 70% of M&As fail sometime between 18 and 24 months after the deal closes. Often the first sign of the failure is when the business starts bleeding cash for whatever reason—which can often be traced back to the order-to-cash process. Process teams can show their value because they can align on the related process—in this case, order-to-cash—and measure it to understand why it's not working. 

Alex: Historically our decision-making approach has been 80% based on feelings and experience and 20% based on operational insights and data. While Endress + Hausser is not the only organization that does this—there are plenty of studies that show many organizations still use this 80:20 ratio of inputs in their decision making. 

How we show value to the business is by challenging this ratio and providing better support for decision making.  Instead of leading with gut or instincts, we want to form teams with more transparency and more data in mind for decision-making at the front end. Which ultimately helps make decision-making clearer, faster, and with better proof. It also has helped make decision-makers feel better about the support they are getting.  

For more information on this topic check out the full discussion on Solving Business Problems with Process  or join Tony, Alexander, and other process management experts to learn about how they use process to solve business challenges at APQC's 2022 Process and Knowledge
Management Conference, taking place May 11–12 in Houston.

For more process and performance management research and insights, follow me on Twitter at @hlykehogland or connect with me on LinkedIn.