Digital transformation is top of mind these days for not just finance, but across the enterprise. In fact, three-quarters of those responding to a recent APQC process and priorities survey said that they were undergoing a digital transformation in 2019, with the top justifications being to increase organizational efficiency, improve the customer experience, and enable better data management. APQC is a case in point, currently in the midst of its own digital transformation both internally (the adoption of a new cloud-based ERP for many support functions along with Office 365), and externally working on the roll out of a new customer-facing Web site.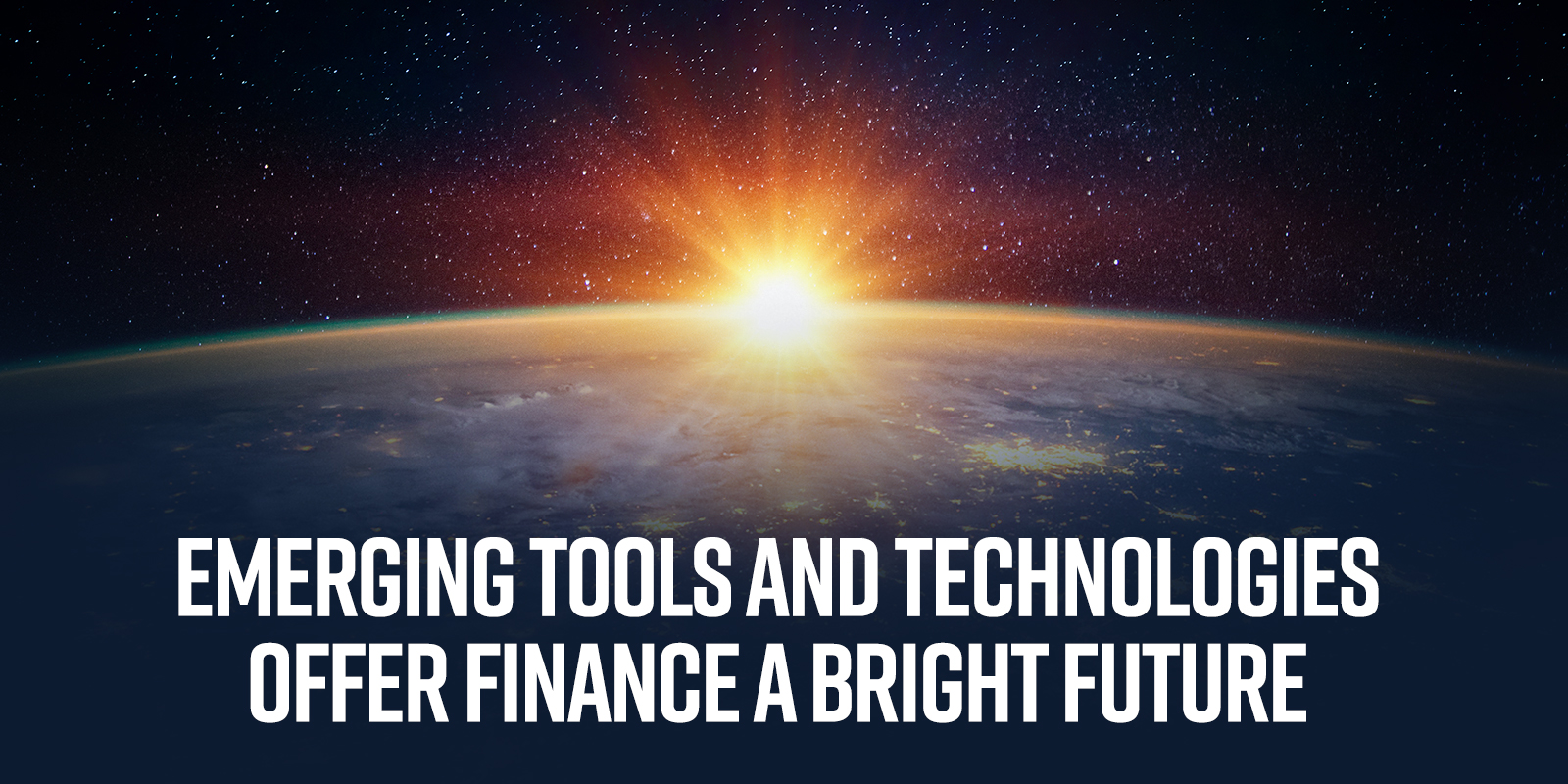 Finance is no exception in terms of functional groups seeking to transform itself through digital transformation in its ongoing quest to operate not only more efficiently, but also more effectively, providing the guidance and strategic support that leading businesses have come to expect from them. So, where do organizations stand on the adoption curve of new, emerging technologies in the finance function, and what are the benefits and challenges to these initiatives? APQC's Open Standards Benchmarking data offers some great insights on these topics across the spectrum of cloud computing, Robotic Process Automation (RPA), cognitive computing/AI, and blockchain.
Cloud computing
According to APQC's Open Standards Benchmarking research, cloud computing is well underway within finance functions, as more than three-fourths (76%) of survey participants across APQC's financial management surveys leverage cloud computing currently for at least some work in finance, with the majority of the remainder planning to move to cloud-computing in the future. The top two drivers of the move to cloud in finance are enabling greater access to data across the organization (41%) and enabling the use of mobile technology within finance (41%, such as tablets and smart phones). However, some survey participants are still working through challenges with cloud computing in finance, such as concerns about lack of control (56%) and data and privacy issues (54%). APQC's research shows that the top two finance processes primarily leveraging cloud computing are general accounting, followed by accounts payable.
Robotic Process Automation
APQC has explored the usage of RPA in accounts payable, general accounting, and financial reporting, and the data shows a similar story as cloud in that, at least for all three of these areas in finance, RPA usage is well on its way (although there is plenty of room still for optimization). For these finance processes, more than half (54 to 65%) of survey participants currently leverage RPA to some extent, and most plan to leverage it in the future. Automating manual work in finance processes via RPA has a number of benefits, but most importantly helps free up finance employees for more value-added activities and decision support.
Cognitive Computing/AI
APQC's Open Standards Benchmarking research shows that, while interest is high for cognitive computing/AI, organizations are a little farther behind on the adoption curve than the previous emerging technologies. For example, about two out of five survey participants have either fully implemented or rolled out cognitive computing for finance operations or working capital optimization, and about another third are piloting it. The top anticipated benefits of cognitive computing are improving decision making (51%) and improving efficiencies (43%). However, some survey participants are working through challenges regarding senior leadership support (27%) and data governance and policies (26%).
Blockchain
Finally, APQC's Open Standards Benchmarking research has started exploring the use of blockchain within the finance function, and found that this technology is the farthest along in the adoption curve: A little less than 1 in 5 survey participants have implemented blockchain, and another quarter are piloting it. Survey participants foresee a myriad of benefits from blockchain's implementation for finance, most notably helping to ensure better data quality and accuracy.
The advent of these emerging tools and technologies offer unprecedented opportunities (and some challenges) for the finance function. There is no doubt that it is an exciting time to be alive. APQC looks forward to continuing to monitor trends in the finance function and see what the future holds. Furthermore, we are always on the look out for great case study examples of organizations who have done a good job in this area and have the courage and grace to talk about it and share their learnings with others. If that is you, let me know and I would love to talk to you more. In the meantime, please feel free to view the story of one such leading organization, BDP International, who talked on APQC's most recent financial management webinar about their finance transformation and automation journey. Enjoy, and as always, may best practices be your practices!