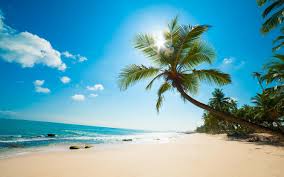 There's still over a month before Labor Day, which usually marks the end of summer. By now, you might have noticed employees seem a little less enthusiastic about deadlines and meetings. It's called the mid-summer slump, and it's not uncommon. In fact, research from the digital media company Captivate Network shows that overall workplace productivity drops 20 percent during the summer months, and projects take 13 percent longer to complete.
Also, not surprisingly, the same study found that employees are 45 percent more distracted during the summer—probably because they're dreaming of oceans, beaches and flip flops. So how can you lift employee spirits during the final days of summer? Although you can't bring the ocean to the office, there are some things you can do to overcome mid-summer burnout and keep employees engaged. 
1. Hang loose. If you haven't already, it's not too late to roll out a casual dress code to promote a more relaxed environment. APQC, for example, encourages summer casual wear from June until September—even flip flops are allowed. Allowing employees to wear comfortable clothes even one day a week can promote a more laid-back atmosphere.
2. Let the sunshine in. Let employees take a break from the ice cold air-conditioning and hold meetings outside. A little sun and fresh air can boost morale and productivity, and it is also proven to alleviate stress. Best of all, this quick fix is easy and free.
3. Encourage employees to test new waters. Summer is a great time to focus on professional development and help employees learn new skills. Training allows employees to escape the daily grind and can be fun, too. Find out if there are any courses nearby or invite a specialized training team to the office. In the long run, it can also improve productivity, especially if employees acquire new skills that enhance performance.
4. Ice cream makes everything better. Bring summer fun to the office. Have the ice-cream truck come to the office or do something simple like set up a sundae bar in the break room. Think out of the box for innovative ways to keep things more lighthearted in the office.
5. Did someone say mini-vacation? Renting a massage chair (or even better, hiring a masseuse) might seem like a silly idea, but it could provide a small escape for employees and break up the monotony. Also, offering fun activities or adopting summer-specific policies is another way to mix things up. Some organizations schedule family-friendly events to celebrate summer, while others go big and allow employees to leave early on Fridays. Simply offering more flexible work schedules can also boost morale during the final weeks of summer.
6. Discourage cell phone use at the beach. Does your organization have a strategy to promote work/life balance? If so, summer is a great time to reiterate that strategy and outline employee expectations outside of the office. Remind them that it's okay to separate personal and professional time so they don't feel obligated to check email on vacation. On another note, if your organization has yet to define formal work/life balance strategy, summer is a great time to get started.
7. Anyone up for show and tell? Remember show and tell when you were in grade school? True, it's a bit of an unconventional approach in the office, but let's face it, everyone likes to talk about their vacation. Why not dedicate a special lunch hour for employees to showcase what they did over the summer? They're probably already spending time at the water cooler swapping stories, so it might save time in the long run.
APQC aligns summer activities and programs with its strategic vision and mission. Recently, APQC borrowed a race track from a local Boy Scout troop to hold a pinewood derby car race. The idea was to promote a "race to succeed" with APQC's strategy and to encourage teamwork. Employees had a great time building cars and showcasing their creative side. Most importantly, it was something different and fun.
In short, there are a lot of options that can help your organization bypass the mid-summer slump. Choose an option that fits with your corporate culture and go for it. Even the smallest gesture can boost morale and keep employees focused on the task at hand, instead of daydreaming of sun and surf. 
What have you done to avoid a summer slump in productivity? Leave a comment or send me an email at scarlin@apqc.org.
Stay current on all of APQC's HR research via our Human Capital Management Expertise Page.