Many of us never consider where the items we purchase everyday come from and the journey those items make to get to us. Everyday shipments of everything from petroleum and consumer goods to steel and automobiles come through U.S. ports from all over the world. Shipping goods by sea tends to be significantly cheaper than flying cargo and there is more flexibility regarding shipping regulations for organizations.  More than ever before, organizations realize that sea freight is indispensable to the U.S. economy and ports connect American manufacturers to the global marketplace.
At the start of fall, I thought it would be interesting to go on the Port of Houston Authority boat tour and see where all the action takes place. The Port of Houston is one of the nation's busiest industrial seaports with on average 7,700 ship calls made each year. There are more than 150,000 barge transits that also come through the port carrying liquid cargoes and taking containerized cargo to smaller ports along the Gulf Cost. The top five trading partners with the Port of Houston in terms of export and import tonnage are: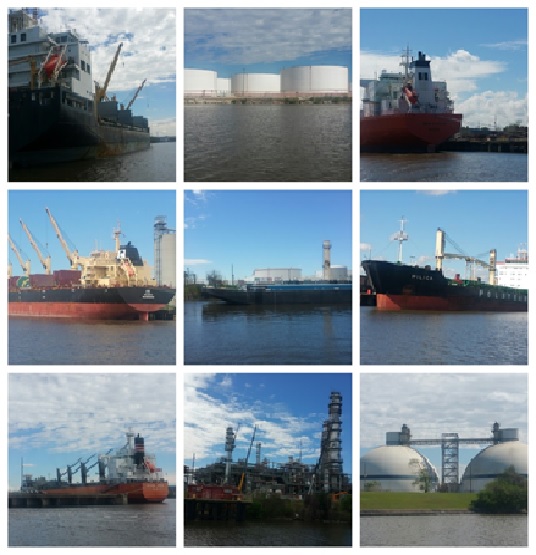 Mexico,
Brazil
Venezuela,
Nigera, and
Algeria
The top five commodities by export and import tonnage are:
Petroleum & Petroleum Products
Organic Chemicals
Cereals
Iron/Steel Products
Plastic
The Port of Houston is home to the world's second-largest petrochemical complex, with nine percent of the global petrochemical production and 45 percent of all petrochemical production in the U.S. taking place here. Petroleum is imported to the Port of Houston; it is then transformed into many other materials (e.g., plastic resin which is exported globally, where it is used to manufacture products that are then imported back into the U.S.)
Next time you go to the store and purchase an item during the holidays, think about the different areas of supply chain that make it possible. When you go to your pump to get gas, remember the involvement of ships, railroads, and trucks that make it possible.
Check out this Port of Houston Authority video to learn more about one of the fastest-grown port cities in the U.S.A.
Suggested Content
*Please note that some pieces are available to nonmembers of APQC, while some are only available to members. APQC membership gives you access to so much more. See if your organization is a member and register today!
*Stay up to date with our upcoming supply chain management research, webinars, and more by visiting our expertise page.
Follow me on Twitter: @AJStroud_APQC