People are always asking me for a better way to find the APQC knowledge management best practices and guidance they're looking for. Now there is one! This month we launched APQC's Interactive Knowledge Management Program Framework, a one-stop shop for the best resources to help you envision, design, implement, and evolve your KM program.
APQC's Knowledge Management Program Framework is a detailed road map for KM implementation. It includes every action you need to take, from determining the business needs that will drive your KM value proposition to sustaining and evolving your KM tools and approaches over the long term. Now for the first time, we've linked this road map to the best content in APQC's Knowledge Base. Click any action in the framework and a popup window will appear with a definition of the action and links to advice, best practices, tools, and templates that can help you implement that step.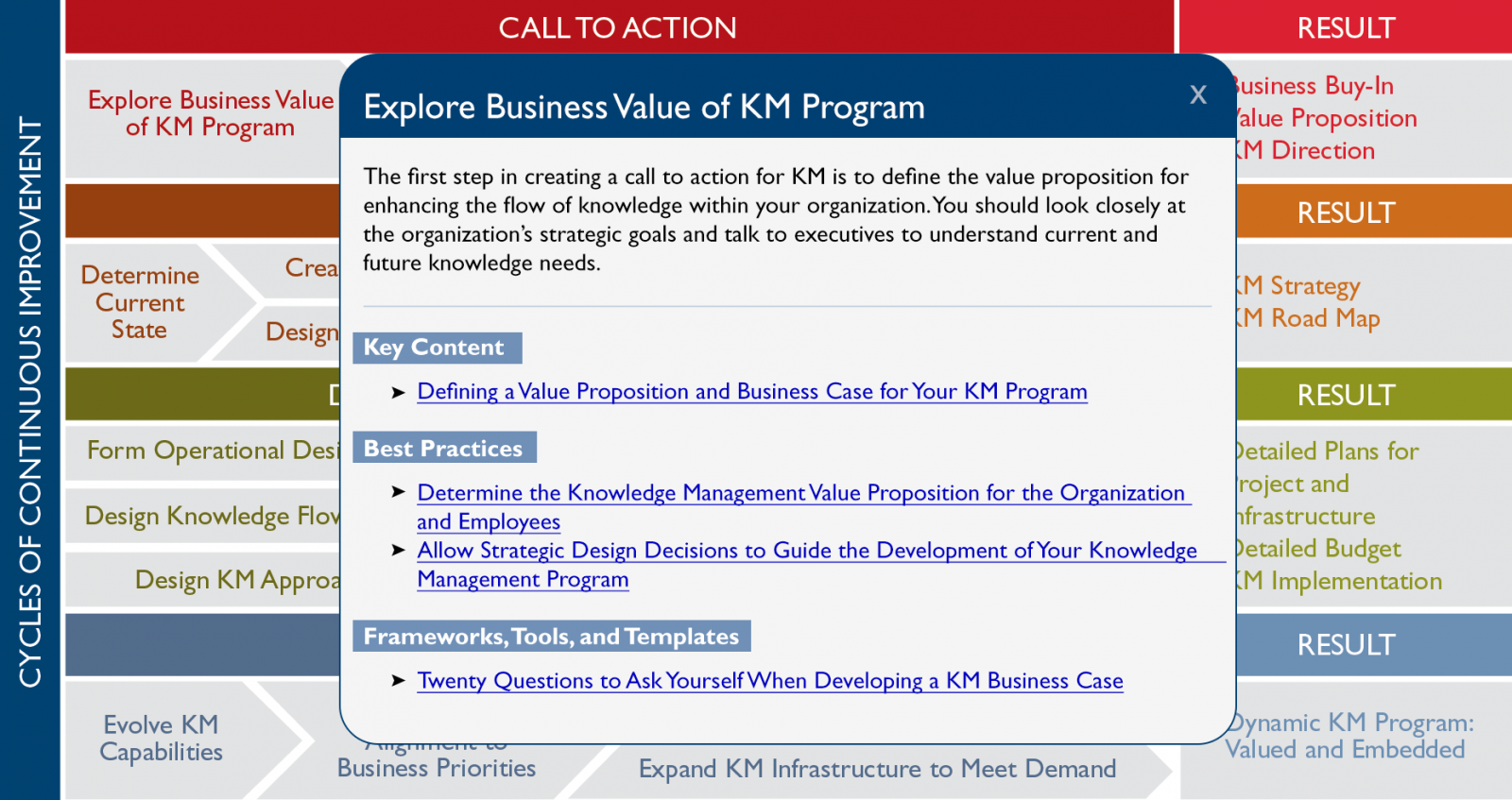 Creating this interactive tool has been one of the coolest projects I've been involved in over my seven years at APQC. But don't take my word for it—go check out the framework and let me know what you think. You can also learn more about how to advance your KM program using the framework in our new white paper, APQC's KM Program Framework: A Road Map for Your KM Journey.