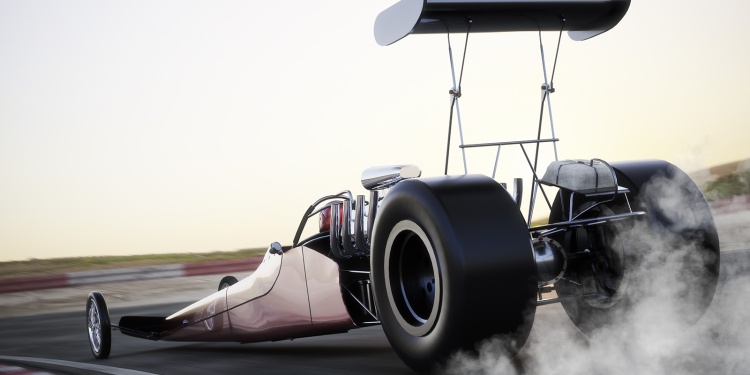 The current COVID-19 environment has presented many challenges for planning and FP&A teams. Historical data is no longer terribly relevant to help predict the future. Some organizations (some online retailers, online grocery, face mask and hand sanitizer manufacturers, etc.), are seeing skyrocketing demand, whereas others (movie theaters, entertainment, etc.) are seeing dramatically reduced demand. Planning and FP&A teams were quickly required to figure out ways of working and collaborating remotely. There are many unknowns, and FP&A teams are increasing the cadence of forecasting to keep up with the new reality. Automation and innovation are truly, now more than ever, critical success factors for planning and FP&A teams to survive and thrive in the new reality. Ultimately, the speed at which organizations need to gather insights from data has increased significantly.
Recently, APQC gleaned insights from FP&A SME Brian Kalish, principal of Kalish Consulting, about his thoughts for how FP&A can increase the speed to insight for their organizations. Below are some highlights from the conversation.
APQC: In your engagements with FP&A teams at some of the companies that you work with, what are you seeing as key themes in terms of what's going on with FP&A and planning teams right now?
Kalish: The challenges that we're facing on a global scale are nothing that we would have wanted to go through. You can look at the economy as either being bifurcated or trifurcated. There are industries that are relatively quiet, but there are industries that are probably year-to-date well ahead of where they were in Fiscal 19. What we're currently seeing is that the demand for greater insight from FP&A continues to accelerate. And the information that you need to derive from your data has never been greater. The practices and procedures that you've had over the last 20 years for planning and FP&A may have no meaning today because the behaviors that we have seen are not really applicable in the market anymore looking one month, two months, or three months out. So what is really key is not just getting faster access to insight, but being able to react much more quickly than we have in the past.
APQC: What are some of the key pain points that the organizations you work with experience when it comes to data analytics and trying to get to that speed to insight more quickly?
Kalish: The number one challenge I see is companies have too many disconnected data sources. One of the things that has truly changed over the last 20 years is the amount of data that's available to us. Back in the mid-1990's, management would ask a question of a business partner, and a completely acceptable answer was "We don't know." Either the data was physically unavailable, or it cost too much to get it, or by the time we got it, it wasn't timely and had no value anymore. Whereas today, I would argue that we now live in a world where data is free, unlimited, and immediate. The challenge though, is that we're now talking about "brontobytes" of data (10 to the 27th power). So, how do we bring in all these different data sources, be it internal, external, structured, or unstructured, to help us get to the insight that we need? We want to take data, convert it into information, transform that information into knowledge, and leverage that knowledge to help the business make better, faster, and smarter decisions.
APQC: What are some ways to start increasing the speed to insight in finance?
Kalish: We want to be able to empower our employees both in finance, but also our business partners, and to deliver consistent reporting and dashboards if we want to increase the speed to insight, the consistency, the accuracy, and the flexibility of data across the entire organization. Self-serve reporting is so important in this regard because we have to have the ability to free up our capacity. I'm a believer in the three C's: Capacity, Capability, and Collaboration. If you have no capacity in finance, it doesn't matter what your capabilities are. You don't want finance and FPA to be glorified report generators. This should be information that people have the ability to pull down themselves. Also, for the last 20 years, we've been really working on the drill-down capability of our data.
So, in finance, we need to leverage technology as a tool. And I think it's important for people to remember that technology is never going to be the solution. It's just going to be a tool because it's one of the four pillars for how to create a culture of analytics: People, process, technology, and culture. And certainly technology can be a limiting factor, but it won't be the solution if you don't have the right people with the right processes in the right culture.
So although people may have been thinking about it, nobody really predicted the global pandemic and the impact that it would have. So even if I was really good at predictive analytics, it was based on historical information. But what happened six months ago, back in February, has almost nothing to do with what I think is going to happen in September. So what's important now is getting access to my data in as close to real-time as possible, and being able to see it fast enough that it can help me make those better, faster, smarter decisions.
APQC: How can planning and FP&A teams work to move up that maturity curve?
Kalish: Planning and FP&A teams need to move out of the world of just providing reaction and hindsight, to getting to insight and being proactive. We want to start thinking about optimization and providing foresight to the organization, and then ultimately leveraging tools like artificial intelligence and machine learning to literally tell us things that we couldn't find. Humans are outstanding about finding trends that they're looking for, and terrible about finding trends that they're not.
To hear more about this topic and benefit from practical advice for how planning and FP&A teams can move up the analytics maturity curve to get to speed of insight more quickly, visit APQC's recent financial management webinar, featuring guest presenter Brian Kalish: Speed to Insight at the Speed of Thought.