APQC asked KM experts about emerging trends in KM, digital transformation, and the importance of soft skills. These experts will be speaking at APQC's 23rd Annual Knowledge Management Conference April 16-20.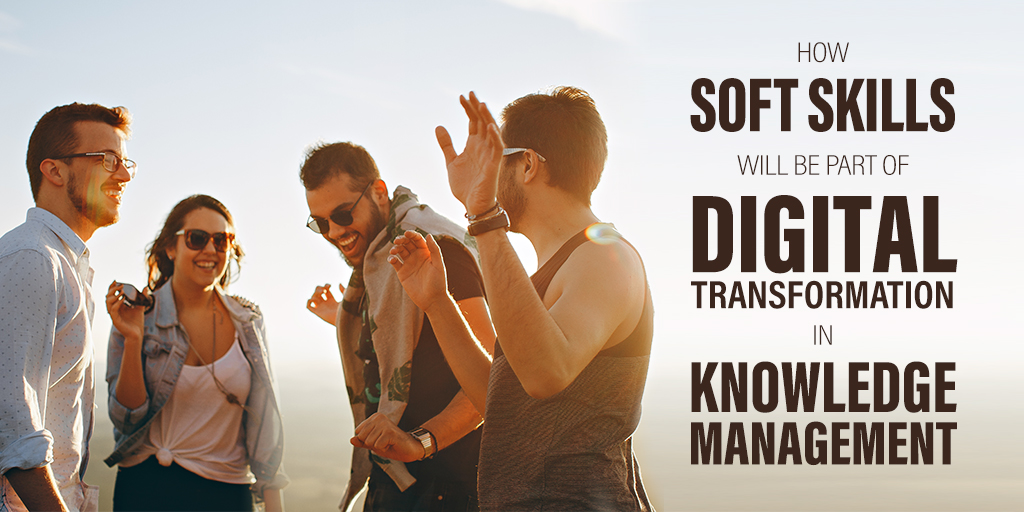 Roundtable participants include:
Dr. Carla O'Dell: One of the world's leading experts in using knowledge to drive productivity and competitiveness. She is currently serving as the Chairman of the APQC Board of Directors.
Stan Garfield: Knowledge management author and speaker, community leader, and knowledge manager. @stangarfield
Bob Armacost: Director and Knowledge Management Specialist with Iknow LLC. @rlarmacostjr
1. What are the biggest trends in KM today?
Carla O'Dell: The interest in how we can apply artificial intelligence and advanced technologies to KM has led to actual pilots and examples within the last 12 months. Before that, it was something we could all see happening, but it was too expensive or intimidating to really do. I'm excited that we're going to have a track at the KM Conference on advanced technologies, because even when we're talking about other topics, like the development of soft skills in our KM teams, we're talking about them in light of the technologies that are emerging.
Stan Garfield: Working Out Loud (WOL) is a major trend. WOL combines observable work (creating spaces where others can engage with your content) with narrating your work (posting in social software). Leading by example and persuading others helps create an open culture of truth, transparency, and trust; it provides feedback loops and spans organizational boundaries. Another trend is community management in Enterprise Social Networks (ESNs), which includes launching, nurturing, and sustaining communities of practice. This connects people in the same specialty to deepen expertise, solve problems, and ask and answer questions. Cognitive computing, artificial intelligence (AI), analytics, and business intelligence are also in vogue. Applying them practically and usefully is challenging but necessary.
Bob Armacost: Three macro-trends are shaping KM's action plans and potential for future business impact. First, the rise of the "Digital Workplace" – where all types of work are taking place in a connected, online environment, requiring integrated tools, data, and information. Second, the continued growth of extended collaboration, so that users can connect, exchange insights and get work done within their team, department, the enterprise and with external stakeholders.  This has been enabled by the maturation of collaboration tools, as well as the increased comfort we all have in using this tools in a work context. Third, the evolution of intelligent information "discovery," enabled by more tools in content/data management, classification, natural language processing, and search. The tools we need to more easily find the right information and deliver to those who need it, are now at our fingertips and need to be part of everyone's KM journey.
2. What do you see as KM's role in digital transformation?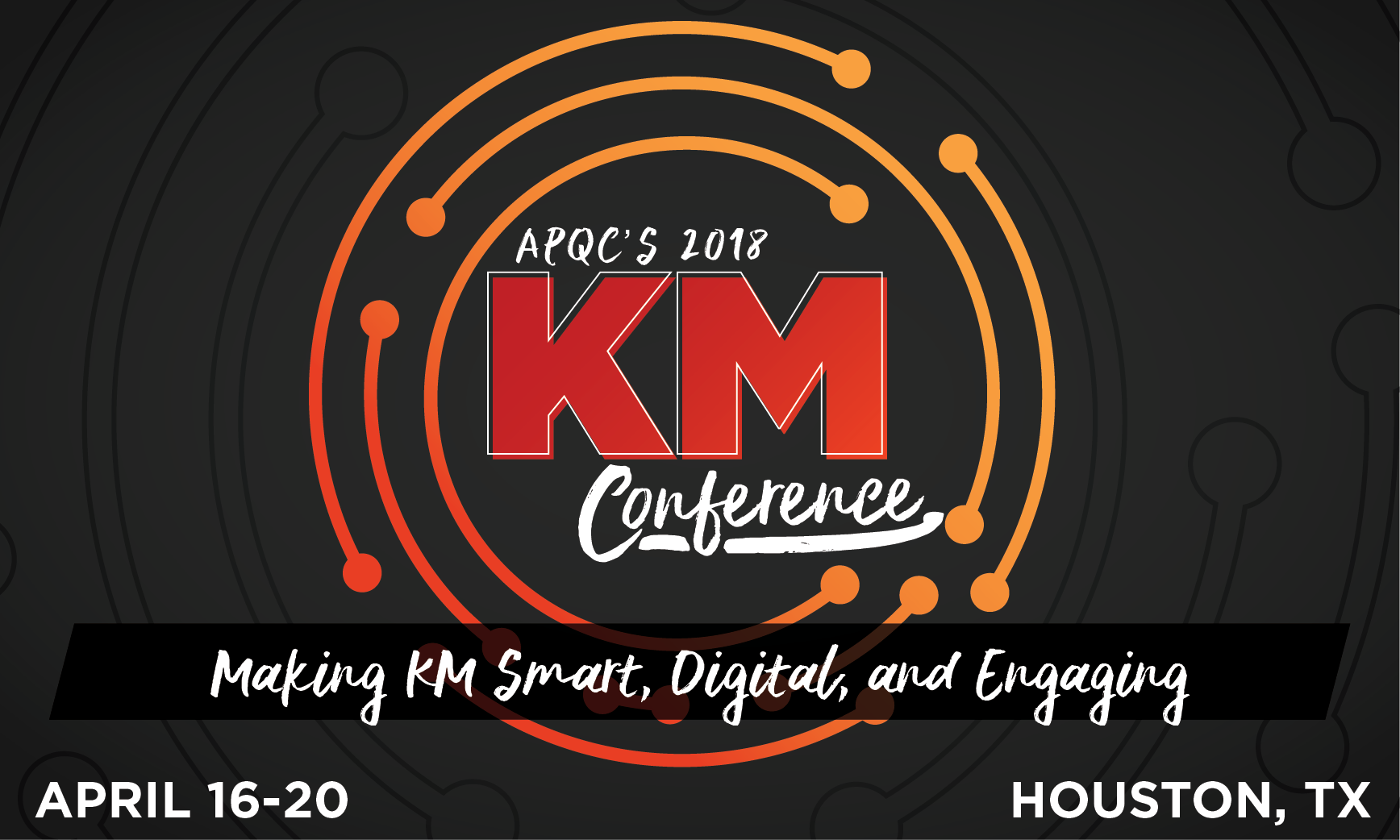 Carla O'Dell: Digital transformation and automation are going to enable better decisions. This is important for Knowledge Management, because we focus on getting information into the flow at the right time for the right person to make the best decisions. Where we insert that knowledge and information now is going to be different because so many parts of the processes are being automated. The knowledge we're getting from the output of whatever the machine spits out is different than when I had to go to an expert to find it out or go interview three people. The inputs are different and the point at which you're actually talking to a human being to share knowledge is different than before. I think a lot of KM people aren't aware of that. This is a wonderful intersection of process improvement and Knowledge Management, which we've been talking about for years.
Stan Garfield: Improving the user experience in the digital workplace is essential to getting people to try out new tools, continue using them, and use them effectively. Implementing social software, including Enterprise Social Networks (ESNs) and gamification provides the platform and incentives needed to get people to work differently. Leading by example is vital. If the KM leaders are expert users of the tools, people are likely to follow their example. If the leader of an organization is seen to be posting in the ESN and working out loud, many members of the organization will reply and start posting on their own.
Bob Armacost: No matter how KM is defined and structured in an organization, it needs to be the "glue" that represents the business in pulling together data, information, and people. As a result, KM is a natural leader or owner of an enterprise's digital transformation journey – and can help build the vision, business requirements, and roadmap. A close and positive partnership with information technology is also critical to achieving success.
3. What hard or soft skills do you see becoming increasingly crucial in KM?
Carla O'Dell: That ability to know what my toolkit is as a KM professional and how to use it to meet people's needs is the number one skill. The ability for knowledge management people to listen to their internal users, understand what their needs are, and decide when we should apply certain kinds of solutions will always be crucial. The newer skills, which are going to be so important, involve what I call "technical acumen." You don't need to understand how artificial intelligence works and you don't need to know what drives that machine learning algorithm, but you need to know how these tools can work for KM. And finally, you need to be able to make it safe for people to share knowledge. That's absolutely essential and if somebody is afraid the machine is going to take their job, then that could get a little harder.
Stan Garfield: Essential hard skills include project management, mastering a wide variety of tools, keeping up with the latest technology developments such as the theory and practice of analytics and cognitive computing, and implementing and improving social media and gamification. Key soft skills include leadership, community management, understanding and influencing organizational culture, promoting knowledge sharing and openly asking and answering questions, quantifying intellectual capital and valuing intangible assets, and communications—writing, speaking, and presenting effectively. A mix of both hard and soft skills is essential. Having studied both computer science and journalism has been very helpful in my career in knowledge management.
Bob Armacost: Many of the core skills demanded of successful KM leaders remain timeless.  First is strong business acumen; this requires the KM leader to fully learn and internalize the organization's business objectives, products/services, and the day-to-day role of knowledge workers in the field. Second are outstanding sales and communications skills, so that the KM leader gains the support and commitment of business leadership for the KM business case and program. Third is excellent change management experience, to ensure constant focus on the best ways to overcome organizational barriers in driving successful outcomes. Going forward, with the focus on more sophisticated tools to support search, discovery and the digital workplace, KM will require stronger expertise in emerging technologies as well as data analytics. These need to be embedded in the skill plans for the KM capability.
Finally, what steps should KM take to better enable the business?
Carla O'Dell: Number one is to understand the business and to understand its needs. You don't get that by sitting in your office and reading about it; you get it by interviewing people and actually going and watching them work and being in their meetings, being humble enough to just sit there and have them tell you what's going on. The goal is not to be a domain expert, but to understand. You're going to be looking at this situation through the lens of a KM person and you're going to see things that they're not going to see because that's not their lens. We're going to talk a lot about techniques for doing that at the conference. Dorothy Leonard is going to talk about it in her keynote, Nancy Dixon is going to talk about it in her workshop, and we'll be doing it in many of our design and strategy sessions.
Stan Garfield: Start by identifying the top three business objectives and use these to meet the biggest needs of the organization. Then articulate your end-state vision, defining what KM looks like when it is working. Work relentlessly towards making that vision a reality by continually implementing, improving, and iterating. Don't roll out KM tools or talk about driving adoption. Instead, define compelling use cases. Understand why people don't share their knowledge, help them see why they should, and motivate them to do so. Engage a wide variety of representatives throughout your organization to determine what they need and to be KM champions.
Bob Armacost: The mission of an effective KM capability is to enable its people to make better decisions, take action, and deliver results in support of the business' strategy. As a result, it is critical that the key performance indicators (KPI) for the KM program be focused on business outcomes, and that these be used to drive the metrics and scorecards used to report on each of the KM programs and activities. This will ensure a "front line" (as opposed to "back office") focus by the KM leaders and participants.