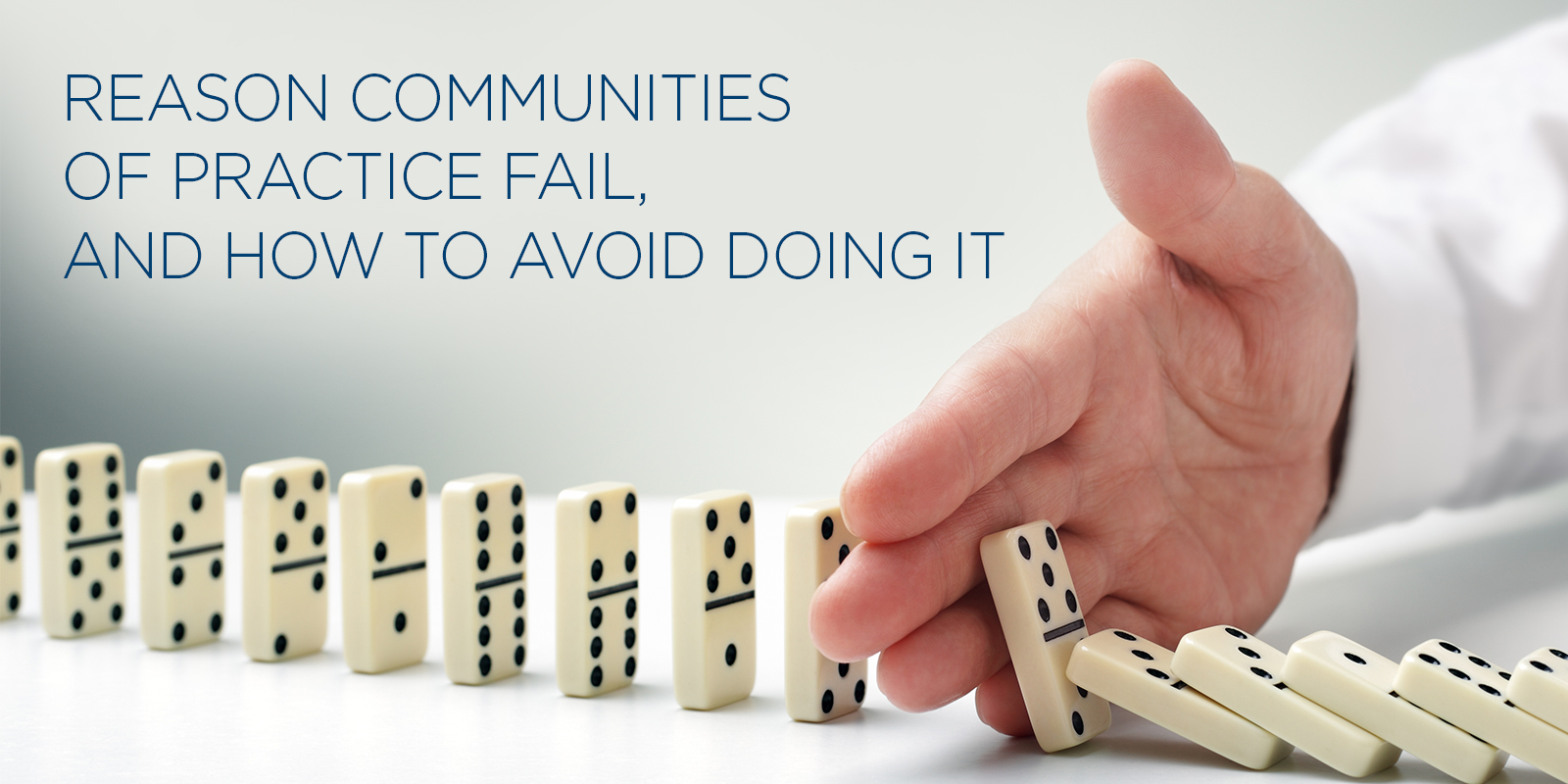 Communities of practice are the heart and soul of knowledge management. Not only are they one of the discipline's most time-tested and popular approaches, they also encapsulate almost everything KM is designed to do. Communities connect people to knowledge and to each other, enable collaboration, and promote group problem solving and knowledge reuse.
But the tricky thing is, communities won't work without engaged participants. And even though this approach has been around for over two decades, APQC's latest research shows that many organizations are still struggling to engage employees in communities. So, we asked a roundtable of KM experts about the biggest engagement roadblocks.  These KM experts will be speaking at APQC's Knowledge Management Conference, April 29 – May 3, 2019.
What's the biggest mistake organizations make when encouraging employees to join and be active in communities of practice?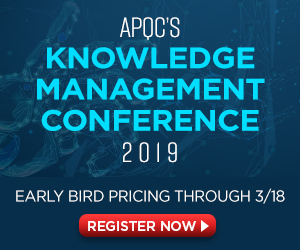 Nicole Balliette: A common complaint you'll hear from staff is that they aren't given or allowed time to actively participate in communities. So, while they may be "encouraged," they aren't really incentivized—either positively or negatively—to participate. Another problem arises when organizations don't provide sufficient training to help employees manage, lead, or even participate in communities. Without training, communities won't be as effective as they should be, so they don't provide value.
Rachel Happe: These days, it seems almost every organization already has communities or is planning to start them. But far fewer manage to develop communities to their maximum potential. One reason for this is that communities are not built into the real work of the organization. The case made to employees focuses on generic benefits like "connect with colleagues" or "share your work." That's not very compelling to employees, nor does it help them understand when, with who, and where they should participate. Essentially, there's no "what's in it for me?"
Employees need to understand how communities will help with their workflows, frustrations, and needs. To explain this, you're going to need training, coaching, and support—all things that are unfortunately lacking in many community budgets.
Antonio Moneo: There's a big misunderstanding that communities are just online environments where users communicate and share links. Every community should have a clear aim and target for their collaborative efforts. Another problem is not understanding the skills and capacity of people involved in the community, as well as not defining clear rewards for positive behaviors.
Lauren Trees: A lot of organizations excel at up-front communications when they launch new communities, but don't get into detail about what it means to be an active member. They also don't do enough follow-up to remind people when and how to participate and to reinforce the expectations surrounding membership.
It's important to convey the overarching purpose of the community and why people should join, but it's equally important to explain what you need from each individual to make the community successful. For example, do members need to attend meetings, host webinars, add content to a wiki, or answer questions in a discussion feed? What prompts should trigger employees to contribute knowledge or reengage with the community? Clearly articulated expectations, along with frequent alerts and reminders, show members what they need to do and help them build community participation into their work routines.
 
Hanan Al Mheiri: I believe employees should join communities because they want to share knowledge and bring back lessons learned. Accordingly, I would advise organizations to:
avoid making participation mandatory,
put processes in place that make it easy for employees to share and access knowledge and expertise, and
clearly communicate what a community is—and how it's different from a club or group—so you can avoid unintended consequences.