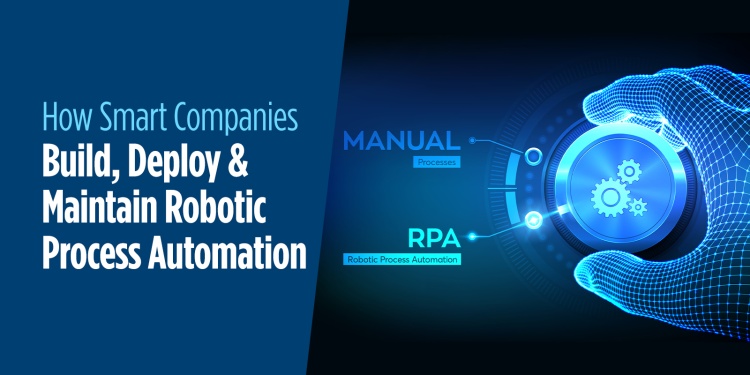 I recently spoke with process management practitioner, Carla Zilka of Slalom Consulting, about process automation and how organizations ensure their automation efforts achieve their goals.
The use of RPA (robotic process automation) has grown significantly recently, what's the most important thing you must understand in order to use it successfully?
RPA has grown quickly because it allows employees with minimal or even no coding skills to automate low-level, digital work tasks. That said, only about 13 percent of organizations have executed a scalable RPA strategy. Most use RPA as a point solution rather than garnering the benefits of an integrated strategy. To get the most out of RPA and scale, organizations need to combine multiple, discrete automation and AI technologies to hyperautomate.
RPA can create more problems than the organization expects if not done properly. In addition to a lack of strategy, one of the most common reasons why RPA implementations fail is the existence of politics and protectionism within organizations. Therefore, strong change management must accompany any RPA project.
What's an example of a quick to deploy, easy to achieve, and cost-efficient use of RPA for an organization looking to use it for the first time?
There are several processes that are a good fit for first time automations. But let me share two examples.
The first example looks at automation regarding customer emails. As in any organization, a support team must deal with monumental number of service tickets generated by customers every day. Though the tickets are raised for a multitude of various issues, they each need a reply immediately to maintain good client relationship.
Obviously, a manual employee cannot reply to all those emails single handily on a day to day basis. This would be quite tiresome and will enough cost a good amount of money.
Instead, you can just automate this task.
The second example is invoicing. Similar to customer tickets, organizations must process thousands of invoices every day. These invoices are generated for various purposes such as product order, service agreement, and purchase receipt. It is next to impossible to extract data from these invoices and store them in a database without creating errors, additionally manual order entry takes too much time, so you can just automate this task.
What makes a good process candidate for RPA use?
The unfortunate answer is that it depends. However, organizations can use a matrix combined with clear criteria to determine the best candidates for RPA in their organization. For example, we use a matrix that indicates value on the X axis and automation fit on the Y Axis. Some of the criteria we use are "low exception rate, mature and stable process, frequency, and number of FTEs.
What's the key to maintaining good RPA once you've deployed successfully?
The key is tying your RPA to your organization's structures and how it accomplishes work. The first step is to design a model that depicts the business structure and processes that will be most affected by RPA. Use that model to create a dashboard with measures for tracking the success of your RPA efforts. Then map the impact on your processes and structure to help identify areas within the organization that can use the additional resources available thanks to automation.
Join Carla at APQC's Process & Performance Management Online Summit, October 6-8, to learn more about hyperautomation and how organizations can leverage quick-to-deploy, cost effective tools to improve efficiency and intelligence in their processes.
For more process and performance management research and insights, follow me on twitter at @hlykehogland or connect with me on LinkedIn.