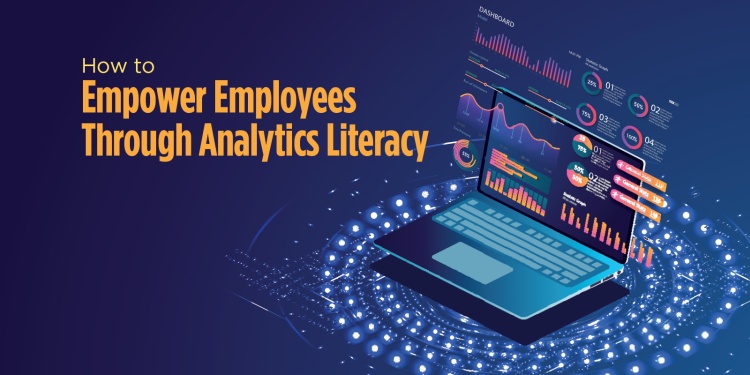 Employee development is the top approach that organizations use to address skills gaps and surpluses, as highlighted in APQC's latest strategic workforce planning survey. The survey also revealed that upskilling is a top development approach for 53% of the more than 250 organizations surveyed. 
Employers use upskilling to ensure employee skills remain relevant as position requirements change. While upskilling is not new, it's particularly relevant today given advances in technology, automation, AI, and digital transformation. Employees need training that can support them in performing their roles in this new context.
Recently, I had the opportunity to learn about one way that Seagate Technology provides this kind of support for its employees. 
I sat down with Seagate Technology's Director of Data Science and Analytics Business Solutions, Allan Luk for a Q&A  around the Seagate Citizen Data Scientist (CDS) Certification Program, an organizational upskilling program.
Elissa: What is the Seagate Citizen Data Scientist (CDS) Certification Program?   
Allan: Our world is flooded with data. An estimated 175 zettabytes of data will be created by 2025, up tenfold from 2016, according to Seagate Technology-sponsored IDC research. Per Seagate's Rethink Data report, only 32% of data available to enterprises is put to use. The explosion in data is challenging businesses everywhere to put their data to use, serve customers more effectively, and adapt faster to new market opportunities. Data analytics has become a competitive advantage for every global organization.  
To meet the challenge, Seagate launched a new Citizen Data Scientist Certification Program in 2017. The program aims to develop employees' skills needed to apply analytics to our processes and systems.  
What is a Citizen Data Scientist? It is someone who generates models that use advanced analytics tools and technologies but whose primary job function is outside the field of statistics and programming. They provide their organizations with insights to help make critical decisions by applying advanced data analytics methods, computer programming, and guided analytics software.   
Elissa: Why was this program created?   
Allan: The goal of the program is to empower Seagate employees through analytics literacy to take data-driven decisions to a higher level. It aims to develop employees' skills needed to apply analytics to Seagate's processes and systems. The end-goal is to develop analytics evangelists and practitioners for the organizations within Seagate and transform its analytics culture. This program also provides an opportunity for employees to develop a future-focused skill set and it supports our people in becoming leaders driving Industry 4.0 transformations. 
Elissa: Who created the program? How does it work?   
Allan: The program was developed by Seagate's operations and technology advanced analytics group (OTAAG) in partnership with HR's global learning and performance team in 2017. The program was designed to fulfill the diverse needs for analytics with multiple learning paths to meet the learning goals of our employees. The CDS Certification Program is offered twice a year, in January and July. The program uses a blended training format that includes hands-on workshops and lessons combined with curated online courses. The training is open globally to our employees anywhere. 
The Seagate Citizen Data Scientist Certification Program contains three different learning tracks: programming language, guided analytics software, and business intelligence. Learners can select the track that fits their needs and enroll. These learning tracks are designed to cater to learner and organization needs highlighting these features:   
Digital learning paths with on-demand content   
Online community forum for sharing knowledge and information   
Interactions with Seagate data scientists   
Hands-on analytics projects 
Elissa: What results has the program generated so far?   
Allan: To date, close to 1,500 Seagate employees globally have enrolled in the program. A survey was sent out to assess the effectiveness of the program. 81% of the respondents said that the program is effective in improving their data analytics knowledge. 78% of the learners have started applying their knowledge and skills gained in their work projects and this has enabled reduced time to analytics insight, increased prediction capability, and improved efficiency. 
Elissa: How have employees reacted to the program?   
Allan: The number of CDS applicants has been increasing since the initial program offering. 88% of Seagate CDS learners would recommend the program to other colleagues. Employees report being grateful for the opportunities to develop a future-focused skill set and diversify their technical capabilities. Many CDS graduates get satisfaction from applying newly acquired analytics knowledge in their daily jobs. Many of them continue to be active in Seagate's CDS community and to assist new CDS learners and share their experiences. 
Elissa: What advice would you give to another organization looking to establish a similar program?   
Allan: Start with a survey to assess the current analytics maturity and culture of the organization. Identify analytics gaps and opportunities of the organization and have a good understanding of employees' analytics skillset and the tools they use. Identify an executive sponsor for the training program. Then start to design a program and curate a training curriculum with these in mind. Make good use of in-house data and analytics project use cases as training examples. Work with the learners to identify areas where they can practice and apply the analytics skills that they acquire in their work. Look for low-hanging fruit and quick wins so that the learners can see what success looks like early. It will provide them visibility into the whole analytics process and boost their confidence in tackling more challenging analytics tasks going forward. 
It is also important to form a good team to execute the CDS tasks. We are fortunate to have a dedicated and energetic team of global staff to support this important initiative at Seagate. 
APQC members can learn about how organizations are leveraging analytics to drive business goals in our Trends in Data and Analytics content collection.