I recently spoke with Diego Alvarado, process optimization manager at CMI, to discuss buy-in, engagement tactics, success factors, and some lessons learned from his experience with end-to-end process improvement initiatives.
Why should organizations be interested in establishing end-to-end processes?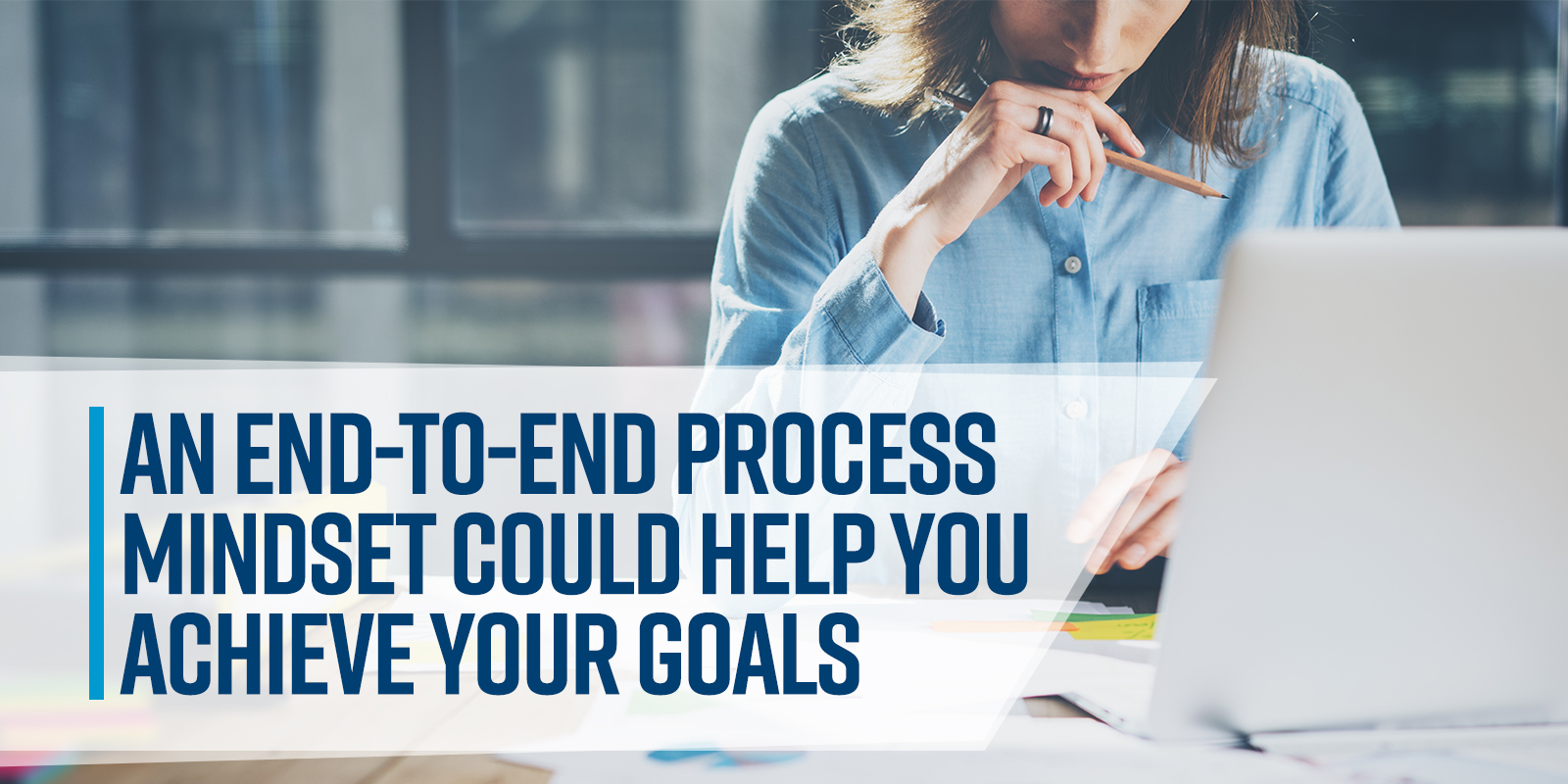 Adopting an end-to-end process approach allows organizations to break down silos, promote collaboration and gain a holistic understanding that translates into efficiencies for the business. Normally organizations create silos within each function or department, but sometimes improvements in a function take a toll upstream or downstream for the process. When you have a common understanding of what the whole process looks like, there will be even greater opportunities identified on how to standardize, optimize and even automate parts of the process. 
What key points should someone include in a business case for establishing end-to-end processes to secure buy-in from leadership?
Transformation – The business case should create an awareness that establishing end-to-end processes is more like a journey than a destination. Process maturity models are a great way to evidence your current or "as is" state and what your desired objective looks like or "to be" state. 
Governance – A key component of end-to-end processes is appointing governance. Business process owners support the organization in enhancing controls, policies, and guidance to mitigate risk.
Economic returns – Identifying opportunities for end-to-end process improvements translate into economic benefits for the organization, whether they come as a cost avoidance or reduction on FTEs or even opportunities to generate cash flow.
How should an organization decide which end-to-end processes to focus on?
There are several methodologies that can be used to prioritize and define a process road map. Some of the most common include the creation of a "heat map" to identify pain points in business processes to determine where which have the greatest gaps for improvement that would translate to quick wins and ultimately result in benefits for the business. Another approach is to create a matrix with criteria to evaluate multiple aspects of each process and then assigning a score for each criterion. Either way, it is extremely important that this decision reflects current business needs and that leadership supports and sponsors the decision on which process to focus.
From your point of view, what success factor(s) made the most positive impact when implementing end-to-end process initiatives at your organization?
There are several factors that have a positive impact, but here are a few of the most significant ones:
Executive Sponsorship – We were fortunate to have strong executive sponsorship since day one. Having a budget is important but having true believers in the positive impact that adopting this framework had on the organization was key, especially at the early stages where there is a lot of skeptics.
Central Team – It was important to have a central team whose core focus was to coordinate all enablement efforts. At the early stages of implementation, there were a lot of conversations around the design and the proper approach to undertake this new way of working.    
Pilot – Out of the roadmap, we chose a pilot process to start with, gather lessons and fine-tune the methodology. There were a lot of findings from this pilot that helped to put the theory into practice and adjust where needed.
Selection of Business Process Owner (BPO) – Carefully selecting the first BPO was one of the key success factors, especially since there were more questions than answers at the early stages. This BPO truly took on the role and had true accountability of the process, proactively pushing through every step. 
Change Management – Understanding that an end to end business approach was a cultural shift for our organization, it was important to consider change management as an enabler to all our efforts. People make process a reality, and if we wanted to adopt a new way of looking at processes, we needed to start first by looking at how this impacted our people.
In your experience, what kind of engagement tactics best support implementing end-to-end process initiatives?
A few significant engagement tactics when implementing end-to-end process initiatives are as follows:
Communications Plan – It is important to have a robust communications plan, identifying every key stakeholder, the right communication channel and the most appropriate message.
Enablement Plan – As part of the enablement process, business process owners are invited to an onboarding activity and to a couple of workshops where their role and expectations are further explained and clarified which allows them to engage hands on this new assignment.
Meeting Cadence – Establish a meeting cadence to ensure a good pulse and continuity.
For more information on this topic and insights on how to address these challenges, check out the full case study, or join us on Thursday, March 28th, 2019 at 11:00 a.m. CDT for "Driving Collaboration and Value Through End-to-End Processes" where CMI's Diego Alvarado and APQC's Holly Lyke-Ho-Gland will discuss:
defining end-to-end processes, 
where organizations are on their journey, 
common challenges, and 
CMI's approach to end-to-end process development and adoption.