Digital transformation is on the strategic agenda for many organizations. However, there is confusion about how to differentiate true digital transformation from discrete digital projects shrouded in hyperbole.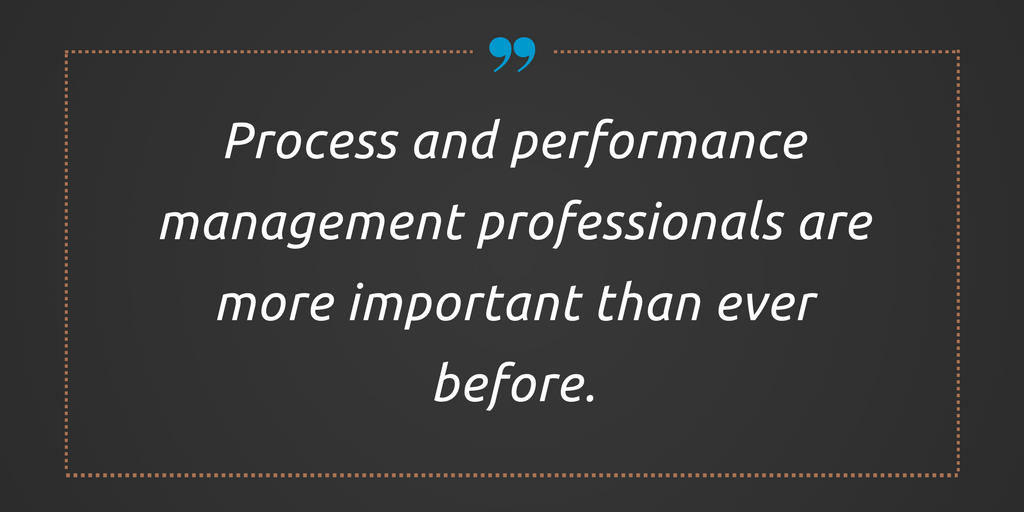 Process automation is nothing new. However the sheer scale of processes that can be automated has grown. According to McKinsey, "as many as 45 percent of the activities individuals are paid to perform can be automated by adapting currently demonstrated technologies." The potential targets of automation are more expansive than ever before. What started as efforts to improve customer satisfaction and productivity through automation in manufacturing, marketing, and contact centers has now moved into high value and high risk areas like finance and HR.
Cognitive computing, big data, and predictive analytics are changing how organizations make decisions. But according to APQC's research, organizations continue to struggle with essential human elements like establishing a data-driven culture and combining business acumen with analytics skills that ensure the "right" questions are being answered.
So what are process and performance management professionals doing to help? Do automation efforts and cognitive computing make us obsolete?
I think that process and performance management professionals are more important than ever before.
Why?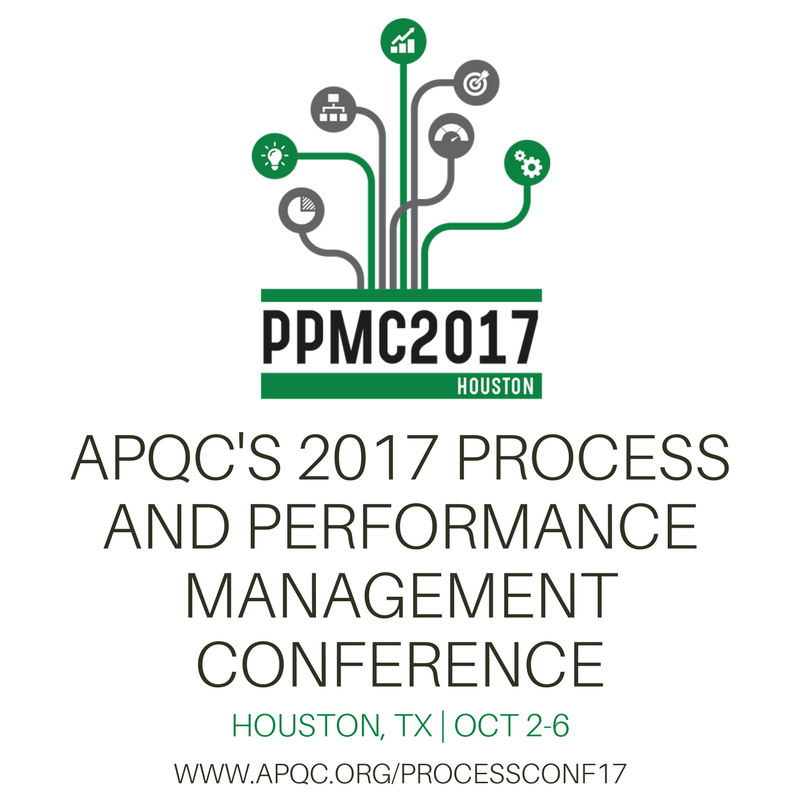 Process management is the foundation that organizations need to support these efforts. Automation, digitalization, and even the algorithms for cognitive computing cannot occur without understanding and codifying how work gets accomplished. Performance management helps provide context for decisions around opportunities and helps the organization prioritize its efforts.
Process and performance management professionals should also be taking advantage of these new technologies to improve their work and make better decisions. We need to figure out how we can improve our pre-existing skills and develop new skillsets to stay relevant in today's future.  
This year's Annual Process and Performance Management Conference theme, Influencing the Work of the Future, is focused on addressing those issues. Join us in October to for a wide-range of programs exploring best practices in aligning for growth, driving decisions with data, managing and improving processes, and preparing people for change.