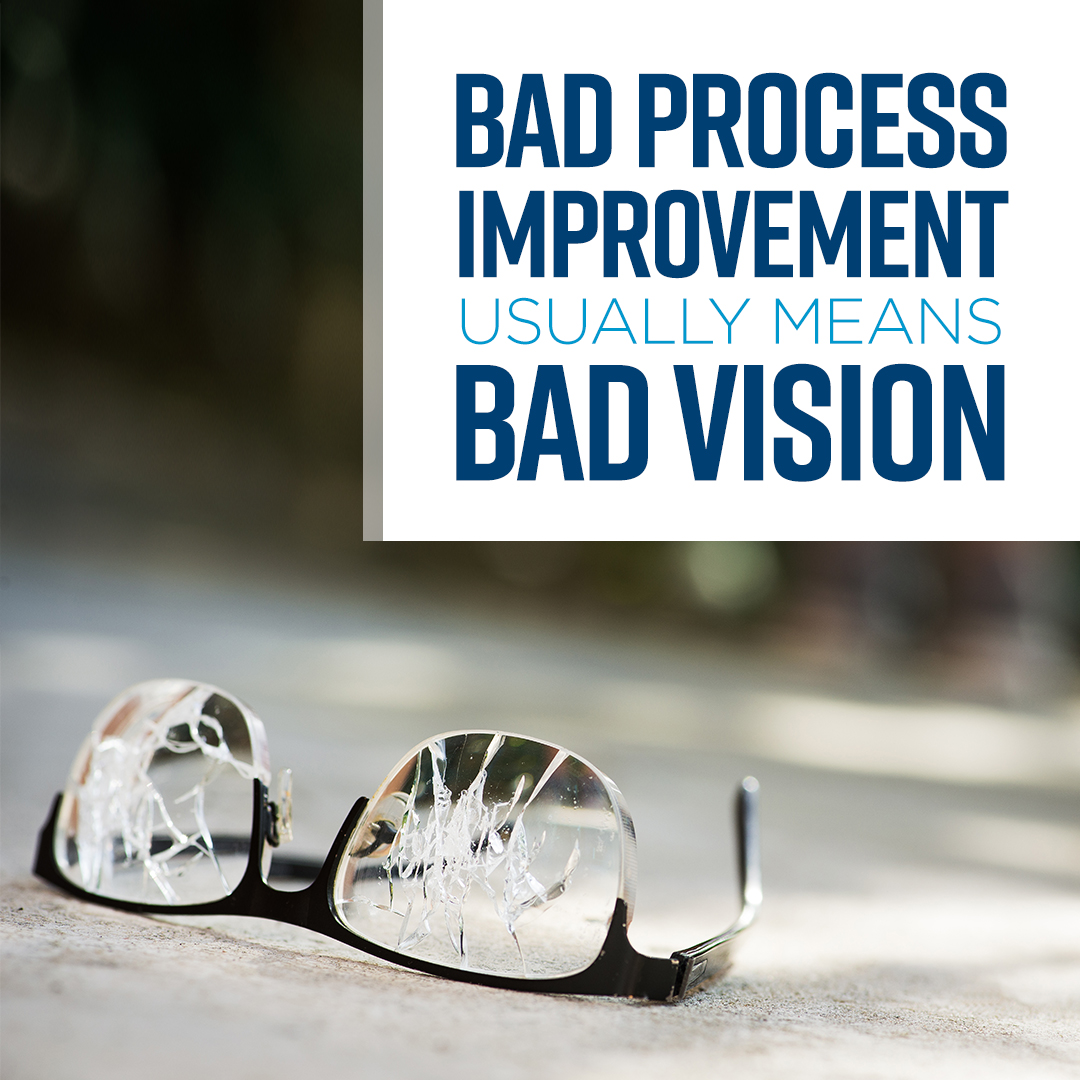 It is easy to think about the work we do, what might make it easier, better, or more valuable. But we often lose sight of how our work, our piece of the puzzle, fits into the bigger picture for our customers and stakeholders. 
According to APQC's 2019 process and performance management priorities research, establishing end-to-end processes is the number one priority for business process management professionals. An end-to-end process mindset is often necessary to help organizations achieve their goals because strategic goals are rarely functional in nature. They are large-scale issues such as improving organizational agility, becoming customer-centric, or entering a new market. Such goals rely on understanding how the organization creates value and aligns the purpose of its processes. 
We cannot do it alone! We rely on the focus, prioritization, and understanding of all the people we interconnect with for our collective success. Unfortunately, we are often confronted with competing needs and expectations across this blend of organizational structures, performance measures, and individual perspectives on what is best – we lack a common vision and approach that binds us into a high-performing team. 
Frameworks and Visibility are Key for End-to-End Processes 
A majority of organizations surveyed (67%) have already started their end-to-end process mapping journey, and over half of the organization see intrinsic value in end-to-end processes. Here are the top five uses of end-to-end processes:  
Link processes and work to customer value 
Create sustainable process improvements 
Break down operational silos 
Shift from a function-based to a process-thinking organization 
Establish a robust process foundation to improve agility  
Establishing end-to-end processes is easier said than done. Without some binding taxonomy – like a process framework – and someone with visibility, or better yet, oversight, across all the pieces and how they play together, we are just a loose, sub-optimal sum of the parts. According to APQC's research, the top five end-to-end process challenges are: 
Identifying process owners  
Determining the right KPIs 
Real Challenges are Not Insurmountable  
From our research of leading organizations - and through our hands-on experience helping organizations get their critical processes under control – APQC has realized that while the challenges are real, they are not insurmountable. Each time we look at order-to-cash or some other end-to-end process, we see uniqueness due to culture, organizational approach, industry, or process management maturity.  
 But we also see common principles that drive clarity, alignment, and the right balance of the competing needs. Here are few other observations we have made: 
A

framework or process architecture

helps

drive

a

common language and sustainable change. 

G

ood process governance and process ownership

i

s

a critical success factor. 

 

K

nowledge flow, shared measures, and aligned merit-based rewards

help

drive

behavior. 

 

A focus on people

engagement, understanding,

and the

agreement to work collectively rather than individually

are key

.

 

 
Put Process Improvement into Action 
APQC's training workshops provide insights and skills to tailor and leverage a process framework and create a common understanding of end-to-end processes.  Through proven, leading practices in process design, analysis, and documentation you can manage and optimize your end-to-end process.  
 Join us for one or more of our pre-conference workshops to accelerate improvement and drive performance where it matters most – with critical work processes and the people touching them every day.