Engagement Must Be More Than a "Flavor of the Week"

The percentage of U.S. workers quitting has soared to a high not seen since 2001, reported The Economist just last week. With low unemployment and a surplus of job openings, employers need to strike a balance: They must find ways to get the most from their existing workers, while also providing a positive work experience that employees will be reluctant to leave. In short, employers need proven practices for engaging employees.
APQC's July HCM webinar will provide these approaches. Register for this complimentary APQC webinar today. Our guest speaker is engagement and retention expert Lisa Ryan. After registering, read on to learn what Lisa Ryan had to say when I interviewed her about—what engagement is, why it's so important today, and what role technology and diversity are playing in current engagement approaches.
What is employee engagement?
Engagement goes beyond simple employee satisfaction. When an employee is actively engaged, they have an emotional connection to the organization. They give their best effort and in many cases they are bringing more value to the organization than they are actually being paid.
How engaged are employees in 2018?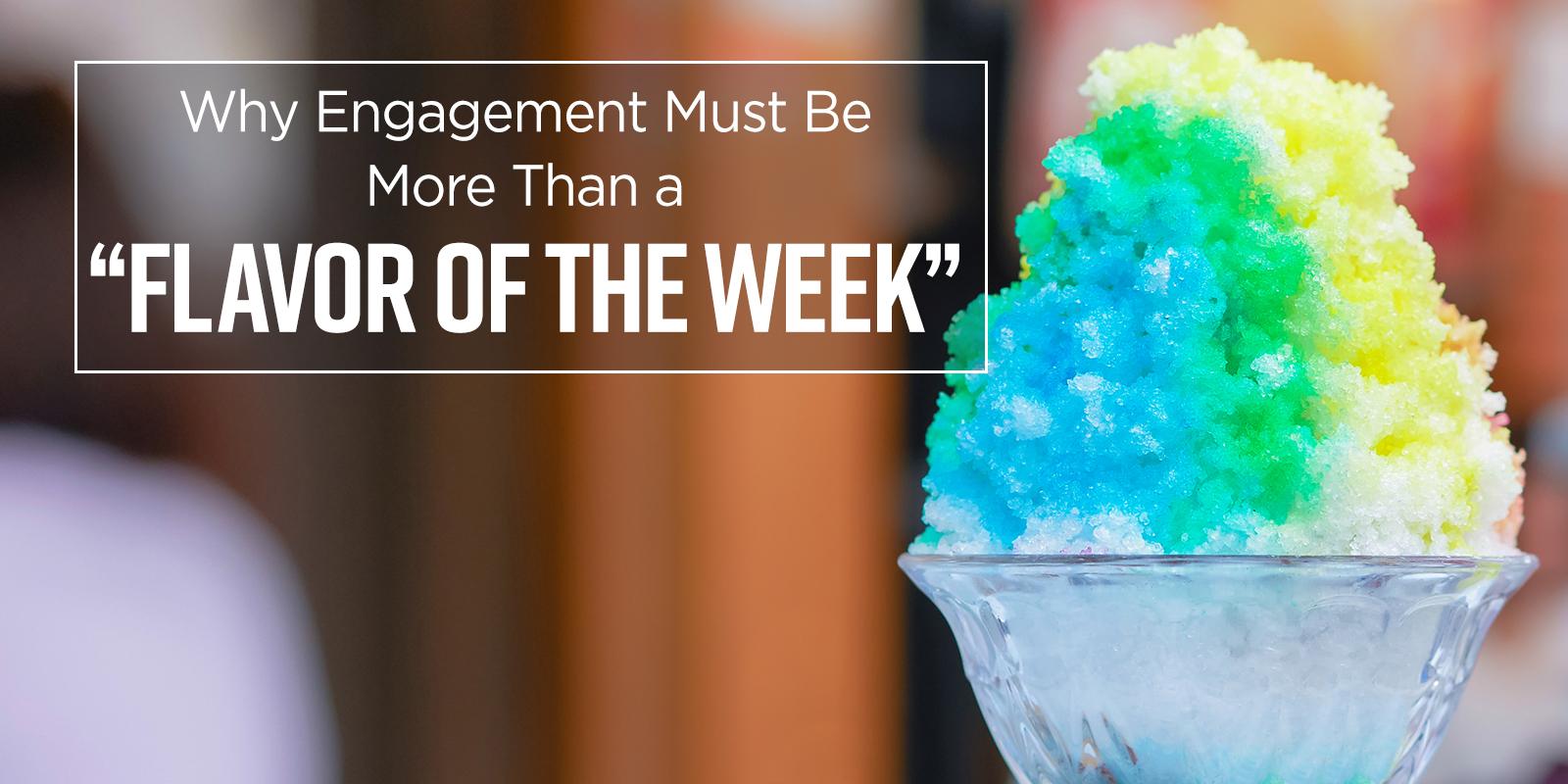 Unfortunately the average numbers, according to Gallup, haven't changed much. In a recent article, Gallup shares, "It's a sad fact but the majority of employees are not engaged and haven't been for a long time. In 2016, only 33 percent of employees in the United States were engaged, and employee engagement as a whole increased only 3 percent from 2012-2016. These findings underscore the impact that employee engagement has when it comes to the overall success of U.S. organizations. In fact, in the first iteration of the Gallup report, Gallup found that disengaged employees cost the country somewhere between $450 and $550 billion each year."
What do you see as the biggest threats to employee engagement today?
Stress—we all have too much on our plates and this causes both employers and employees not to be able to give their full attention to work.
Burnout—which causes employees to want to switch jobs. Monotonous tasks like reading, sorting and answering email are high on the list for causing burn out.
Apathy—managers who don't see why they need to engage their employees. "Get the work done, and go home." Employees want to be seen as more than a number.
Why should today's organizational leaders care about having engaged employees?
Because when employees are engaged, business is better. Although there are LOTS of numbers and statistics that bear this out, just a few research studies show when employees are engaged, there is 21 percent greater profitability, 17 percent higher productivity and 10 percent higher customer ratings than when employees are not engaged.
You work with many organizations on engagement issues. Which engagement practices are the most difficult for organizations to implement (and why)?
There's too much of a "flavor of the week" mentality or a BSO (bright shiny object) perspective when it comes to engagement. Unless organizations are willing to make the effort for the long term, it's not going to work. Company culture takes a long time to develop and it doesn't change overnight. Management needs to be okay with that.
What role should technology play in employee engagement (if any)?
It plays a huge role. There are lots of apps and programs being offered that make it really easy for managers to survey employees consistently with short, pulse-type surveys. I've seen some artificial intelligence apps that make employees feel like they are discussing their issues with a live person. It's pretty incredible. Like anything else, technology plays a PART of employee engagement. It doesn't replace human interaction.
How should workforce diversity (age, gender, nationality, etc.) factor into organizational engagement practices (if at all)?
What gets recognized, gets repeated. So being specific in your acknowledgement makes a difference no matter who the person is. Find out HOW a person wants to be recognized. You can even ask them in an "All About Me" sheet and then use that information to reward them in the way they want to be rewarded. Diversity plays a part, but not as much as people want to believe. Treat people the way THEY want to be treated, and you'll nail it.
Learn more by registering for APQC's complimentary webinar: Manufacturing Engagement: How to Keep YOUR Top Talent and Best Customers from Becoming THEIRS— Tuesday, July 31 at 11:30 a.m. CDT
Join APQC and Lisa Ryan, Chief Appreciation Strategist at Grategy, to discover:
Crucial reasons for motivating and retaining employees
How to implement the T.H.A.N.K.S. process for maximum results
Strategies for putting customer engagement practices into action
Skillsets for effectively identifying and recognizing accomplishments
Effective ways to strengthen emotional connection to your organization
Have questions for Lisa Ryan? Reach out to me on social @ElissaTucker or www.linkedin.com/in/elissatucker. We'll try to answer your questions on the webinar.
Tweet