The focus of HR shared services is changing. Fewer organizations are wrestling with how to implement HR shared services. More are challenged with improving HR shared services performance.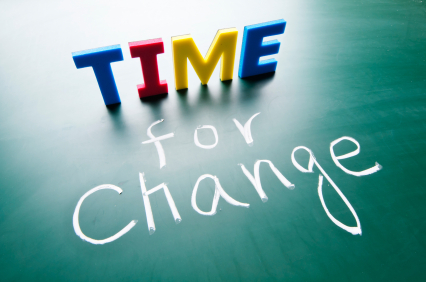 The results of the fifth cycle of the APQC/ScottMadden HR shared services benchmarking study help explain this change. Among the 212 HR shared services organizations represented in the study, half have been in existence for 10 or more years and three quarters for five or more years. HR shared services organizations are maturing and as they enter the optimization phase of their shared services journeys, their attention must be directed towards accomplishing two key objectives.
Objective #1: Identifying Improvement Opportunities
First, to reap further benefits from the shared services model, maturing HR shared services organizations need to identify improvement opportunities. Benchmarking performance against other HR shared services organizations will reveal weak areas of performance as well as high-end performance targets. It is important to benchmark both performance outcomes as well as the practices that drive those outcomes. Following is a snapshot of key practice and performance benchmarks from our study.
HR Shared Services Practices
Governance—60% of HRSSOs report to an HR executive
Structure—74% of global HRSSOs use a centralized, global management structure
Staffing—87% of HRSSOs use a tiered staffing model
Processes—75% have self-service portals with personalized content
Technology—51% have standardized HRIS and customer care technologies across all centers
HR Shared Services Performance Outcomes
Cost—$142 per employee served*
Efficiency—87.5% first contact resolution rate*
Productivity—1,275 transactions per service center employee*
Effectiveness—86% have a customer satisfaction rate of 80% or more
 *Median metric values for primary North American service centers
 Objective #2: Selecting Improvement Approaches 
The second key objective for maturing HR shared services organizations is to select approaches for closing performance gaps. Promising paths to improvement that should be explored include:
Automating processes
Enhancing the customer experience
Enriching the service center employee experience
Developing analytics capabilities
Offering higher level (Tier 3) services that deliver focused expertise
 To get a more in-depth look at paths to improvement, listen to APQC's on-demand webinar: Top Performing HR Shared Services Organizations– What Sets Them Apart? Courtney Jackson and Karen Hilton, partners in ScottMadden's Corporate & Shared Services practice, discuss what they have learned from our HR shared services benchmarking data and how this can help you prioritize areas for improvement. During the webinar, Jackson and Hilton answered the following questions:
How do we identify top performers?
Why does being a top performer matter?
What are the characteristics of top performing HR shared services organizations?
Once you identify performance gaps, what do you do next?
What can you expect as your organization matures?
Watch the webinar or download the slides today to get started taking your HR shared services organization to the next level of performance.
What are current objectives of your HR shared services organization? Share your experiences with a comment or reach out on twitter @ElissaTucker or LinkedIn www.linkedin.com/in/elissatucker.