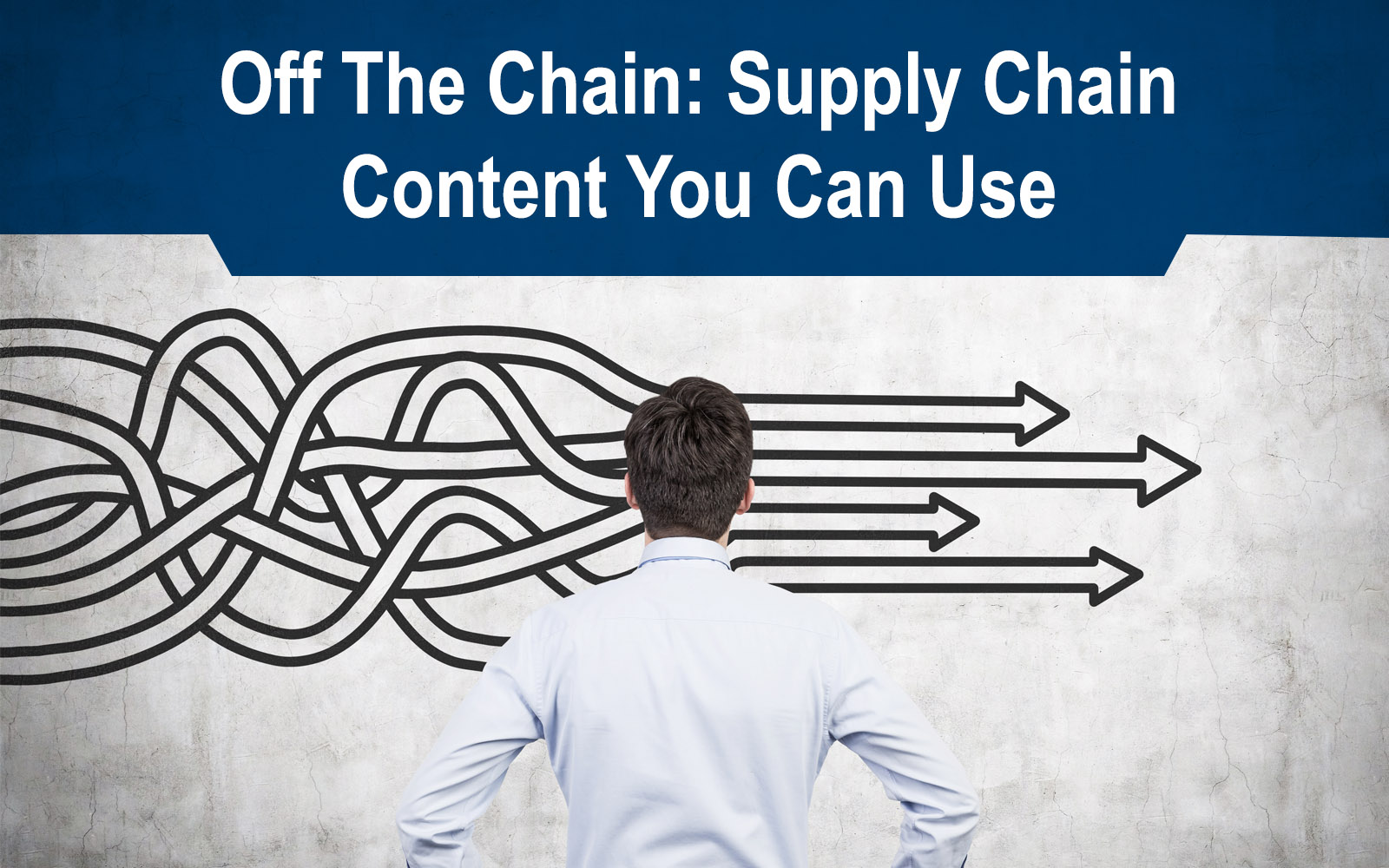 This month APQC's supply chain management research team is kicking off a regular blog series called Off the Chain. In each post we'll highlight trending content from APQC's Knowledge Base that we think you'll love.
This month we focus on process and performance improvement in supply chain functions. It's all too easy to get focused on the scope of your job and lose sight of how the work you do impacts your business function or your organization as a whole. For the supply chain, it can be hard to see how processes fit together and how they can be improved. APQC's Blueprint for Success report series can help.
With a focus on procurement, manufacturing, and logistics, these reports outline the supply chain activities and processes as given in the APQC Process Classification Framework®. Each provides key cost effectiveness, staff productivity, process efficiency, and cycle time measures for a supply chain process. Using case examples from successful supply chain functions, the Blueprint for Success reports tie together the processes, metrics, and practices that can lead to improved supply chain performance.
Check out each of the reports to assess how your organization compares to others and learn how it can get on the road to supply chain success.
*Please note that some pieces are available to nonmembers of APQC, while some are only available to members. APQC membership gives you access to so much more. See if your organization is a member and register today!
Follow me on Twitter: @BP_SupplyChain