Curious Events Day, which arrived without much fanfare on October 9, merits significantly more attention than it is likely to get. Imagine a day dedicated to indulging your curiosity!
Curiosity is a motivator. People who are curious want to know how things work and why things are the way they are. And as they discover the "hows" and "whys," they begin to look at things in a different way, which leads to novel ideas and perspectives.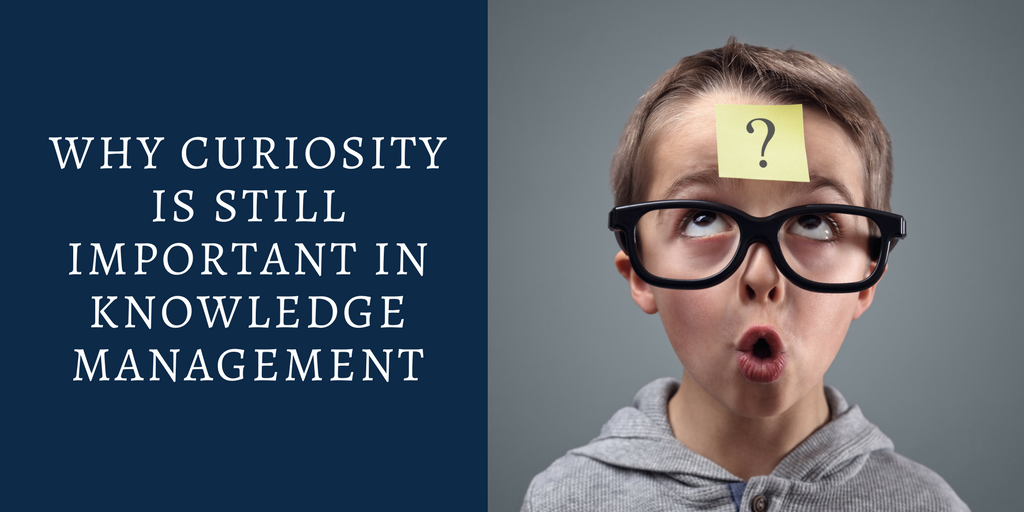 Harnessing the power of curiosity can be transformational, and this is particularly true for organizations. One characteristic of curious companies is that they are interested in employee knowledge and look for ways to capitalize on it. But how does an organization go from being interested in the expertise and experiences of its employees to converting that knowledge into profit?
This is something APQC has been investigating for some time, and the subject has routinely been at the center of our annual Knowledge Management Conferences.
Avi Kedem, chief knowledge officer at Israel Aerospace Industries (IAI), shared some interesting insight at one of these events, presenting a six-step process for establishing knowledge continuity that focuses on converting tacit information—gleaned from departing experts—into explicit, documented knowledge the organization can leverage for competitive advantage.
Finding a way to capture this knowledge is particularly critical today with the exodus of Baby Boomers from the U.S. workforce. Many Boomers have already retired or are getting ready to do so, taking with them valuable knowledge and experience. In the most basic economic terms, potential revenue is walking out the doors of American companies.
So how does Kedem suggest organizations work to minimize that loss?
Mentoring is an obvious part of the solution, as recent APQC research points out (see Why Your Knowledge Transfer Strategy Should Include Mentoring for more details). But mentoring has two major limitations. One is that one-on-one mentoring relationships do not tend to enable broad knowledge sharing. The other is that, unless the mentoring program is highly structured, the organization cannot guarantee that the most critical and relevant information is being transferred.
According to Kedem, approximately 5% of an expert's knowledge provides 75% of the critical knowledge others need.
So it is apparent that knowledge transfer, if it is to provide value, needs to follow a
process that allows vital information to be identified and prioritizes knowledge transfer accordingly.
IAI follows a six-step process that includes:
Tasking knowledge management and human resources representatives with identifying employees who will retire several years in advance of their departure.
Using a knowledge mapping table to identify and prioritize the knowledge that should be captured.
Identifying the "future expert" who will work with the experienced employee to document knowledge based on its significance and importance to the company and using templates developed by the KM team to improve knowledge capture.
Establishing an online site for information sharing.
Making sure information saved to the site is integrated and searchable by other groups within the organization.
Keeping tabs on progress and following up on results.
APQC has studied many similar processes for expert knowledge transfer, including best-practice approaches by Lockheed Martin, Lloyd's Register, and Kraft Foods. We've also created knowledge management tools and templates to help organizations design their own processes, including:
Finding a way to effectively transfer knowledge allows your organization to work smarter. It prevents critical information from slipping into the annals of your company's history and puts it to work improving the bottom line.
---