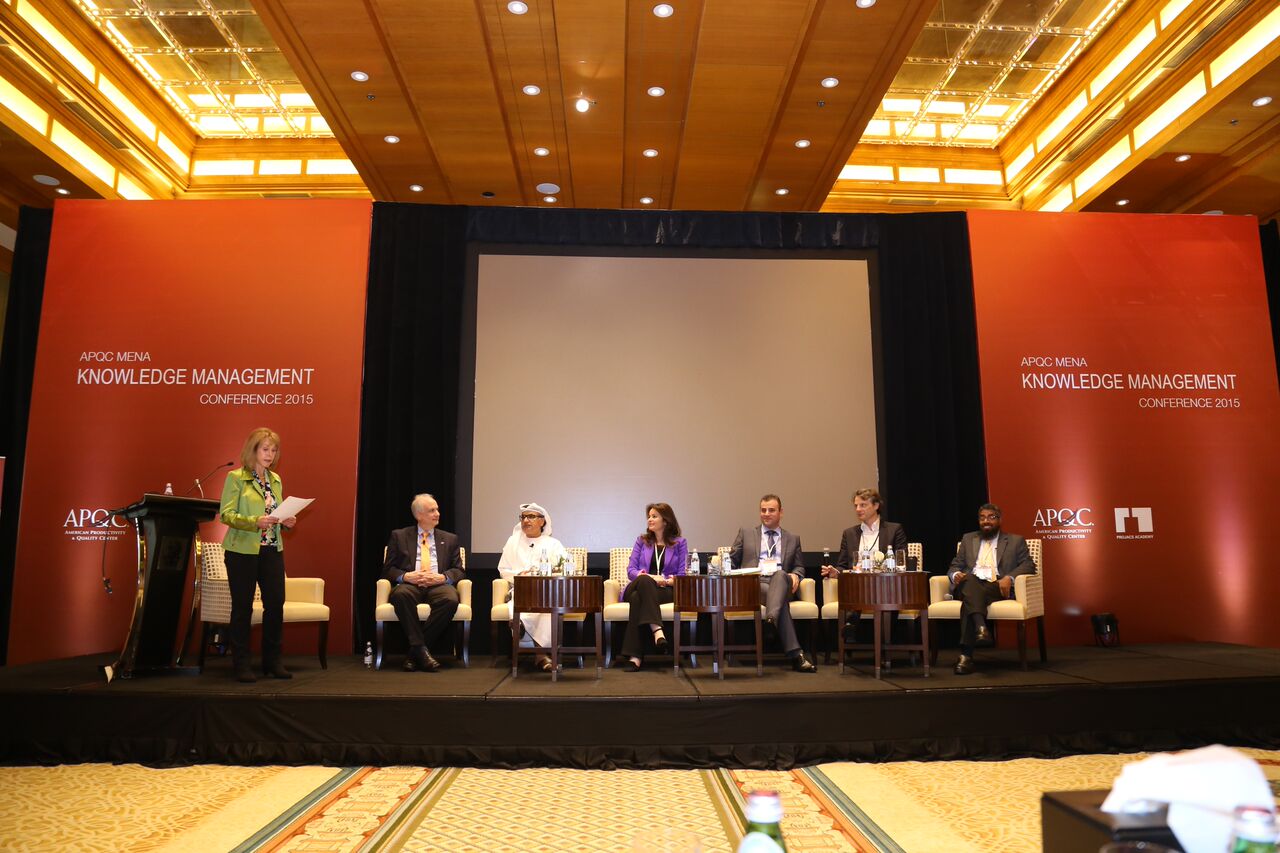 In November 2015, APQC hosted a two-day MENA Knowledge Management Conference in Dubai, bringing high-caliber speakers from APQC's membership to share their experiences and expertise with an eager international audience from the Middle East and North Africa (MENA). Cindy acted as MC for the event, and I kick off the conference with a keynote on best practices MENA organizations could use to accelerate their KM programs. The event was co-hosted by Projacs Academy, a leading global training and consultancy firm with headquarters in London and origins in the Gulf States.
Focusing on "Managing Knowledge: A Timeless Asset in Challenging and Changing Times," presenters from a wide range of industries gave insight into the strategies and best practices they are using to harness the power of KM within their organizations.  The event brought together a diverse group of KM experts from around the globe, including:
Dr. Ed Hoffman, Chief Knowledge Officer, NASA
Luay Khoury, Vice Chairman, Projacs International
Jean-Claude Monney, Global KM Lead, Microsoft
Saad Bargach, Operating Partner, Energy Ventures
Louis-Pierre Guillaume, Knowledge Management Officer, Schneider Electric
Mustafa Abusalah, Senior KM Specialist, CCC
Abul Jaleel, Project Leader, Kuwait Oil Company
Dr. Laila Marouf, Associate Professor, Kuwait University
Mohammed Abdullah, Managing Director, Media Cluster, TECOM Investments 
This groundbreaking event garnered positive press coverage within Dubai, as well as resounding praise from conference attendees.
Stay tuned for future posts that will include video links to some of the presentations by our esteemed conference speakers.