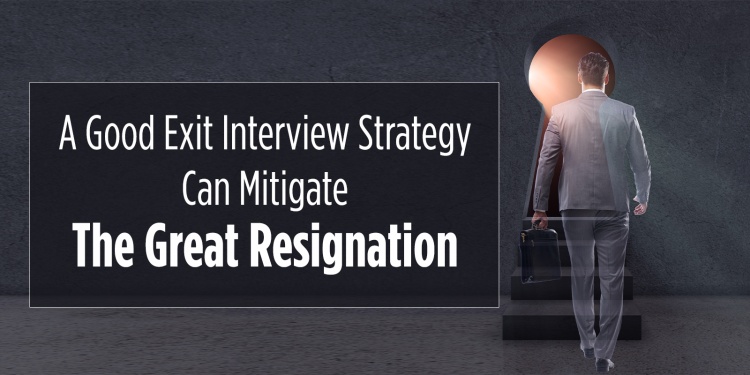 It seems that every leader I talk to these days has talent top of mind. While the conversation may focus on how to effectively manage a hybrid workforce, how to move the needle on diversity and inclusion, or ways to secure the latest critical and in-demand skills, there is one common worry that I hear: How are we going to hold on to our talent? With employee expectations rising and demand for labor exceeding supply, how will we compete?

This worry, that so many leaders have, is not unfounded. The business headlines have been—and still are—alarming:
But don't let the hype convince you that turnover is inevitable. There are steps that you can take to mitigate the impact that the Great Resignation has on your organization. 

When thinking about steps to take to mitigate the impact of the Great Resignation—benefits, perks, and rewards are often top of mind. On a daily basis we hear about another organization that is offering employees: 
Unlimited PTO, 4-day work weeks, work-from anywhere arrangements
Bring your pet to work programs, fitness/wellness stipends, student loan support
Sharp salary increases, increased retirement contributions, lower health care premiums, the list goes on
Resist the temptation to adopt the perk of the day. You can't cut and paste retention strategies and expect great results. Your organization and its workers are unique. You need a custom approach to employee retention. You need to get information about the causes of your turnover problem and you need this information to come right from the source: your employees. 

Get reacquainted with the exit interview. The tried-and-true exit interview is just the tool to help you.

What is an exit interview? An exit interview is a discussion between an employee who is leaving an organization and a representative of that organization. The primary goal of an exit interview is to gather feedback—the good, the bad, and the ugly—about the work environment and experience that the departing employee is leaving behind. 

Why conduct an exit interview? Exit interviews provide invaluable insights into the drivers of turnover, which allows HR to develop proactive strategies to improve retention.

How do you conduct an effective exit interview? Provide exit interviews to all employees who depart voluntarily.
1. HR, the employee's supervisor, the manager of that supervisor, or a third-party conducts the interview. Read about the pro's and con's of each.
2. Hold the interview on the employee's last day when they will be more likely to offer candid and transparent feedback.
3. Cover the following topic areas in the exit interview:   
The employee and their decision—Why is the employee leaving?
Role and team—What have been their experiences with their role, colleagues, and their manager?
Company culture and work environment—How has the employee experienced the culture and work environment? Ask for examples.
Next steps and future plans—What's next for the employee? Would they be willing to recommend or rejoin the organization?
4. Conclude with an open-ended question: Do you have any other concerns or recommendations to share?
In the rush to fill positions left open by an influx of employee departures, don't forget the exit interview. While it's not new or flashy, the exit interview can provide a detailed understanding of the drivers of turnover at your organization and can yield suggestions and ideas for ways to stem future departures. APQC has the guidance and tools to help you do exit interviews right. APQC members can check out the following resources: