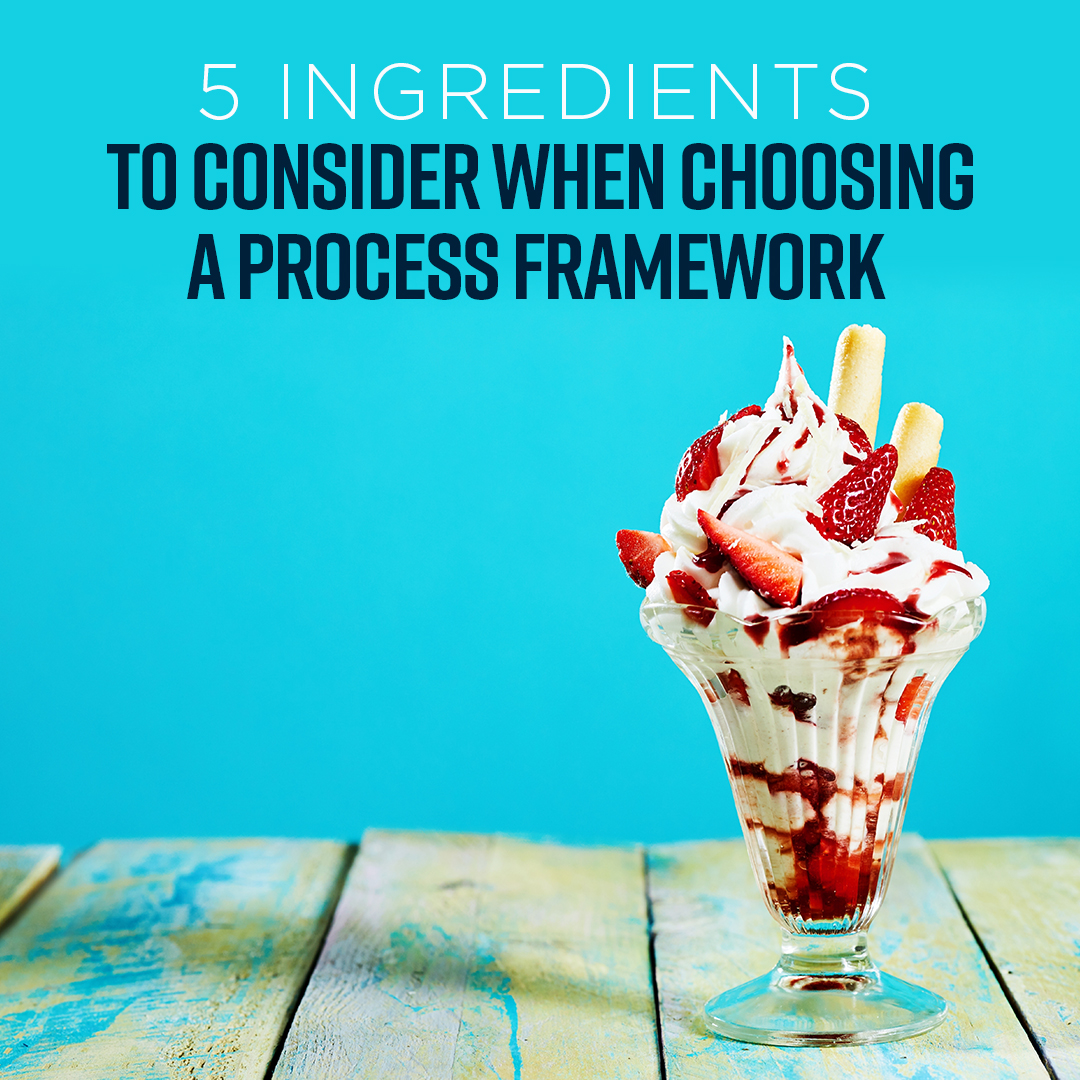 Last month I talked about how process frameworks can work like magic when implemented correctly. But, what I didn't mention was how difficult it can be to pick which framework to use. With both cross-industry and industry-specific frameworks readily available, and several function-specific frameworks such as SCOR and ITIL, the choice of which framework to use can be perplexing. Which is why not only are frameworks are like genies, they're also like ice cream. Having many options to choose from is never a bad thing, but you want to make sure you narrow it down to the one that will fulfill those process improvement taste buds. Let's also keep in mind that some organizations might require the integration of multiple flavors, or frameworks, which can become quite unpleasant if frameworks aren't chosen wisely.
Most Popular Flavors
In our recent survey, we asked survey participants to report which process framework their organization uses, and 70 percent reported using APQC's cross-functional PCF for their process efforts, followed by function-specific frameworks like ITIL and SCOR.
                                                        Top 5 Process Frameworks Used

Ingredients to Consider
Now that we know which frameworks are more commonly used, let's talk about a few things organizations should consider when choosing a framework.
Breadth.

 Is the framework function-specific, or does it cross multiple functions? Organizations should consider both functional and cross-functional frameworks. Cross-functional frameworks help organizations understand the full value stream of their 

processes (inputs, outputs, and interdependencies) and indicate all relevant stakeholders, ultimately improving the organizations' business process management capability.

Depth. Does the framework need to include task-level process elements? Mapping down to the task level can be vital for standardizing processes and enabling robotic process automation (RPA).
KPIs or measures. Does the framework include measures or metrics? Frameworks that include suggested KPIs can immensely help organizations that wouldn't otherwise know which metrics to track.
Industry specificity. Does the framework need to be industry specific? While cross-industry content is valuable, some industries might find it more difficult to apply, and nuances in processes may occur by industry.
Traceability and adaptability. Does the framework include unique identifiers for traceability and adaptability? Framework modifications are required for most organizations to implement a process framework successfully, so a lack of unique identifiers for process elements could limit impact analysis traceability once changes are made. Using such a framework would only be suitable if the framework requires little to no changes.
Organizations that consider these five factors will be more likely to yield a delicious, or successful, process framework implementation. Take the time to taste-test, consider the needs, and evaluate the framework goals— this will ultimately help to maximize your process improvement investments. To learn more about these steps, read the full article.
Has your organization implemented a process framework?
We want to learn more about how your organization uses process frameworks and the challenges associated with implementation. If you have a story to share, we'd love to hear it! Contact me at lmorgan@apqc.org to learn more.