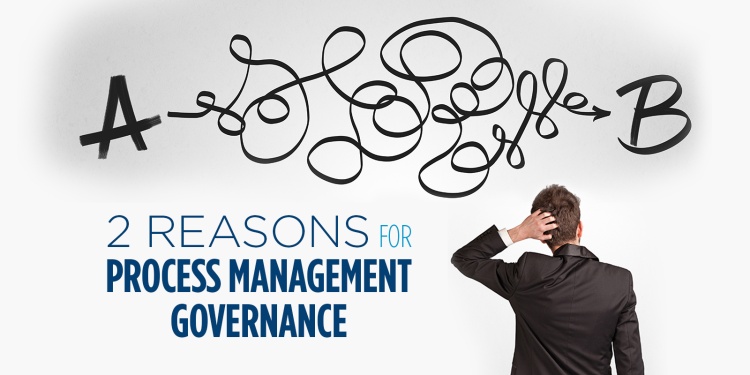 Think about how often, as a child, you asked your parents "why can't this or that happen?"  How often was the response, "because it is the rules."  
Maybe that is why I like the governance tenet so much.  Like so many, I need to know the boundaries of the sandbox that I am playing in.  Once I know the boundaries there is comfort in believing that others are
playing by the same rules.  
2 Reasons For Governance
When it comes to governance within Process Management, there are two views that I like to take:  
1.    establishing a BPM governance model, and 
2.    framework governance.
The BPM governance model is designed to monitor and control the BPM team/structure.  The goal of this model is to provide the process owners and stewards the rules of how to engage the BPM leaders and/or steering committee when changes need to be suggested or communicated.  This BPM governance model should outline the roles and responsibilities (aka "rules") for each process governance role.  
Take the game of Monopoly for example.  There are specific responsibilities for the banker, the property manager, and the individual collecting rent.  Those roles are defined in the rulebook.  If we apply this to our business world,  a process owner needs to know that if they are changing a step within their process, will it impact their downstream inputs, or upstream outputs.  If it does, who do they need to communicate with, how and when could these changes be implemented, and what impact does this change have on their process, if any.  
Simple BPM Governance Model 
Below is an example of a simple BPM governance model.  Depending on the organizational structure, the BPM governance model may be more complex.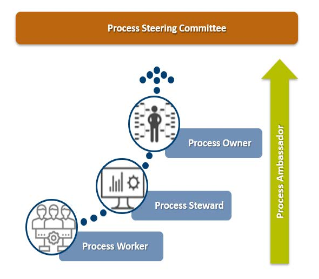 The framework governance model defines the rules that must be followed to manage the framework. Without framework governance, it becomes almost impossible to determine:
 Who owns the framework?
How do you ensure adherence to a single master version?
Who regulates the framework format, location, and access?
How often do your review and update the framework?
How are changes recommended, approved, and communicated?
See…aren't all these rules helpful?  And, better yet, you can still have fun playing the game.  
To learn more about the Seven Tenets, the following are great recommended reads:
Additionally, APQC has specific training on the Seven Tenets that you might find interesting.  The two courses that really hit on these tenets are: