As we started to prepare for 2015, APQC surveyed over 300 business excellence practitioners to understand their common challenges and priorities for upcoming year, including project management. What we found was that project managers continue to struggle with several project portfolio challenges, from ensuring the right mix of projects to meet organizational goals to evolving their measures to capture projects' value to the organization.  This infographic explores the top challenges in project management and provides some simple tips for addressing them.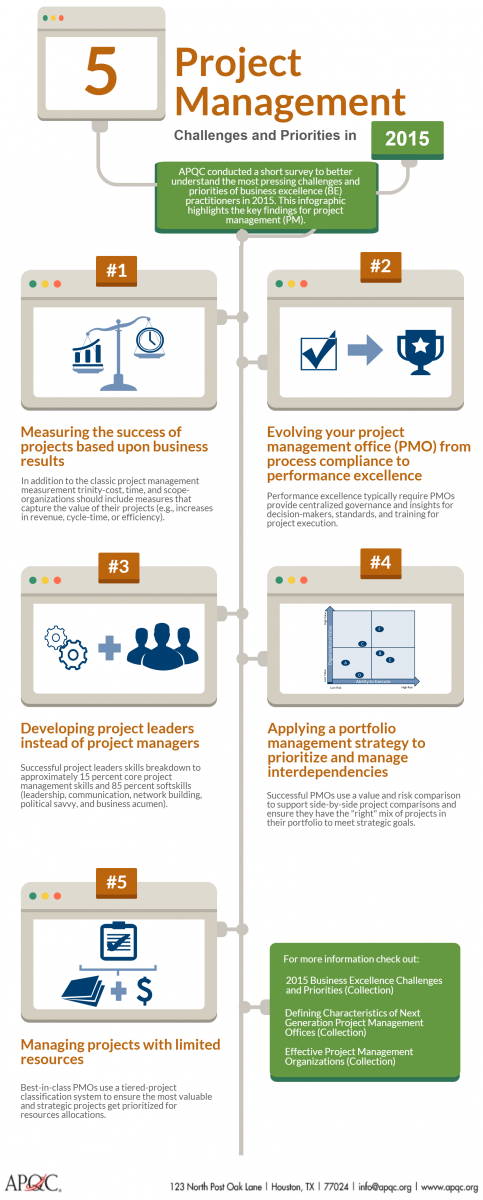 Download a PDF of the infographic here.
If any of these challenges sound familiar please join us on Thursday, April 23rd for a complimentary webinar, Unparalleled Portfolio Management - Process, Best Practices, & Lessons Learned, where we will discuss best practices in portfolio management.
For more process and performance management research and insights follow me on twitter at @hlykehogland or connect with me on LinkedIn.