As we started to prepare for 2015, APQC surveyed over 300 business excellence practitioners to understand their common challenges and priorities for upcoming year, including organizational performance management. What we found was that most organizations continue to struggle with establishing a performance culture and ensuring they are using the "right" set of measures. This infographic explores the top challenges in performance management and provides some simple tips for addressing them.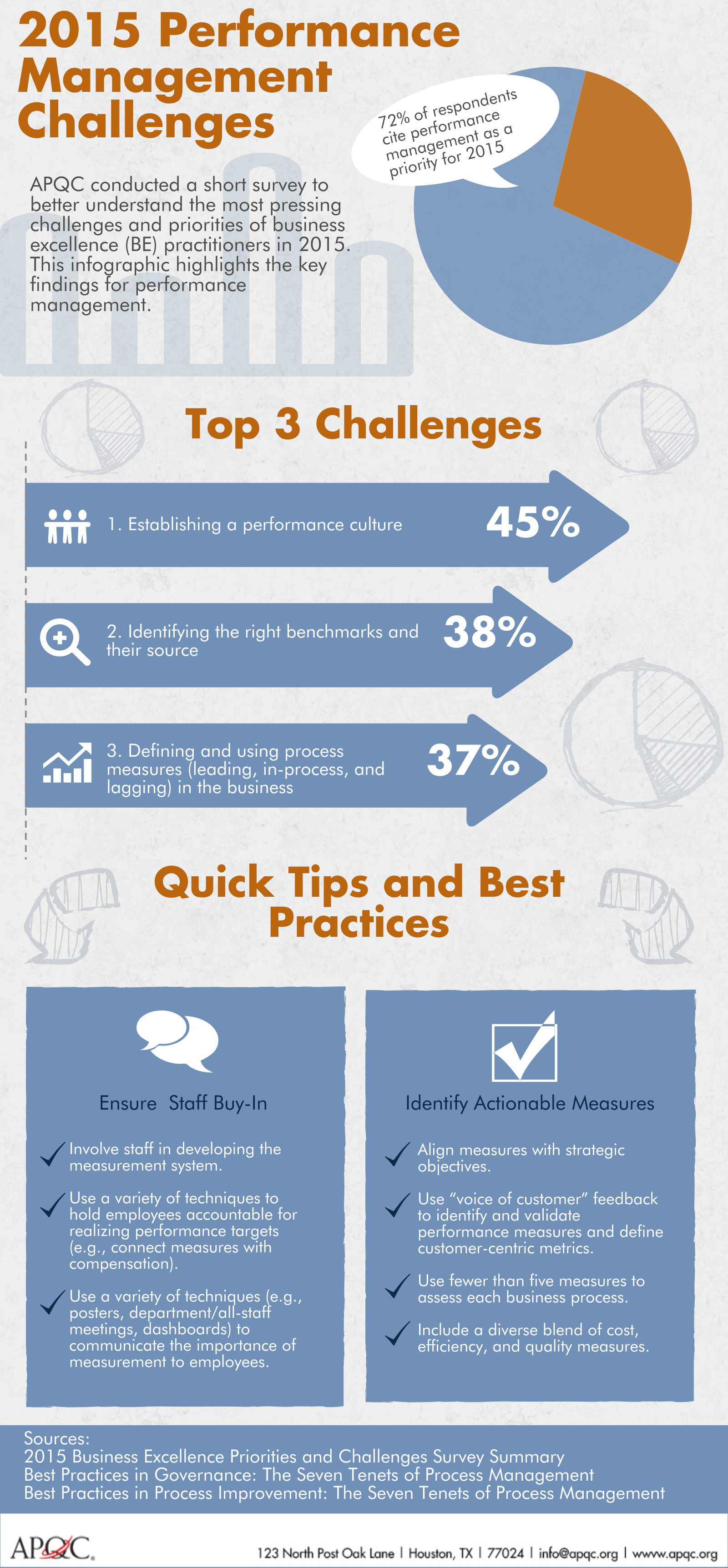 Download a PDF of the infographic here.
For more process and performance management research and insights follow me on twitter at @hlykehogland or connect with me on LinkedIn.