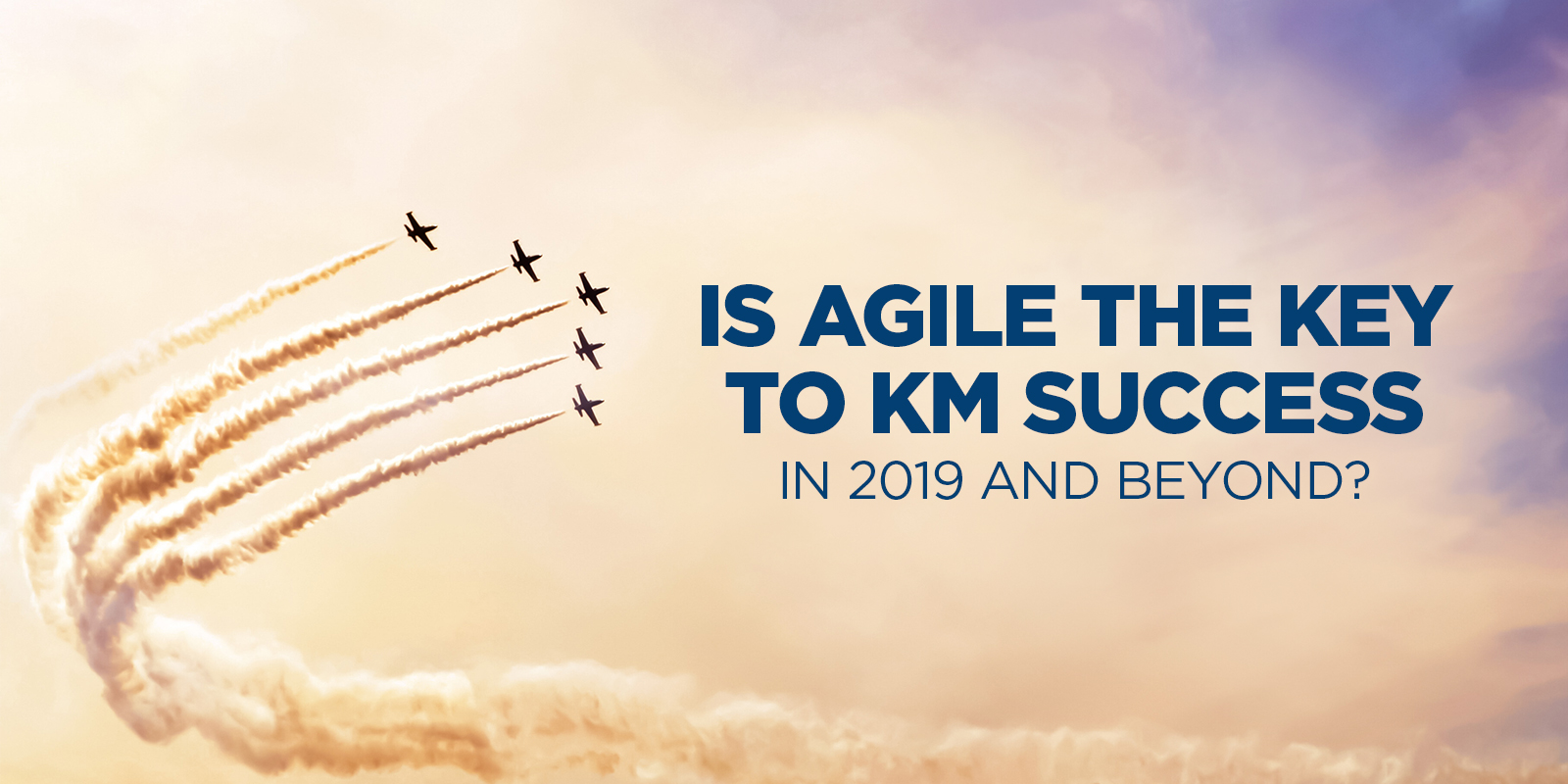 2019 is shaping up to be a pivotal year for KM. Organizations large and small, across industries and around the world, are engaging in digital transformation. They're making significant investments in new technologies, many of which will uproot old workways and IT infrastructures. In this transformative moment, knowledge managers need to recognize three important principles: change is a constant, your north star is the business, and adaptability is key to survival. 
Change, Change, and More Change
Digital transformations create a lot of disruption in and of themselves: They change how work gets done, which can re-shape employees' roles, the organizational structure, and even the organization's business model. Moreover, many of the cloud-based platforms companies are investing in—from integrated platforms like Office 365 to ERP systems like SAP S/4 HANA—are constantly updating and adding capabilities. That means change, change, and more change for the foreseeable future.
In this environment, KM teams must communicate effectively, clearly, and often. You've got to cut through the noise and help people understand what KM resources are available and when, where, and why to use them. A compelling KM brand can help catch employees' interest and ensure them that KM resources are trustworthy. Then, you need to identify KM's target audiences and craft tailored messages that reach them in their mosts teachable moment.
Follow Your North Star: The Business and End Users
KM teams should learn about and explore new technologies, especially those that offer potential to make it faster and easier to contribute, share, and reuse knowledge. But don't get caught up in the hype. Your foremost focus must remain on the business and KM end users. To align KM with business and end user needs, you'll need to work directly with KM's customers. That means talking to managers and senior leaders about their goals and challenges. It also means working with line employees to design KM solutions that meet their needs and fit into their workflows.
Adapt or Die
KM programs have always had to be adaptable: All organizations change and evolve over time, which means the KM strategy must shift its approaches and priorities accordingly. But in 2019, the need for adaptable KM is particularly urgent. There are two reasons why:
Change chaos: There's a lot going on during digital transformation, and the last thing anyone wants is another initiative. KM needs to work within digital transformation, not against it.
Orphan capabilities: Off-the-shelf cloud-based platforms often include (and are always adding) unexpected capabilities. If you want to get full value from these platforms, somebody should figure out how help the business use this stuff—and why shouldn't it be KM?
Now is the perfect opportunity for KM to deliver even more value and help make digital transformation smoother and more successful. KM programs that don't step up aren't just missing their big moment—they may be putting themselves out to pasture. Those that blindly cling to old tools, approaches, and focus areas are likely to lose sight of what really matters to executives and what end users need from KM.
Is Agile the Key to KM Success in 2019 and Beyond?
Given these three principles, it's unsurprising that the number-one trend in KM in 2019 is Agile. Agile is a project management methodology that can help KM teams navigate the biggest challenges they face today. Agile is iterative, so it works well in an ever-changing (or even chaotic) environment. It's customer-centric, so it helps ensure solutions are designed with key stakeholders and end users in mind. And it's flexible, so it helps KM teams adapt to the evolving needs and capabilities of the business. To learn more about how Agile works and how KM programs use it, see Applying Agile in Knowledge Management.