Three Keys to Successful Finance Process Management at Cargill

Business process management is a proven operating model to help organizations reduce variability, increase standardization, and improve process performance. APQC recently interviewed the Global Credit-to-Cash Process Owner at Minnesota-based Cargill Inc., a multinational food, agriculture, nutrition, and risk management company. Prompted by a major reorganization, the finance function at Cargill centralized its operations to leverage a process focus and redesigned its service model in terms of people, processes, data, and technology.
The interview revealed the following critical success factors related to successful finance process management at Cargill:
1. Identify and manage end to end processes.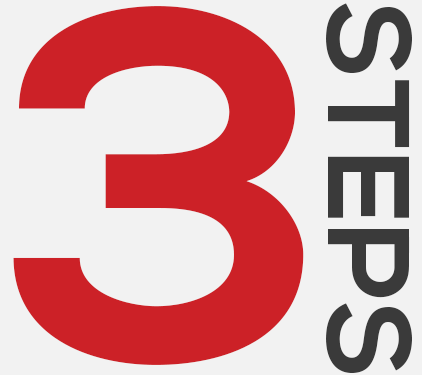 End-to-end processes identify major activities of your business, from raw material to a finished product, or even from supplier to customer. In a given organization, there are thousands of cross-functional processes, but it's important to focus on the critical few.
For finance, Cargill has defined and mapped key enterprise end-to-end finance processes such as credit-to cash, invoice-to-pay, and record-to-report. The Cargill credit-to-cash global process manager reports to the global finance process owner responsible for the domain encompassing these three end-to-end processes. This GPO oversees all credit management activities within the accounting and finance function, including establishing credit limits and monitoring risk profiles, as well as more transactional processes such as invoicing, collections, cash applications, and dispute management
2. Instill strong process governance from the get-go.
Governance is one of the foundational tenets of successful business process management, and can make or break process management efforts. Without structure, defined procedures/approvals, or clear roles/responsibilities, process management quickly devolves into chaos.
The global process owner (GPO) role is an important governance mechanism for successful business process management in terms of roles and responsibilities. According to APQC's most recent finance shared services data collection conducted in conjunction with ScottMadden, about two-thirds of survey participants leverage global process owners. APQC research has found that global process ownership helps to dissolve functional silos, and impose a standard, enterprise-wide process model.
At Cargill, in the reorganized finance structure, specific finance processes now have global process managers. These managers report to a finance domain process owner, who reports to the accounting and finance director, who in turn reports to the CFO. This organization and line of reporting ensures specific staff is dedicated to ensuring the appropriate people, processes, data, and technology are in place.
In addition, a process council, which includes all shared service center directors and process domain owners, helps facilitate finance process management and is responsible for reviewing finance metrics results with global process managers to refine processes and prompt additional improvements.
3. Recognize that process improvement is a top goal.
Another foundational tenet of successful process management is process improvement. The goal of process management is to make the organization better—to give it a stronger position in the marketplace, to grow a work force of engaged and motivated employees, to increase productivity and quality, and to net more profits. The key to achieving this goal is not only to understand processes, reorient the business around them, and strengthen communication throughout the enterprise, but to constantly look for opportunities to improve all of those elements. An organization can use countless improvement methodologies (e.g., Six Sigma, Lean) to achieve this, but unless improvement projects are executed within the aligned context of process management, the organization risks wasting efforts on random acts of improvement.
At Cargill, the driving focus in restructuring finance into a process organization has been on building capabilities in terms of people, processes, data, and technology, with centralized process owners assigned who can focus on continuously improving processes. Centralized process owners serve all six shared service centers by ensuring that all finance processes are systematically improved. So instead of a controller-like role providing general support, the finance function has a process organization that focuses on specific value-added activities. They work within overarching accounting and finance domains in the regions and process towers in the shared service centers. Cargill's finance professionals now focus on building expertise in specific process areas.
To improve finance processes, the global process owners start by examining Cargill's capabilities, working with external consultants to benchmark top-performing companies, and mapping the end-to-end process. Process owners then redesign their processes with considerations for data and technology requirements with the goal of is building capabilities that enable top-quartile performance. The finance global process owners use Six Sigma, Kaizen, and Lean management principles to continuously reduce waste in processes. The function is using an Agile and scrum approach, with weekly sprint planning meetings of scrum masters, to evaluate all process redesigns.
In summary, to build strong end-to-end processes across the enterprise, organizations must establish a firm foundation based on critical tenets, such as governance and process improvement. For more information about Cargill's finance transformation journey, APQC members can visit: Building a Best-in-Class Finance Function: Cargill Inc. Case Study.
Tweet