Here at APQC we often get requests for new research on emerging, developing, or trending topics. As we get these requests in supply chain management, we work them into our planned research. Sometimes, the problem is, that it takes months (or more) before we can take a request, conduct the research, analyze it, and get it out the door. To help speed up this process APQC has partnered with Supply Chain Management Review to come up with monthly topics in supply chain management that we can establish and take to market what we find in a short cycle time. The first two cycles of this process can already be seen here. We wanted to try topics that were important enough to look into, but not so large that it would take months to complete.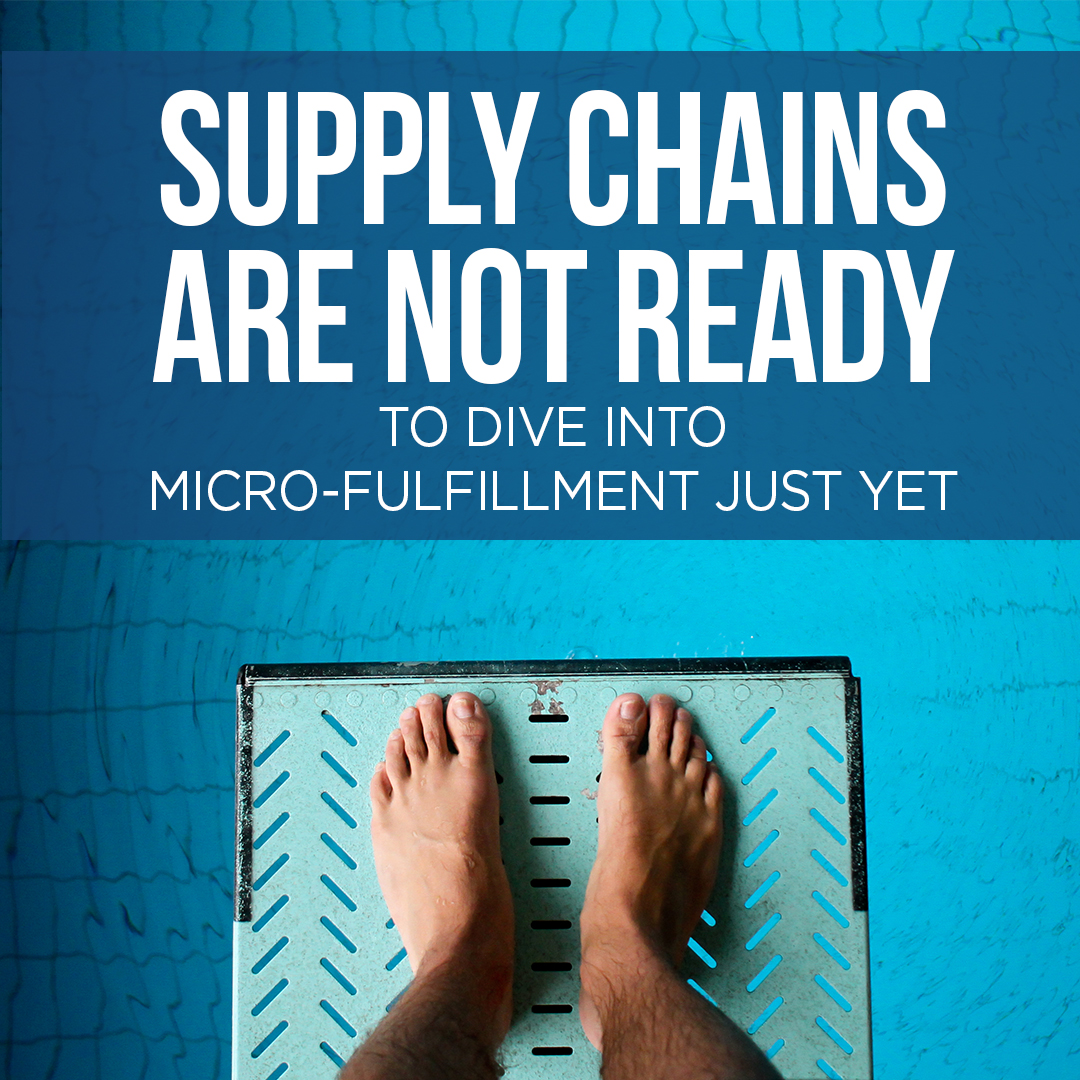 The first topic we chose was micro-fulfillment. Micro-fulfillment refers to allowing people to turn their personal garages and other sufficient space into company storage, enabling faster last-mile delivery by bringing the warehouse closer to the end consumer. We knew supply chain professionals were asking about it, and we wanted to get some findings out fast. Our research could be summed up as 'taking the temperature' of the industry on this topic and we found some interesting results.
We found out that around 45 percent of the professionals in our survey, were at least moderately familiar with micro-fulfillment, but only three percent said they were at an organization that was actually using it. And only 11 percent said their organization was very or extremely likely to implement micro-fulfillment in the next 2 years. This type of information is valuable to both APQC and the organizations we work with around the world. First, we can see that few supply chain focused organizations are using, or even looking to implement micro-fulfillment. Secondly, we know that we probably don't need to conduct al large scale research project, because few organizations are really moving towards micro-fulfillment, and lastly, we got just enough information to help inform organizations if they are interested.
We were able to gather information on things like the biggest recognized benefits and hurdles when implementing micro-fulfillment.  Participants in the research said that micro-fulfillment was effective at:
Increasing customer satisfaction,
Fulfilling customer orders faster, and
Enhancing supply chain flexibility.
Like most new things, there are positives and negatives, we also asked about the hurdles or risk with micro-fulfillment and the top hurdles were:
Risk concerns from management,
Lack of compelling ROI, and
Technology limitations.
More details on benefits and hurdles can be found here.
We like what we found in this research and we have already completed the 2nd topic on "lights out manufacturing". Similar results on the likelihood to adopt, biggest hurdles, and benefits can be found here. The next topic, robot process automation, launched just today! Take the survey here.
It's also worth noting, that all of this information is freely available to anyone, you don't have to be an APQC member to see all the results. Feel free to leave a comment or email me at RSullivan@APQC.org for feedback on our research or to suggest next month's topic.