Supply Chain Management Priorities for 2016

We're already in the second month of 2016. Budgets and strategies are set for the year, which means organizations have set the tone for how the next few months will play out. What do supply chain management professionals think about the direction their organizations are taking in 2016? APQC is conducting a survey on this topic, and the early results are interesting.
As the infographic below shows, most supply chain professionals feel at least moderately positive about their organization's efforts. However, they also feel that organizations should embrace change and update their processes.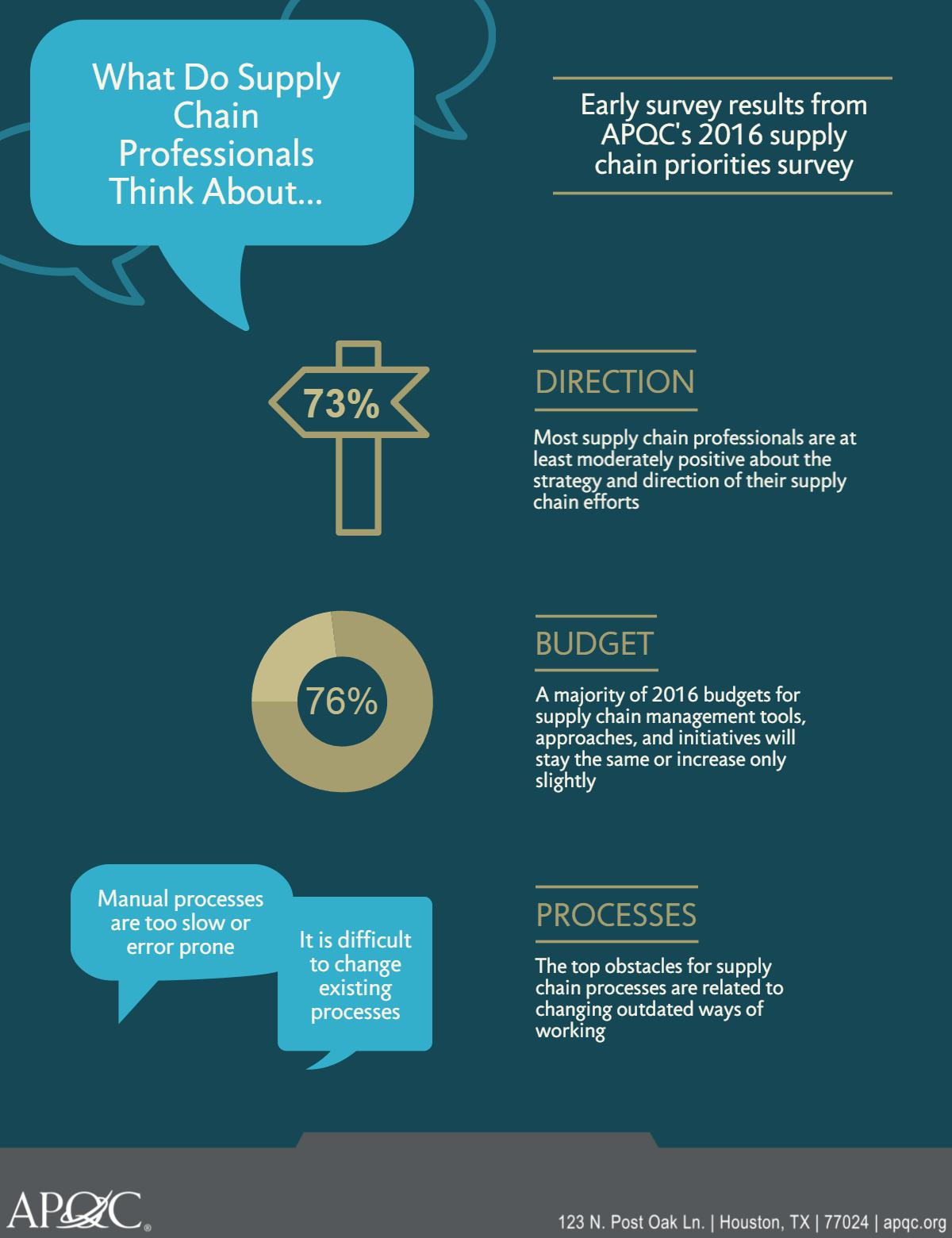 What do you think of the direction of supply chain in 2016? Take our survey by February 10 to get a summary report of the survey findings.
Stay up to date with our upcoming supply chain management and product development research, webinars, and more by visiting our expertise page.
Follow me on Twitter: @BP_SupplyChain
Tweet