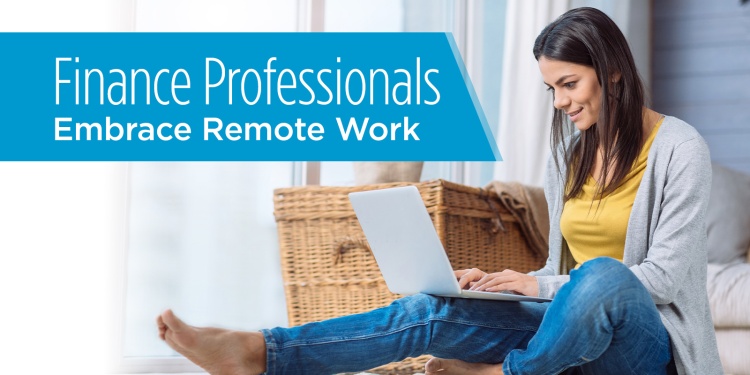 It's hard to believe, but March 2021 marks more than one year since the pandemic hit the U.S. in full force. During that time, there have been many changes and challenges (both positive and negative), from scarcities in the supply chain, to new health, safety, and wellness protocols in the places that people congregate, such as work environments. 
And many work teams, with finance being no exception, have been working predominantly remotely over the past year, and some are just now starting to get back into the in-person office. With the appropriate tools and processes in place, however, finance teams have demonstrated that they can successfully work remotely, and many finance employees have enjoyed the flexibility of working from home. So, what does the future of remote work look like for the finance function, an area that is traditionally pretty conservative about the importance of employees working in the office (although naturally policies vary by company)? 
To explore this and other topics, APQC asked a series of questions related to trends for remote work in the finance function in its Annual Priorities and Challenges survey. Remote work and virtual collaboration for finance was listed as the #2 trend for the finance function (48%, behind #1 – Big data/advanced analytics at 55%) in this survey. 
Finance Staff Productivity
One of the typical barriers to remote work is fear by management that employees are not being productive at home. About three-fourths (77%) of survey respondents reported that they measure finance function productivity via results, followed by stakeholder feedback (50%) and process productivity measures (47%). This should bode well for the future of remote work in finance (e.g., increasing remote work) as the resulting outputs of work of the finance function should be relatively clear to measure in many cases.
Furthermore, survey respondents reported that they feel positively about the impact of remote work on finance function productivity: A little more than half (53%) of survey respondents felt that productivity of finance function staff has remained the same during the pandemic despite working from home, and more than a quarter (29%) felt that remote work has actually increased the productivity of finance employees. 
Anticipated Finance Work Environment
While most survey respondents indicate that finance staff currently work remotely to at least some extent (and 65% say that they extensively work remotely), almost half (49%) anticipate that extensive remote work will be allowed for their finance function in the future. Furthermore, most (88%) survey respondents indicate that their CFO or senior leader of finance is at least moderately supportive of remote work for finance, and more than half (59%) report that their CFO or senior leader of finance is very supportive of remote work for the finance function. 
Benefits/Critical Success Factors for Remote Work for Finance
APQC's Annual Priorities and Trends survey points to many indicators that increased remote work for finance staff will continue well beyond the pandemic. And survey respondents report many benefits of remote work for finance staff: About two-thirds (64%) of survey respondents feel that remote work is supported at their organizations (beyond safety and health considerations as a result of the current pandemic) due to the additional personal and work/life balance that it offers, and almost half (47%) feel that finance staff are happier given the opportunity to work remotely.
On the other hand, in order for remote work to be successful for finance, it is important that supporting processes and systems are set up effectively and that the organizational culture supports remote work. The tone begins at the top when it comes to remote work at organizations, in terms of role modeling and both formal and informal communications from senior leadership, and more importantly, individuals' direct management. Critical success factors to remote work productivity for the finance function include clear and documented policies, frequent communication, enabled collaboration tools, as well as mechanisms to keep remote employees engaged.
APQC is continuing its exploration of the larger topic of "virtual finance" in order to help finance function managers and staff continue to be successful in the new, more remote, reality. Topics of discussion included how to conduct a virtual close, the virtual CFO, and success factors for virtual internal and external audits. Participate in the discussion by taking APQC's new 5-minute survey to share your experience on virtual external financial audits, and how the experience can be improved for the future. And suggest future topic ideas along these lines to APQC.