According to PWC's 2016 CEO survey, more than half of the participating CEOs believe that due to the fast pace of change of the business environment—disruptive technologies, internet of things, more demanding customers, growing regulations, etc.—organizations see more threats and opportunities on the horizon than they did three years ago. However, most of the CEOs are concerned that their organizations lack the skills and flexibility necessary to identify and deal with new opportunities and threats. Organizational agility allows organizations to overcome these obstacles.
In February of 2016, APQC and its research partner, Strategic and Competitive Intelligence Professionals (SCIP), conducted a survey to understand how agile organizations are and what strategic planning practices (planning activities, internal and external assessments, and implementation practices) contribute to or reduce organizational agility.
What we found was that organizational agility is important to most organizations. However they tend to be much better at identifying opportunities than executing plans to address them.  This infographic explores the general trends in how agile organizations are and what are their top obstacles to achieving agility.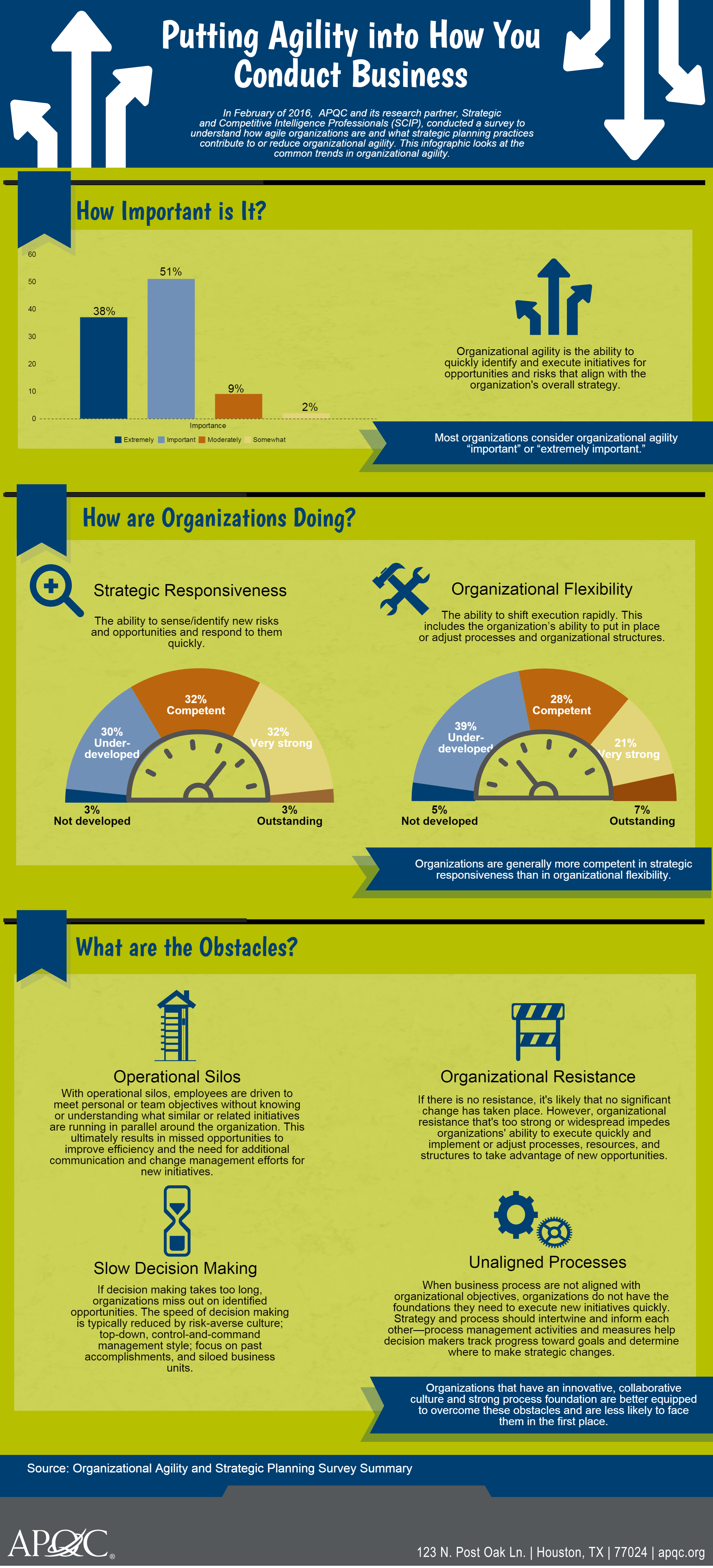 Download a PDF of the infographic here.
For more information on this topic join me on Wednesday, April 20 at 11:00 p.m. CST as we discuss the results of the survey and the drivers of organizational agility. Attendees of this session can expect to learn:
the current trends in organizational agility,
which strategic planning and implementation activities drive or deter organizational agility, and
the common obstacles to organizational agility and practical tips to address them.
For more process and performance management research and insights follow me on twitter at @hlykehogland or connect with me on LinkedIn.