Optimizing Process Improvements Through Personas

There is an influx of technologies to help us improve the efficiency and effectiveness of our processes. However, whether we are working on automating process or improving the effectiveness of a manual process the end-results all have one thing in common—improving the lives of the people involved. Both the process worker and ultimate end-user of the process.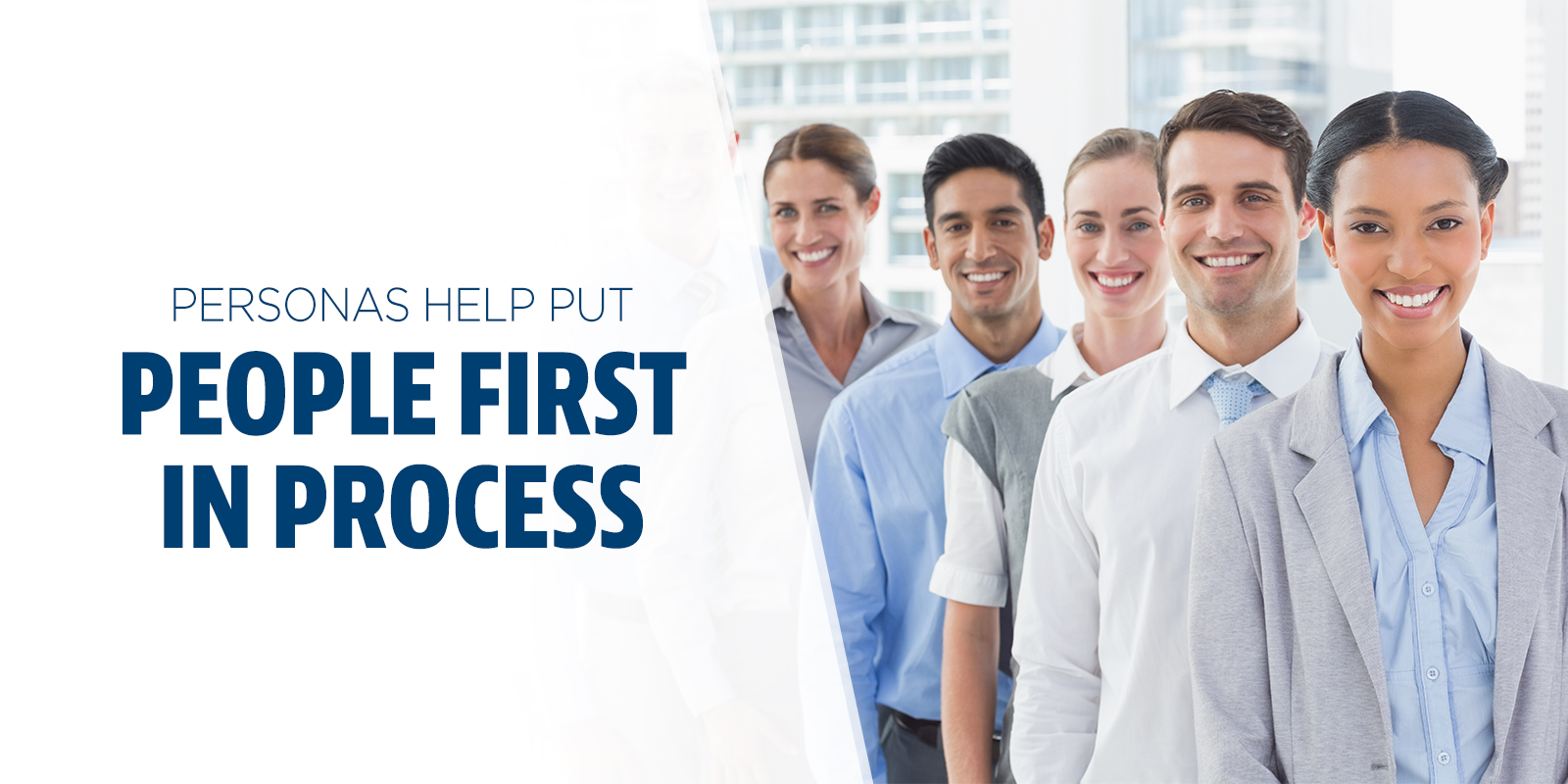 It's easy to lose sight of the people, but luckily that doesn't seem to be the case for most of us. There is increased interest in improving our capabilities in people focused skills: change management, consultation, and human-centric design.
There are several human-centric tools available, ranging from the tried-and-true, interviews to newer tools like customer journey mapping. One tool that has steadily gained traction is personas. What was once limited to customer-facing functions like marketing and product development has been adopted by some process improvement teams. For example:
UPS developed personas as part of its process management program restructure and employee empowerment initiative. To optimize its internal training curriculum, the process team examined the different kinds of employees that attended past process workshops—evaluated learning needs, prior experience in process, and roles within the organization to identify four personas.

CEMEX process improvement developed personas of its employees for its project to increase gender diversity in leadership positions. Which ultimately resulted in the global implementation of a new flex-time policy and the creation of a talent inclusion committee to identify and create new initiatives for talent diversity.

APQC

developed personas to better understand our process and performance management conference participants and provide them a tool to identify the best fit workshops for themselves.
So, what is a persona and what makes it actionable?
A persona is a fictional character that distills information about a specific customer or end-user demographic to create empathy. It is often a tool within other methodologies like customer journey mapping or design thinking.
Typically, a persona includes:
Overview—this is a succinct description or phrase that personifies the segment (e.g., risk averse retiree).

Profile or About Me—this section provides additional demographic details (e.g., age, gender, marital status, etc.) It also typically includes:

Quote—a succinct statement that describes the purpose of the product, service, or process use from the customer/end-user's perspective.

Behaviors, likes, and dislikes—what underpins how they do what they do? This information is important to understand what influences their decisions.

Goals and needs—what are they trying to achieve and why? This information uncovers their motivations as well as spoken and unspoken improvement opportunities.
When possible, also include a picture or day in the life—which outlines their typical routine—to further expand on the characteristics of the customer and increase the desired empathy.
So why are personas interesting?
Simply put, personas help us put people first. All of this information helps humanize the customer or end-user and develop empathy about who they are, what's important to them, and dig into the spoken and unspoken needs and pain points of their experience. Which can ultimately lead to effective design and sustainable improvements.
Though personas are one of my favorite current trends, there are several other interesting trends affecting process and performance management professionals in 2019. Check out what Lauren Trees, principal research lead for knowledge management, and I have to say about some of the most interesting trends we love this year:
For more process and performance management research and insights, follow me on twitter at @hlykehogland or connect with me on LinkedIn.
Tweet