The main reason I go to the Aspen Ideas Festival is for the new ideas, models, and people.
I never would have met Henry Elkus elsewhere. 
Henry is a twenty-something entrepreneur who envisioned a global network in his Yale dorm room.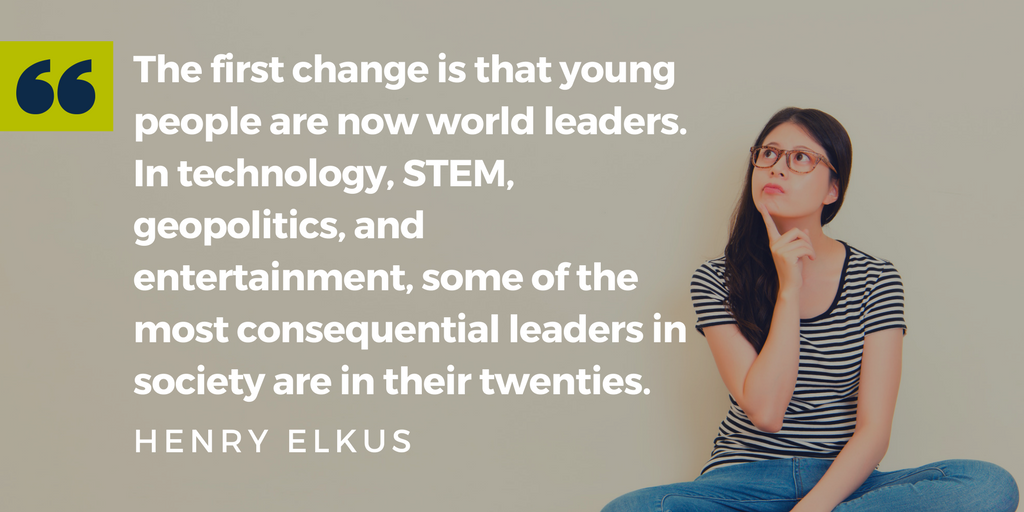 His "big thinker" network, now called Helena, brings together small cross-disciplinary, multigenerational groups of leaders, artists, entrepreneurs, and scientists around the world to solve big, wicked problems like climate change.
How Helena does it is very intriguing and built on solid research about what makes great problem-solving teams.  Read on, and I think it might give you ideas for solving problems in your own organization. 
---
Carla O'Dell: What is Helena, and how does it work? 
Henry Elkus: Helena is a think tank of global leaders focused on executing projects that improve the world. Our belief is that a small, dedicated group of leaders can solve many of the seemingly intractable problems we face as a society.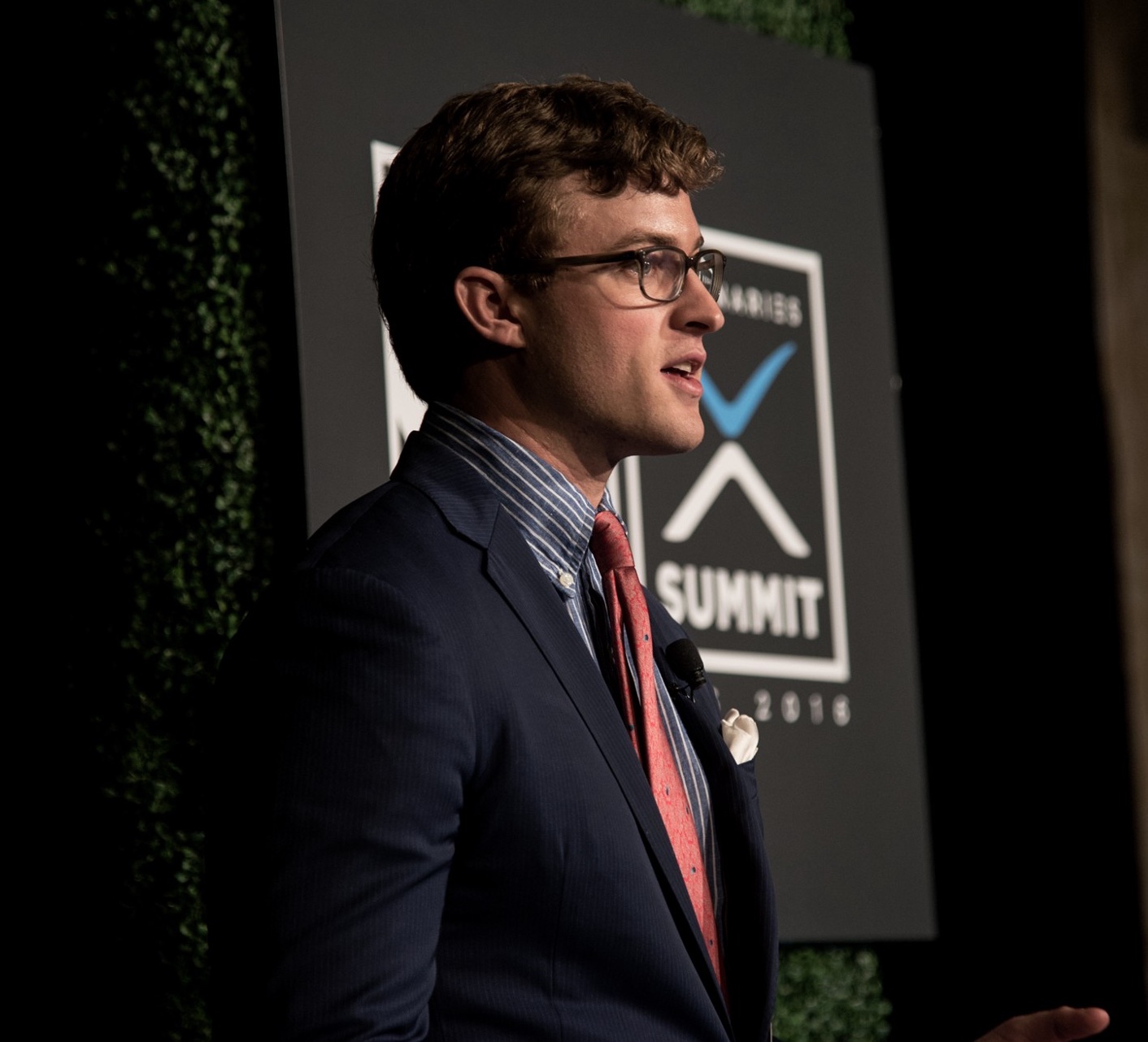 We are comprised of a body of extraordinary leaders that span the realm of politics, the sciences, entertainment, media, the intelligence community, and technology. These leaders meet frequently around the world in small groups to conceive, develop, and implement ideas, policies, and physical technologies that could improve the world. Then, as an organization, we work to execute these projects. 
For example, we established a climate-change technology prize that aided the development of Climeworks, the company behind the world's first commercial plant to capture carbon dioxide from the air. In another example, we established a global security council in partnership with the RAND Corporation that focuses on artificial intelligence, nuclear security, additive manufacturing, and a decentralized media. 
Carla: You mentioned to me that Helena was architected through systems thinking and generation spanning. Is that correct?
Henry: Helena was created less out of a fascination with singular ideas that have changed the world and more from a fascination with the global organizations that are the platforms for those ideas. 
I was the dork that cared more about the structural cogs that made up large companies, governments, and think tanks rather than the actions they produced. Many of these organizations were founded 50 to 200 years ago, and the world we live in today is quite different. The question I kept asking was: Is there a better organizational structure for the 21st century, and what is that structure?
In order to answer that question, we first had to analyze the most relevant macro changes that the world has experienced over the last 100 years. There were three that we gravitated toward. 
The first change is that young people are now world leaders. In technology, STEM, geopolitics, and entertainment, some of the most consequential leaders in society are in their twenties. 
The second change is that society has woken up to the necessity for intellectual diversity, particularly in order to solve problems. It is no longer sufficient to run an organization that features only the business and political community; you need the very best leaders from a multitude of fields to best address complex trends like bioethics, artificial intelligence, and the future of the workforce, cybersecurity, and the decentralization of media. 
The third change is the rate of change itself. Things happen faster than they used to. Leaders of the world began meeting in summits only once each year because it was physically burdensome to travel. To me, that seems to be an antiquated model.  
Putting those three changes together, you end up with a new type of organizational architecture. Instead of an organization composed of mostly business and political leaders from a narrow age demographic that met once or twice a year, we gravitated toward the idea of an organization composed of leaders from multiple generations and fields that met like a society— in small groups and quite frequently. In its most basic form, that is the "systems architecture" of Helena. 
Helena's members meet in different combinations nearly every day around the world, whereas many other global organizations are built around a single summit or annual conference. 
To continue reading my interview with Henry, download the transcript here.
Check out the rest of my Big Thinkers, Big Ideas interviews on APQC's Knowledge Base.
Subscribe to the Big Thinkers, Big Ideas podcast on itunes or on APQCPodcasts on Podbean.
You can connect with me on Twitter @odell_carla