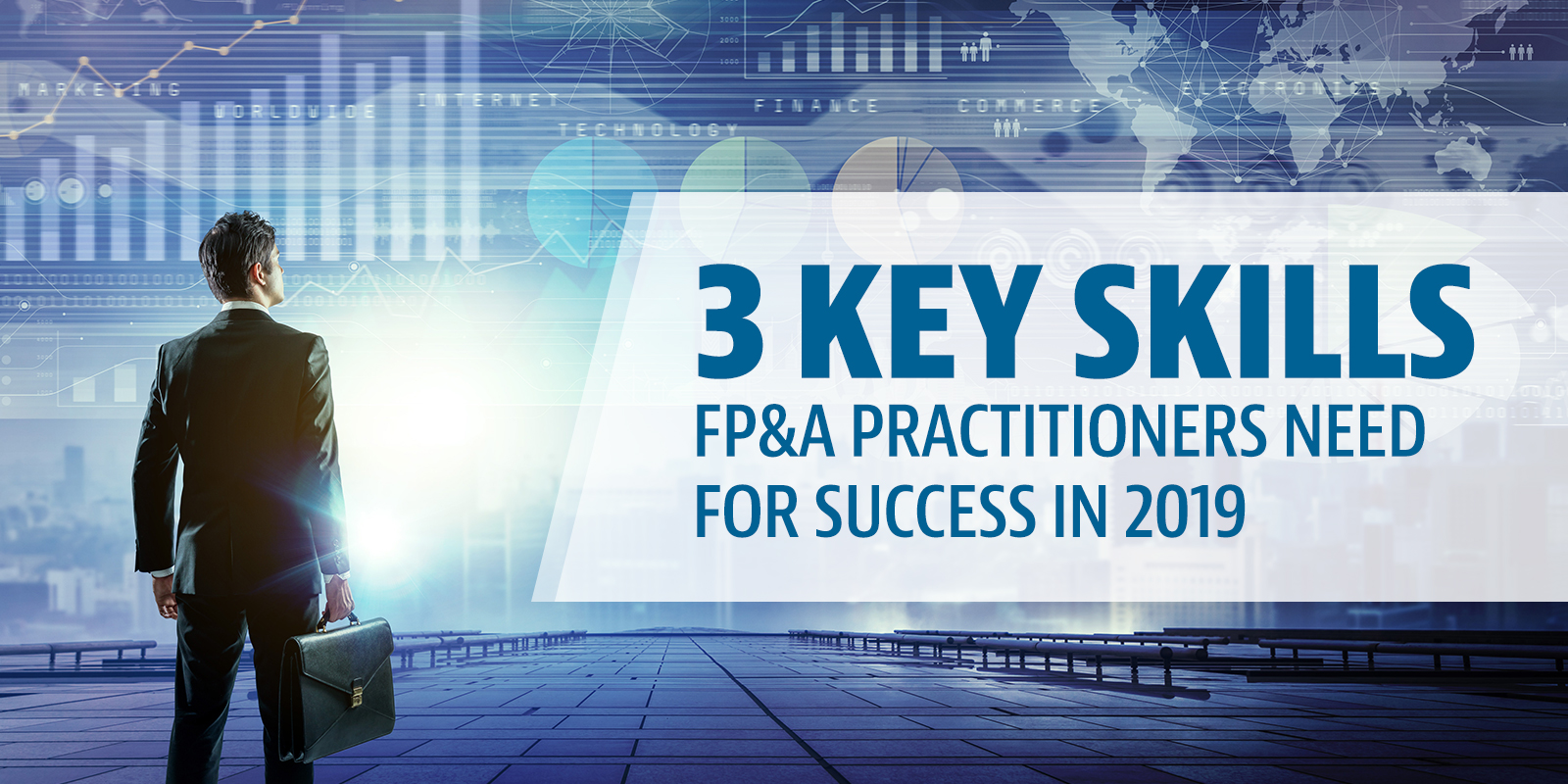 The finance function (and the role of the CFO) is increasing in scope and complexity, moving out of the more traditional role of "scorekeeper" into the role of a trusted advisor in business decision making, and FP&A is an integral part of this transition. APQC recently partnered with the Association for Financial Professionals (AFP) on a research project to determine the current state of FP&A as a discipline, to understand the characteristics of FP&A at leading organizations, and to identify further opportunities for FP&A's growth and enhancement. The results of this study generated from interviews with SMEs and leading practitioners, as well as survey data from hundreds of organizations.
The following are some key highlights ─ordered by structure and strategy, people, process, technology, and measures─that we learned from this research to help you bring your organization's FP&A to the next level.
FP&A Structure and Strategy
The study team found that FP&A is emerging as its own discipline, separate from accounting and treasury, with its own reporting structures, tools, skills requirements, and certification programs. The emergence of FP&A as a distinct body of work is visible in part through its reporting structure: A majority of participants in the survey (78 percent) noted that FP&A reports directly to the CFO in their organization (as opposed to accounting, treasury, or another finance function), which helps ensure that FP&A plays a forward-looking advisory role.
In addition, to make effective partnering with the business possible, the study team found that leading organizations centralize finance transactional work to the extent that they can in order to allow the front-line staff to focus on business partnering. Some leading organizations have even moved FP&A's routine analysis and reporting activities to centers of excellence or financial shared service centers, which benefit FP&A through greater standardization and reinforces the use of a common language.
People
The evolution of FP&A from its traditional accounting role to a key business partner requires skills that go beyond the ability to compile spreadsheet reports and generate budgets. The research team found that some of the key skills and capabilities that FP&A practitioners will need to continually hone and develop include:
Business partnering skills (e.g., knowledge of the business, the ability to translate key data for the business through effective reporting, collaboration/the ability to work with others)
Soft skills (e.g., emotional intelligence, flexibility, communication skills, openness to learning)
Technological skills (e.g., data management, predictive analytics, performance management)
Data management, for example, was identified as a top skill for FP&A by nearly 80 percent of organizations. The study team found that these skills are in high demand but remain fairly uncommon among FP&A talent at this point.
Process
The study team found that process efficiency remains a top challenge for FP&A overall. On average, survey participants reported spending 75 percent of their time gathering data and administering processes, down only two percentage points from when the question was last posed by APQC in 2010. Leading organizations, by contrast, have eliminated non-value-added work by leveraging innovative tools like automation, machine learning, and cloud computing. These organizations also leverage planning approaches like rolling forecasts, scenario planning, and predictive analytics to provide more insightful and relevant analyses for leaders. Leading organizations also build stronger processes through active collaboration and integration with functions from treasury to IT, helping to ensure alignment in key processes, data, and systems for FP&A.
Technology
Technology is a critical enabler of FP&A, both in terms of freeing up time for more value-added analysis, and in automating and enhancing the analysis itself. From visualization tools to machine learning and cloud computing, the key technology for FP&A has become more affordable, more accessible, and more user-friendly than ever. For example, advances in visualization technology now allow for dynamic and user-friendly visualization in reporting, in contrast to the static and tabular reports of the past. The study team found that FP&A at leading organizations is working to more effectively communicate and support decision making, with a focus on data visualization, although most organizations have not yet achieved the goal of predictive and prescriptive analytics.
Measuring FP&A impact
Finally, at leading organizations, FP&A's measures of success align closely to measures that are important to the business and include a mix of qualitative and quantitative indicators like key stakeholder satisfaction and business performance. The study team found that measuring FP&A impact is a challenge for many organizations—a third of all respondents do not measure their effectiveness at all. Meanwhile, over half of those that do (68 percent) reported the use of budget or forecast accuracy to measure FP&A's impact.
The study team conducted a statistical analysis of the survey data, and found that organizations rating their FP&A as most effective were significantly more likely to:
Have a strong partnership with Treasury
Prioritize skills such as business partnering and statistics for FP&A professionals
Leverage more advanced analytics and use more analytical techniques
Leverage emerging practices in technology (e.g., data visualization, automation, and mobile) and practices (e.g., scenario planning, predictive analytics)
And as a result, they spend significantly less time gathering data and more time on analysis
Click here to access a copy of the study overview; and the full white paper is available to APQC member organizations here.