New year, new priorities. Where will your organization be focusing your supply chain efforts this year?
To help you tackle 2019, APQC's research team wants to learn your top priorities and challenges. We want the research we conduct and the content we create to be valuable to you and targeted on your focus areas.
Take Our 2019 Survey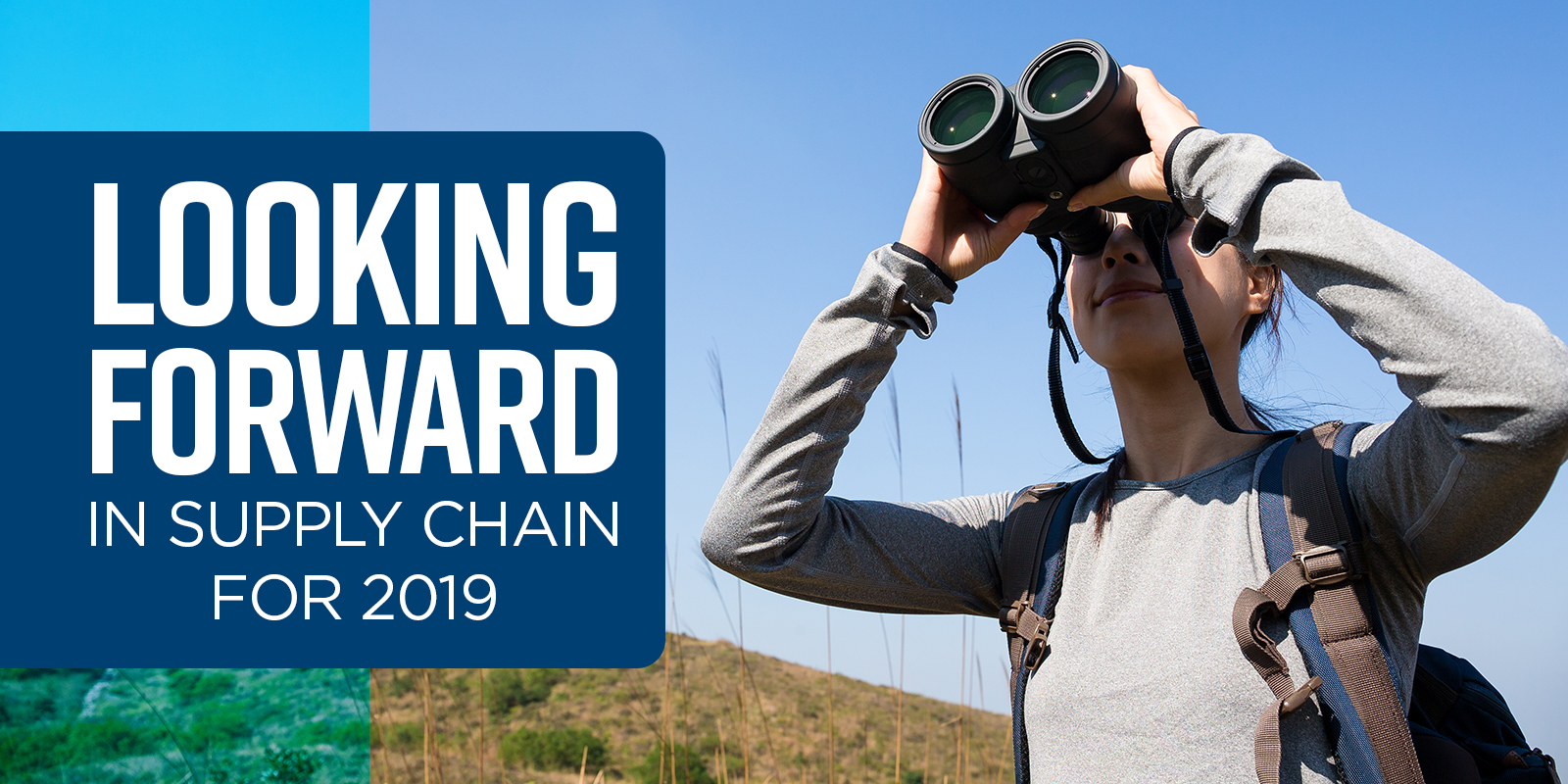 Please help guide our research agenda and share your insights by taking our annual Supply Chain Management Priorities and Challenges survey. Please share and complete your survey by January 30. Each respondent gets a summary of the results, and responses are strictly confidential per APQC's Benchmarking Code of Conduct.
This is your chance to sound off about what you see as:
priorities and challenges across the supply chain;
the impact of trends, innovations, and developments;
obstacles to improving processes; and
expectations for 2018 budgets for improvement tools and initiatives.
Given that almost every organization I've talked to in the past year is engaged in a digital transformation, I expect the results to reflect the increasing impact of automation and smart technologies on the supply chain. Some new tech like blockchains may be a few years from full-scale implementation, but others like robotic process automation are already being implemented in an increasing number of supply chains.
Healthy supplier relationships are vital to strategic supply chain success. Therefore, APQC is now seeking your input on the anticipated impact of global trade/tariff uncertainties on supply chains in the next three years. All politics aside, long-term supplier relationship can be impacted by this disruption. When faced with tariffs, APQC research advisor Kate Vitasek recommends, "Collaborate your way to better value-based profit levels by forging highly strategic win-win supply chains that optimize across supply chain partners."
Looking Back at 2018
In case you missed it, here are the results from last year's priorities survey: 2018 Supply Chain Management Priorities, Challenges, and Tips. Not surprisingly, digitalization of the enterprise was the top-rated trend impacting the supply chain, followed by process standardization. I'd be surprised if that didn't continue for 2019.
Also, 2018 was the inaugural year for APQC's Supply Chain Current State Quick Polls. We have been generating insights on the current state of emerging and foundational supply chain topics. You might be interested to see that the current rates of adoption don't always mirror the level of excitement in the media:
Our supply chain research team is planning additional quick polls in 2019. Stay tuned for the next one on Sales & Operations Planning.
Want to share your thoughts with me directly? You can reach me at mbrown@apqc.org, via  Twitter @MB_APQC, or on LinkedIn. Happy New Year 2019!