Life Hacks For Better Process

We all have that one relative or friend that is constantly sharing articles or videos on all the ways you can use common household items in ways you've never imagined. The deluge of "15 ways to use vinegar" or "plastic bottle hacks" got me to thinking about one of the best parts of my job. Yes that sounds like a stretch but there really is a connection.
One part of my job that I absolutely love is working on case studies. In addition to providing great success stories, case studies are refreshing because you get to see the myriad of ways that people adapt and develop methodologies, concepts, and tools. For me case studies are a cornucopia of new experiences and ideas that leave me with a sense of wonder. Ok that's a bit hokey but as you may have noticed I'm a bit of a geek. The whole reason I got into research was that sense of discovery and puzzle solving.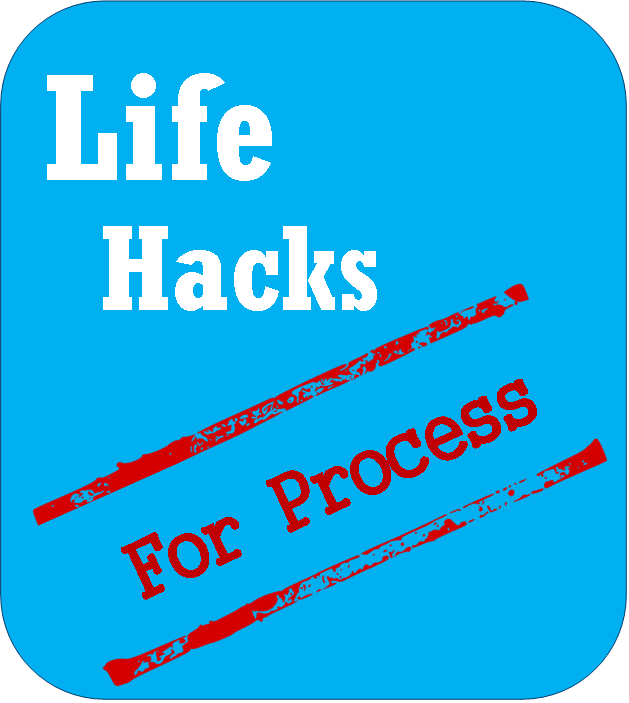 Speaking of puzzle solving, one topic area that our process and performance management research team spends time on is exploring why and how people use process frameworks like APQC's Process Classification Framework (PCF)®. These efforts often include developing case studies around the role frameworks play in organization's process and improvement journeys. This leads back to the point of case studies and creative applications. Though most people use a framework as a reference guide while mapping their organization's processes or facilitating workshops to assess their current state, other organizations find new and creative applications.
I wanted to share just a few of my favorite "PCF hacks" that I've encountered over the years.
Filter for IT Improvement Projects
One organization's IT team uses the PCF to manage its improvement projects. The IT business architecture team requires businesses within the organization submitting IT business architecture project requests to denote which PCF component(s) are affected. This enables the IT business architecture team to look across all project requests and identify any synergies or overlaps, ultimately reducing duplications and improving project prioritization.
Survey for Current State Assessments
One organization's process management team used the PCF as the foundation for a survey to understand the extent of its current processes. The process team took each task and activity within APQC's Banking PCF and turned it into a survey, asking employees to state whether the activity or task is performed and, where applicable, if documentation exists. The key to keeping the survey manageable was keeping the survey simple and engaging. The team combined a simple rating system (1: well defined process with documentation to 5: we have no process) with function-specific lists of processes (each function only got the survey for the process elements relevant to their function).
Taxonomy for Organizational Budget
Another organization used the PCF as taxonomy for its zero-based budget project. The organization wanted to look at how the budget has been distributed, the organization's goals, and performance measures to see if the budget assessments are correct or if they need to be changed depending on the current budget over all for the year. To that end the business improvement team piloted an effort to match the organization's budget allocations by PCF elements. The budget is an Excel document with a specific tab for each of the relevant Level 1 process categories of the PCF (e.g., 1.0 Develop Vision and Strategy and 5.0 Manage Customer Service). Within each tab is a spreadsheet that provides a holistic view of the budget for that process category. Each row is a budget line item delineated by a specific element in the PCF and the columns provide not only information on the process, but the budget allocation, performance management components, and role in strategic priorities.
The creative ability of people to take a hierarchal structure and common taxonomy beyond the initial stages of process work never ceases to amaze. However that doesn't mean there aren't also lessons from understanding how people apply frameworks for the more traditional process work as well. We recently finished a research project on Best Practices in Process Frameworks which includes additional case studies, survey data, and advice around not only how and why organizations use the PCF but also how they overcome some of the challenges of implementation.
If you get a chance check out the research and let me know if you have a frameworks success story or interesting application that you would like to share.
For more process and performance management research and insights, follow me on twitter at @hlykehogland or connect with me on LinkedIn.
Tweet