Big Q and little q are terms discussed by Dr. Juran and is key in fully understanding the significance of quality, and how to achieve World Class premier and sustainable Quality.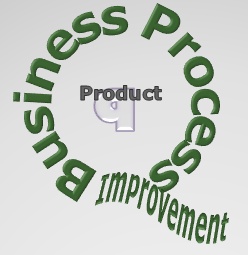 Definition of Big Q,   little q:  Big Q is defined as managing the quality in all business processes, products and services, and small q is defined as mainly product quality with a much narrow scope. Sometimes, businesses may call Big Q with other terms like TQM, Continuous Improvement, Six Sigma Quality etc, but in true sense, they all mean "Business Process Improvement".
Big Q application with Business Process Improvement (BPI)
Big Q is strategic, its mission must align to support business goals, and is a macro-level process, while little q is a micro-level product quality element. Would you rather have a narrow tunnel vision/incremental product quality improvement, or broad based business improvement that lifts the entire business to a new height?
During the maturing process, many businesses pay the most attention to small q – product quality…Of course, product quality is important and helps achieve short term customer satisfaction, but can we attain and sustain lasting and TOTAL Quality or predictable reliability without improving business processes? 
Also many businesses miss the whole concept of improving front-end business processes and in administrative areas along with shop floor operation. Front-end business process could initiate from defining customer requirements, integrating customer requirement into design (QFD -Quality Function Deployment), and then flow down of requirements into the supply chain and finally appropriate operational execution. If the Front-end business process is fragmented or does not exist, the manufacturing and quality folks, at the tail end of the process, cannot build or inspect quality into product.  
Quality professionals have a very important role in facilitating and supporting the executives in their efforts to create a work environment and culture conducive to big Q and Continuous Improvement.  
 Big Q enablers: Leadership, Vision, Strategic Planning, Customer focus, Operational excellence, infrastructure and Talent play significant roles.  The role of senior leaders is crucial to success. The process succeeds when the senior most leaders take a personal interest and demand Business Process Improvement as a requirement.
The identification of transformation need is a first step, followed by mobilizing commitment and understanding and organizational culture. Paradigm shift may be necessary at various levels of management. Middle managers need to be on board as well, because they influence the largest work force directly. The biggest challenge in deploying a big Q process is resistance to change. Break the status quo. When you are not moving forward, you are moving backwards, as your competition may not be standing still. Enlist a team of positive thinkers who have the shared needs, right mind set, and understanding of big Q principles.
Process: Deming PDCA circle  – Plan, Do, Check, and Act for Business Process Improvement.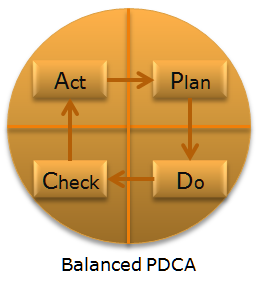 Plan: Identify shared Need, Vision, Strategy, Shift Paradigm, Knowledge, Development & Deployment Plan…
Do: Team Synergy, Infrastructure, Training, Communication, Proliferate support, Execute….
Check: Measure Effectiveness, Control Plan, Introspect (audit), Adjust, Enhance…
Act: Institutionalize Document, Replicate, Raise Bar, Closed loop feed-back mechanism…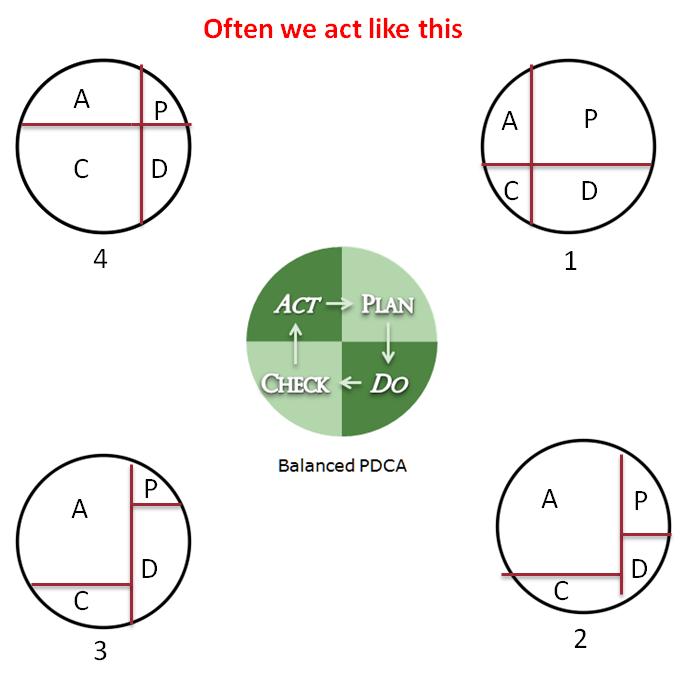 Imbalanced PDCA
1. Excessive planning (all talk) and little action are not acceptable.
2. And  3.  Institutionalization (changing system) without planning is not acceptable. 
3. Keep auditing (checking) without planning, improving or system changes are not acceptable.   
Aim for a balanced PDCA process
Once Business Process exhibits improvement, institutionalize the changes.
How many executives and even Quality professionals realize the difference of big Q vs. little q, and its impact on business? Take this unanimous survey to help understand better what organizations are doing about quality. Sustainable product quality (little q improvement) cannot be achieved without improving Business Process Quality, the big Q.
Jay Mankad is the Director of Quality at Lycoming Engines, an operating division of Avco Corporation, and Chair of Textron Quality & CI Council  The views expressed here are from Jay Mankad and do not reflect Lycoming Engines.
  You can connect with Jay on LinkedIn.
Please take a short survey on organizations' use and understanding of Big Q, little q.