Supply Chain Managers are often faced with several issues that they must deal with to ensure a healthy supply chain and minimize the number of fires that arise and the number that have to be put out. Yesterday, September 9th was Fire Prevention Day. In honor of this special day, I would like to discuss how organizations can go about preventing a supply chain fire. If an unexpected spark happens in your supply chain, are you prepared to prevent a fire from starting?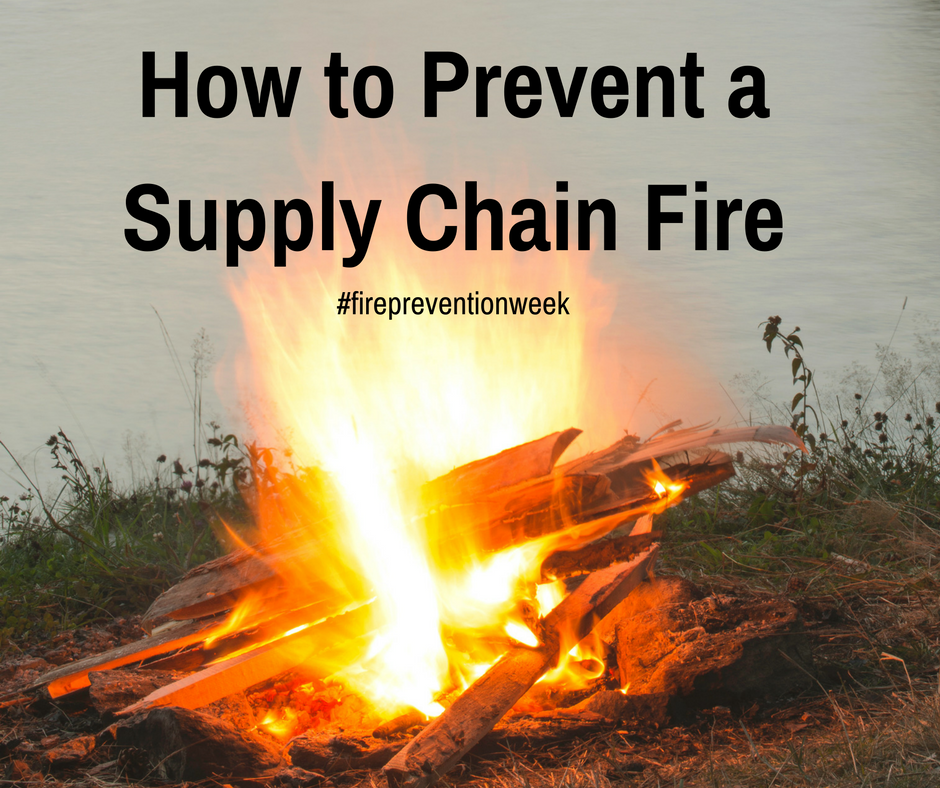 I often speak to supply chain professionals who are looking for ways to manage their suppliers and stay aware of what is happening with their suppliers' suppliers. Supply Chain managers have to know when they need multiple suppliers for one item, as well as how to deal with suppliers in the event that there are delays so that all orders are received on time and meet quality specifications. Supply chain managers must find reliable suppliers that are consistent and provide services at a price that is beneficial to the business. Best-practice organizations tend to have an integrated supply chain relationship that allows for effective communication with suppliers, as well as the use of alert systems that help track their suppliers.  
An APQC best practices study on supplier category management featured organizations that have taken steps to improve supply chain visibility. For example, ATMI—a provider of technologies for the semiconductor, life science, and flat panel display industries—developed a proprietary system that increases visibility into the origin of the materials in its products. ATMI's approach includes an alert system that uses information from multiple tiers of suppliers. The alert system tracks the components of ATMI's top revenue-generating products down to the base elements, providing the company with a clear picture of where components come from and what the components contain. When disruptions occur, the system alerts ATMI if any of its suppliers (or its suppliers' suppliers) are affected. This, in turn, enables the organization to find alternative sources of materials quickly, before competitors are even aware of a potential supply problem.
Having an integrated supply chain with visibility can help prevent any potential fires from arising. Close relationships with suppliers, along with innovative solutions like the alert system implemented by ATMI, will be needed for companies to achieve greater visibility into their supply chains. Organizations must consider implementing tools that allow data visibility and the smart use of data. For a global supply chain to be efficient, there must be cross-functional responsibility and systems that work well together.
Suggeested Content
*Please note that some pieces are available to nonmembers of APQC, while some are only available to members. APQC membership gives you access to so much more. See if your organization is a member and register today!
*Stay up to date with our upcoming supply chain management and product development research, webinars, and more by visiting our expertise page.
Follow me on Twitter: @AJStroud_APQC