When an overwhelming majority of finance executives say they want to be sure their financial process costs are in line, I can't help but wonder if I've stumbled into a time warp. APQC has been tracking these efficiency metrics for many years. CFOs and corporate controllers in the U.S., Europe, and Asia have been leading finance improvement initiatives for well over a decade. So, why are the world's largest companies still hard at it?
APQC's most recent research on finance process transformation underscores continuing concerns.  For a quick view of our survey findings see the infographic below.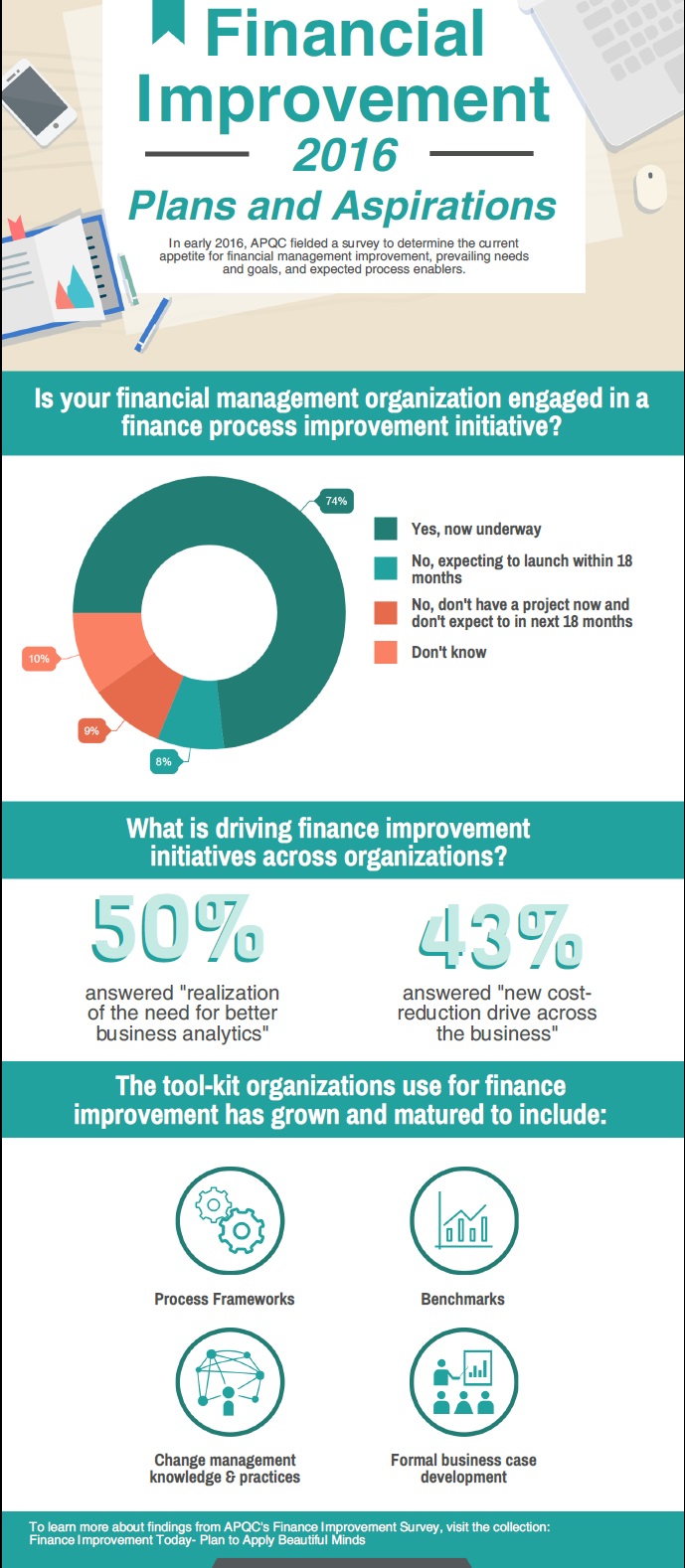 Finance executives explain in interviews that they are re-assuring C-suite members that the amount of money spent on back-office functions is on par with industry counter-parts. They also say they feel pressure to speed up the delivery of useful analyses so that business units can quickly isolate unexpected obstacles in revenue and cost streams. Invariably, the conversation lands on the struggle to integrate transaction data that's coming from the ERP system(s) with other data that finance has to grab from multiple sources in order to update performance forecasts using Excel. One person today groaned that he wanted to be able to produce a forecast in one day, not twenty. All this begs the question: when is finance going to find time to become the proverbial strategic business partner if it's still such a struggle to perform basics duties?
APQC's finance management research team is currently gathering context from senior executives. Stay tuned: our final conclusions will be coming out later this summer.
*APQC membership gives you access to so much more. See if your organization is a member and register today!
*Stay up to date with our upcoming financial management research, webinars, and more by visiting our expertise page.