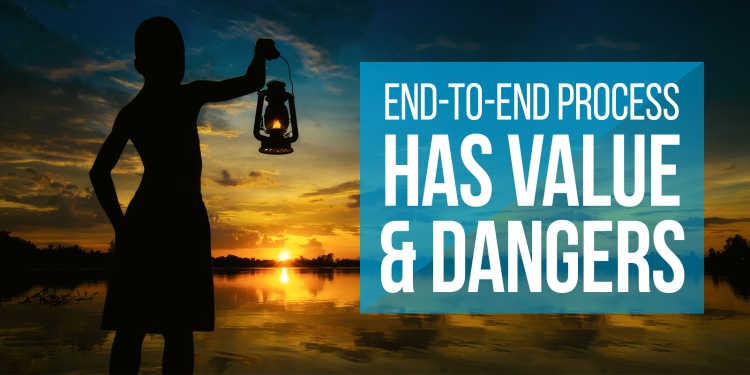 First, let's define End-to-End (E2E) processes. E2E has a lot of different definitions, and a variety of terms that are used to mean the same thing. Some organizations use value streams, value chains, or some other term. For purposes of this discussion, I am going to define E2E as the definition and documentation of a process from the beginning to end. Regardless of what term you use, the goal remains the same - document and define the start of a process and the end of a process.
If you are a visual person, our goal is to go from this: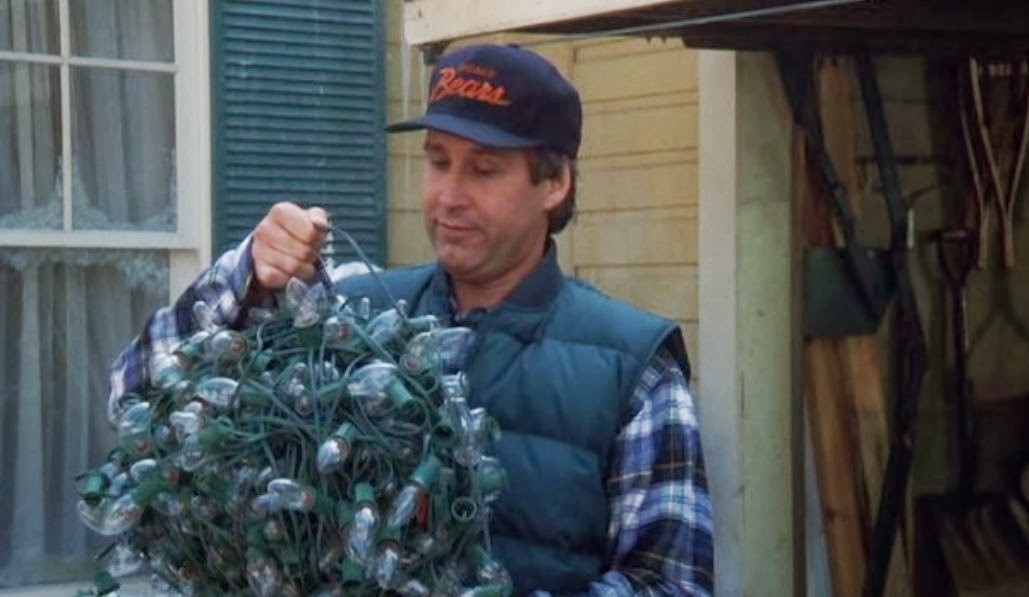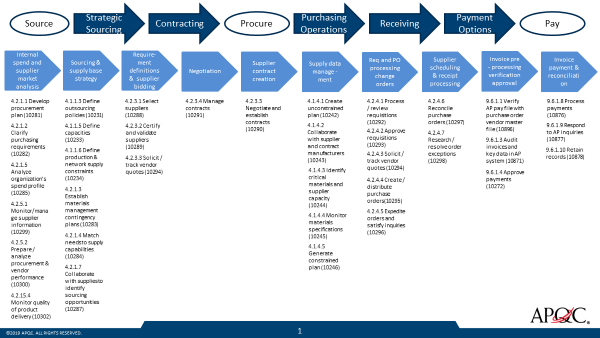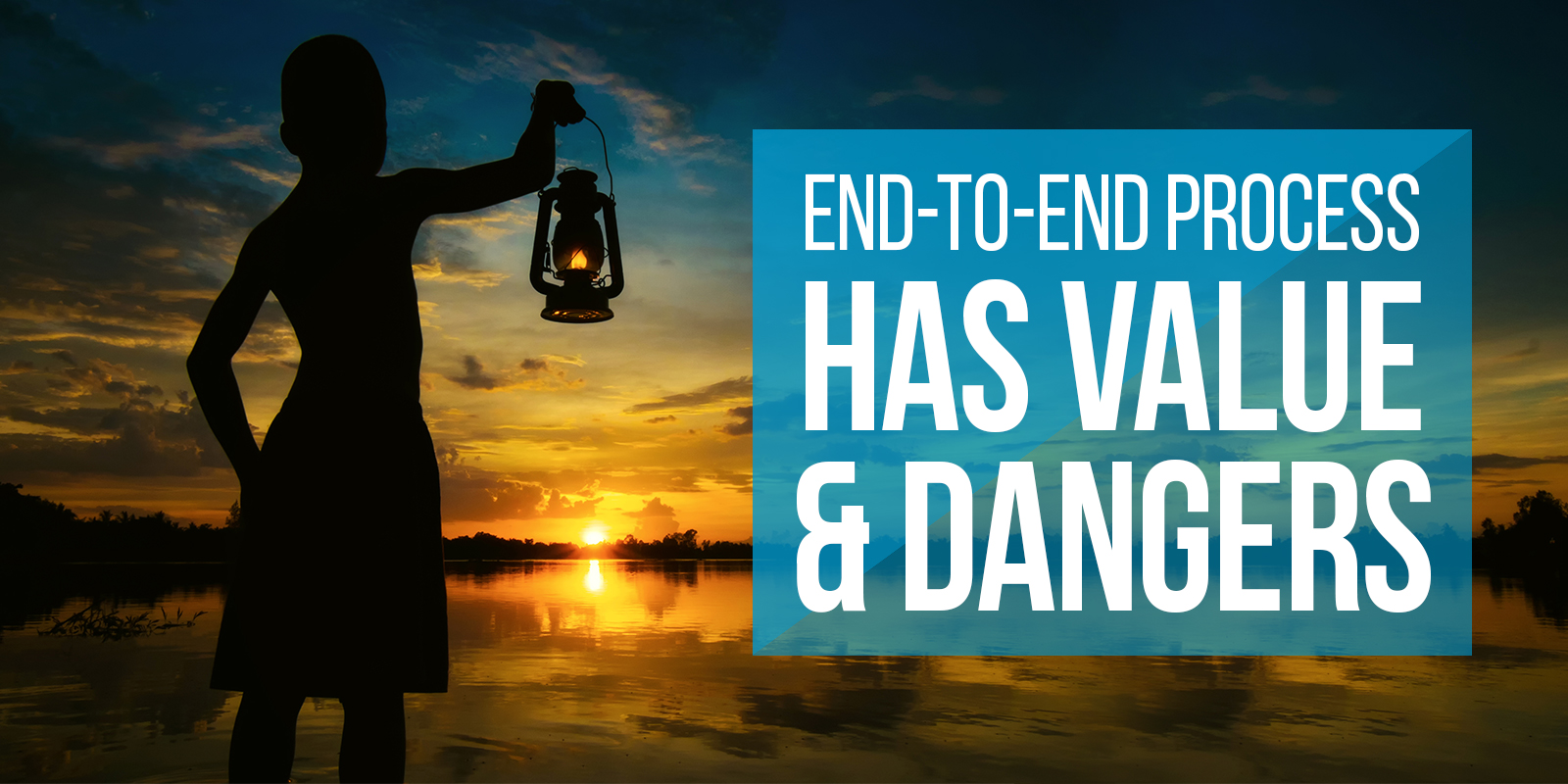 The real value of a documented E2E process is the visual representation it provides from start to finish and everything in-between. More specifically, they allow for accurate measurement, ownership, and governance for the processes.  
Additional benefits include:   
Creates a common understand

ing

of/for the process

 

Creates clarity around hand-offs

throughout the process

 

Creates role clarity

 

Drives performance visibility

 

Increases business focus

 

Identifies key process knowledge and how to capture process knowledge

 
E2E Is Not a Fit for Every Process 
Some cautionary tales; don't look to create E2E process maps for everything within your organization.  There are some risks associated with mis-managing E2E processes, specifically: 
Processes are ad-hoc and inconsistent

 

Management is unmonitored and uncontrolled

 

Management is using poor or inappropriate measurements–if measuring at all

 

Process workers have little insight into upstream and downstream impacts

 
How to Get Started with E2E Process Maps 
When looking to create your E2E processes, APQC's guidance is to find the five to ten key or critical processes that support business operations. What are the criteria for defining those five to ten processes? Here are some suggestions: 
The business process supports or drives our organizations strategic initiatives, for example: 
​

Revenue generation

 

Customer

retention

Reduction of cost of goods

sold

 

The business process is complex, and is done numerous times

daily, weekly, etc.

 

The business process is key to business operations, and only a few individuals

truly know/understand the process in detail

 
Additionally, here are some tools to help support the mapping of the E2E processes: 
RACI

:

A RACI chart is a technique that helps identify the roles and responsibilities within the process and ensures that all players are aware of how they work together to achieve the outcomes from the process

 

SIPOC

:

SIPOC analysis is most useful prior to process mapping or placing the process in a flow chart. It helps clarify the necessary steps in the process and provides clarity on stakeholders, inputs, and outputs before committing to complex flow charts or maps.

 
Finally, view some common end-to-end processes we have documented in our recent content collection: End-to-End Process Maps and Measures.  This documentation might not be 100% complete for your organization, but they should give you a great start. As more processes are identified based upon our client engagements, we will be adding additional E2E process maps.