A Culture Change Success Story

How Royal Bank of Canada Engaged Employees in Agile
Making organizational change stick is one of the most common and vexing challenges faced by organizations today. In a recent webinar, APQC members heard how Canada's largest bank, with offices in 37 countries and more than 80,000 employees, got change to stick when it introduced the principles of Agile across the enterprise.
Agile is a project management paradigm that stresses iteration, collaboration, self-organization, and customer centricity. Agile has its roots in software development, yet today organizations are applying components of the Agile methodology to other aspects of business such as finance, marketing, product development, and project management.
Royal Bank of Canada (RBC) is embracing Agile with this kind of broad approach. For RBC President and Chief Executive Officer Dave McKay, "Agile is about empowering employees to use their full skill set to solve problems and create solutions in an environment absent of the things that traditionally slow us down."
Getting Employees to Take the Journey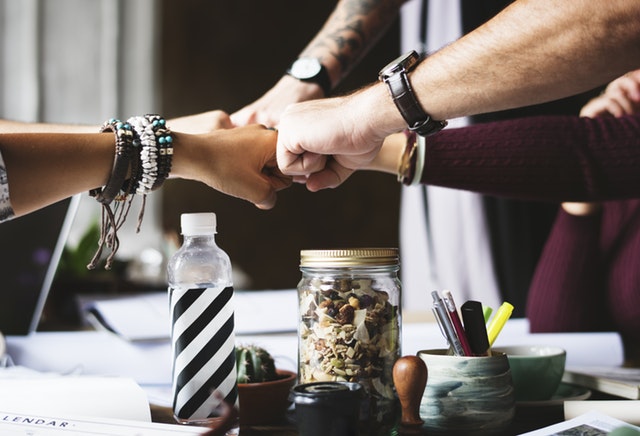 During an APQC webinar titled Engaging Employees in Agile, Dann Wilson (RBC Director, Agile Solution Enablement and Transformation Services) and Adam Carter (RBC Director, Organizational Effectiveness) talked through the stages of RBC's cultural transition. Their Agile journey began in 2010 with a focus on application development. Now in 2017, this focus is expanding to apply Agile principles and practices to non-technology aspects of the business.
During the webinar, Wilson and Cater explained five elements that have played a major role in making the transition to Agile a success. Following is a list of these elements accompanied by actions that RBC took—actions which other organizations can apply to boost their success with Agile.
How RBC Did It
1. Cultivate culture. Change the employee mindset to support Agile. Focus action on the customer. Shift decision-making from leaders to teams. Form teams for the long term not discrete projects. Transform the relationship between IT and the business from a supplier/vendor model into a true partnership. Introduce a leadership capability model that supports the Agile mindset and practices.
2. Redesign organizational structure. Define Agile job roles and job families. Identify core capabilities for all agile roles to include: A) understanding the Agile Framework and practices and B) having an Agile leadership mindset. Establish patterns for forming and coordinating Agile teams.
3. Secure digital talent. Establish a program dedicated to attracting, developing, and retaining digital talent. Refresh the digital employee experience and value proposition. Create learning paths for digital skills and career paths for digital roles. Form digital communities of practice.
4. Improve functional engagement. Engage functional (non-digital) talent in Agile. Understand who in the functions is affected by Agile, how, and when. Identify and address pain points that prevent functions and Agile teams from working together effectively. Select functional employees to serve as Agile engagement leads that liaison between the function and Agile teams.
5. Reimagine workspaces. Transform offices built for individual work into team spaces. Create spaces for large group and small group collaboration as well as spaces for individual work. Teach teams how to use the redesigned spaces.
Embedded throughout the journey and in these five success factors are principles that can be applied to enable the success of any kind of organizational change.
Tips for Managing Change
Secure executive sponsorship for the change.
Establish a center of excellence to lead the change.
Understand how work really gets done and identify where work processes will change.
Define new competencies and roles required to carry out the change.
Train employees on new work processes and competencies.
Revise HR plans and programs to support behavior changes.
Seeing Real Results At RBC
While RBC has yet to reach full maturity with Agile, it has already realized positive results from the change, including:
An Agile business sponsor satisfaction score of 90%,
Agile projects that are delivered 2.45x faster than traditional projects, and
Agile teams and partners consistently agreeing that: "Having moved to an Agile way of working, I don't Ever want to go back."
Learning from the Success of Others
Many more lessons are available in the recording of this webinar. Be sure to listen all the way through to the question and answer session. It is here where the nitty-gritty details of Wilson and Carter's real-world experience with Agile and change fully come out.
Want more guidance on culture change and/or Agile? APQC offers two research-backed content collections: Transformational Change—Making it Last and Introducing Agile to the Organization
Follow me on Twitter @ElissaTucker and LinkedIn www.linkedin.com/in/elissatucker
Tweet