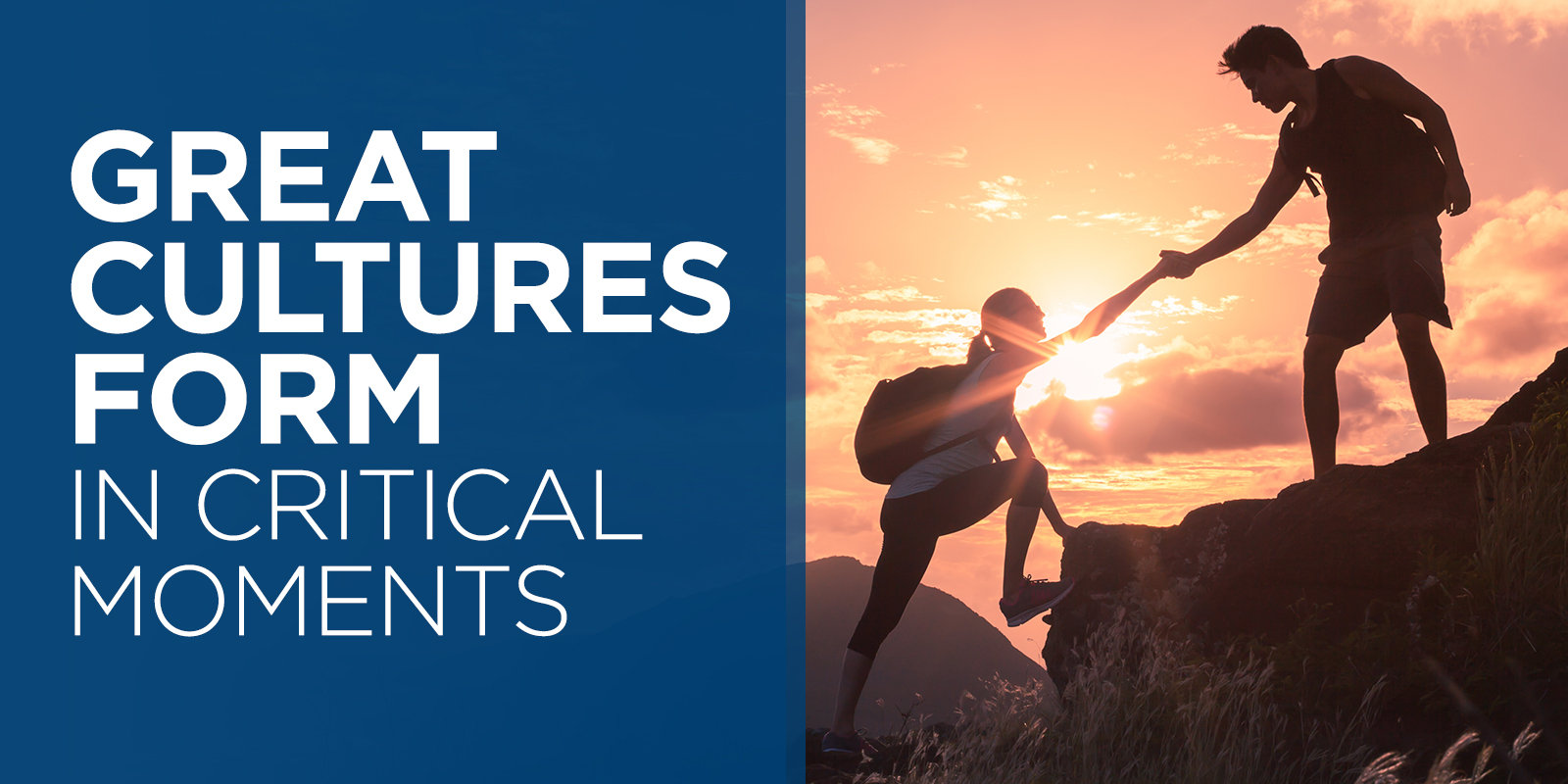 I have asked KM leaders what their main objective is for implementing KM.  And, overwhelmingly, the #1 response is to "change the culture of the organization."  Really?  You want KM to take on culture change?  Some years ago, APQC brought together a group of leading practitioners to think about KM and culture and the big question we asked was "what do you know about your culture?" Maybe before we all start trying   to change our culture, we should first try to understand it? The good news is that this aspirational objective has motivated APQC and our members to research, share, and learn why and how to build a knowledge sharing and collaborative culture for over two decades.    You can't give up on something this important and you have to keep the conversation about change fresh.
Well, fast forward to 2019 where I had the pleasure of interviewing Daniel Coyle, author of The Culture Code: The Secrets of Highly Successful Groups. Hint – he's going to be speaking at APQC's 2019 KM Conference.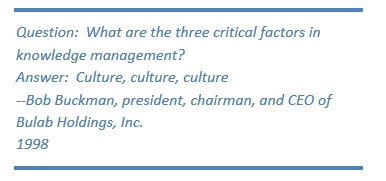 Dan is a cultural strategist with a pragmatic approach.  He starts with a very basic principle of thinking about our experiences and challenges what we know about culture – past and present. A collaborative culture feels and works better. Dan's formula for success focuses on 1) making the environment safe to accelerate building relationships and trust, 2) demonstrating how leaders can use vulnerability to forge reciprocity, and 3) creating a roadmap that gets people onboard for the journey ahead.
Per Dan, great cultures form in critical moments. He has many examples that he'll share with us at the 2019 KM Conference to help KM leaders move toward making knowledge sharing and collaboration the norm instead of the exception. True to code, he will challenge us to understand our culture before we start making changes to it. Come join us to discover how to leverage those critical moments to create a dynamic culture where knowledge flows, grows, and creates value at APQC's 2019 Knowledge Management Conference happening April 29 through May 3. 
To read the transcript of my interview with Daniel Coyle, click here.
To download the podcast of my interview with Daniel Coyle, click here.