Earlier this month I spent a week at the Gulf Coast Symposium on HR Issues, held May 10-12, 2017 at NRG Center in my home town of Houston, Texas. The session bills itself as "the largest regional conference for HR Professionals on the Gulf Coast, with more than 2,100 practitioners, presenters and providers" and more than 180 concurrent sessions on topics such as Business Management & Strategy, Employee & Labor Relations, International HR, Leadership & Professional Development, Talent Management, and Total Rewards. Personally, I love to learn, and I found the session a great exercise in concentrated learning and networking.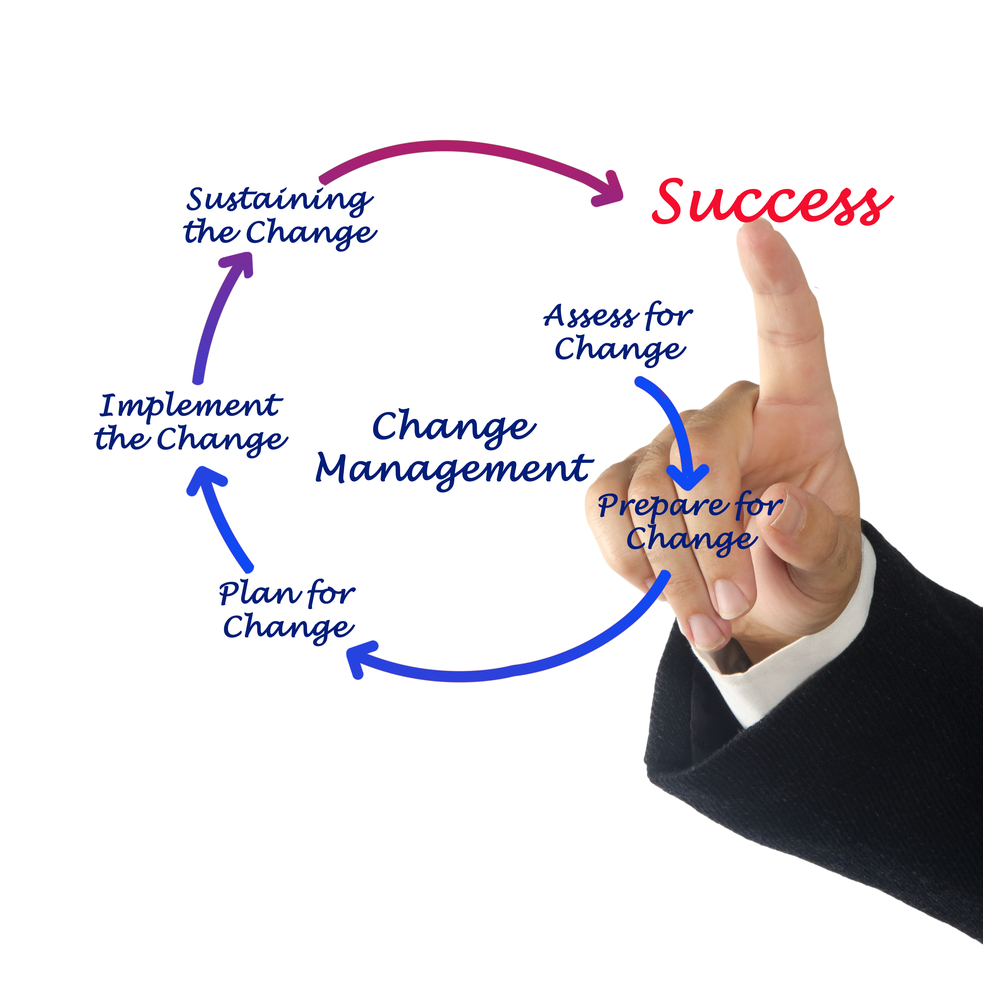 In my daily work life I am really more of an organizational development and research practitioner than an HR practitioner, and therefore I attended as many of the change management sessions as I possibly could in order to benefit my research and practice (and also earn as many "business" recertification credits as possible), including:
(Session) Implementing Change: It's Not the Change—It's the Transition, by Rick Tiemann, president of the Executive Group
(Session) Turning the Ship—My Experience During a Business Transformation, by Cheryl Blake, senior manager HR and administration, Sumitomo Corporation of Americas, and Stacie Lyons, contract compensation specialist with Comp Matters
(Session) Organizational Change the Wonderfultastic Way, by KC Cruz, owner of KC Motivates, and Jim Scholes, Chief Engagement Officer, Wonderfultastic.com
In this blog, I would like to distill for you the top three things that I learned on the topic of change management that will hopefully also help benefit your daily worklife and practice as either HR professionals or researchers/advisers such as myself. Some of these learnings reiterated principles that I already knew, and some were newer concepts to me.
Change requires a clearly communicated and compelling purpose. As summed by Rick Tiemann, president of the Executive Group, "Unless there is common cause for people to rally around, most people will just wander around." In my academic pursuits, I learned that a key principle of adult learning is that adults desire to understand why they need to learn something (e.g., what is the purpose). Similarly, when it comes to making a change, oftentimes change is hard, and a clear communication of the meaningful purpose of change throughout the change is necessary. And this communication and rallying around the purpose should not be a one-time occurrence; it should take place throughout the change, since change is typically not a one-time event, but a process. Tiemann outlined some of the key aspects facilitating purpose-driven change, including strategic planning, a compelling vision, and a visionary leader of the change. According to Tiemann, one of the biggest challenges today with regards to change management is making the change "stick," and clearly articulating and communicating the purpose of the change throughout the change will help organizations to overcome barriers and truly change their cultures.
There are many different models of change/change management. When it comes to change management, there are already many different resources and models that change practitioners can leverage; they certainly do not need to start from scratch. The GCS speakers referenced models such as Lewin's three stage process to manage change and the DISC (Dominant, Inspiring, Supportive, Cautious) model of personalities. Cheryl Blake and Stacie Lyons described their systematic process for navigating a business transformation, including clearly identifying the issue/problem to be solved, taking action, and determining the impact. And there are other helpful change management models, such as John Kotter's 8 step process for leading change and Prosci's ADKAR (Awareness, Desire, Knowledge, Ability, and Reinforcement) change management model. Organizations that follow a systematic process for change management have a higher likelihood of success, as they are building on the learnings of others that have gone before them.
For change to be successful, you have to have passion for the change. According to Jim Scholes, Chief Engagement Officer of Wonderfultastic.com, and KC Cruz, owner of KC Motivates, "Passion is for people, but people live their passion." One of the key roles of the individuals leading the change is to help employees develop a passion for the future, and let go of the past. Scholes and Cruz advised that leaders "create positive expectations of their teams through contagious conviction," and give their teams the big picture and expectations for the change. Scholes and Cruz reiterated that people's perceptions are their realities, so a critical component of change management is to engage employees in the change and thereby positively influence their perceptions of the change. To become engaged and passionate for the change, employees need to be involved in the implementation of the change, they need to understand what's in it for them, and also what is their specific role in the change.
Since I am a big proponent of learning and action, I also wanted to provide a resource list recommended by the GCS change management conference speakers, and also some APQC research for more best-practice information on the topic of change management.
Recommended reading list from GCS speakers:
Recommended reading list from APQC:
Hopefully this blog has provided you some additional insights and resources for change management. I know that attending the GCS conference was very helpful to me. Happy reading!