At some point in your working life, you will likely ask yourself the following questions: Where will the next "Big Idea" for my business come from? How will it help my organization?  What will its impact be on my organization's future competitive position?
To gain a competitive advantage, an organization needs to know and do things differently from its competitors. One way I have seen this happen is through the discovery of new and innovative practices that drive breakthrough improvement long before competitors even think of it. Organizations find these cutting edge business approaches by identifying best practices not visible to competitors, such as those employed outside of the industry.
Benchmarking is a proven vehicle to discover new, cutting edge practices. Benchmarking allows an organization to find out-of-box practices that enable breakthrough improvement. As the figure below shows, breakthrough improvement is marked by a rapid advancement with business performance. This type of impact comes when there is a significant departure from past practices.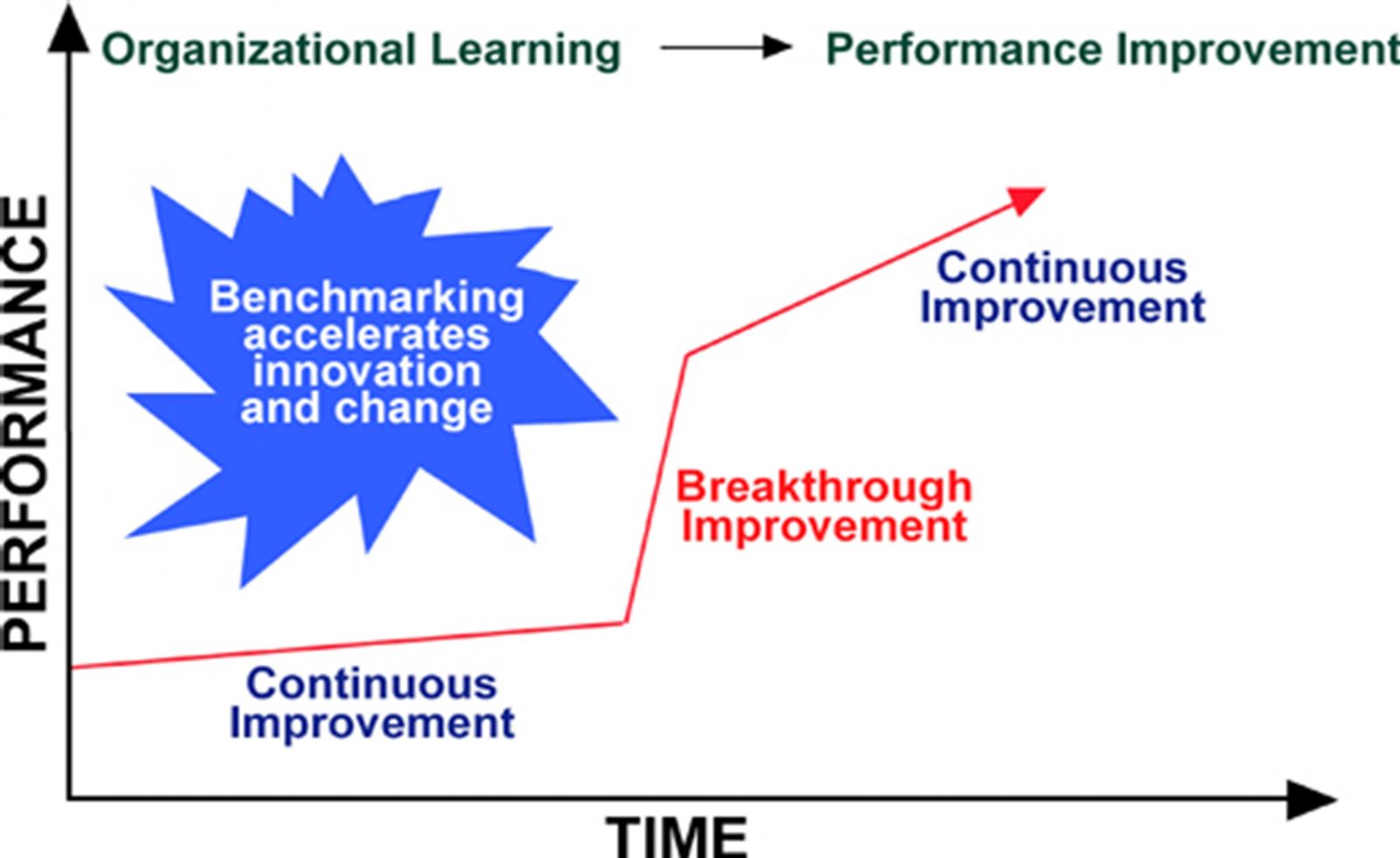 The value of benchmarking research was pointed out by Scott Barnes of Champion Technologies by stating that "it provides insights into what is the latest, greatest, and most novel approach to solving supply chain issues." Citing benefits, Barnes said that these insights helped "enhance the productiveness of the team." Organizations like this one regularly scan the business landscape for innovative, leading-edge practices in order to reduce the Cost of Not Knowing.
Inevitability, good performance fades and proven practices become ineffective. When that happens, organizations must proactively dismantle the old way of doing things and usher in the new. By shaking up the business status quo, organizations will "break the mold" and find new avenues to rapid improvement before competitors do.
How does your organization identify breakthrough improvement opportunities? Please share your experiences with us.