In December of 2014 APQC surveyed over 300 business excellence practitioners to understand their common challenges and priorities for 2015. An overwhelming 86.1 percent of the respondents identified process management as one of their top three challenges for 2015. This infographic explores the top challenges in process management and some simple tips for overcoming them. Over the next couple of month's we will address the top three process management challenges in this blog.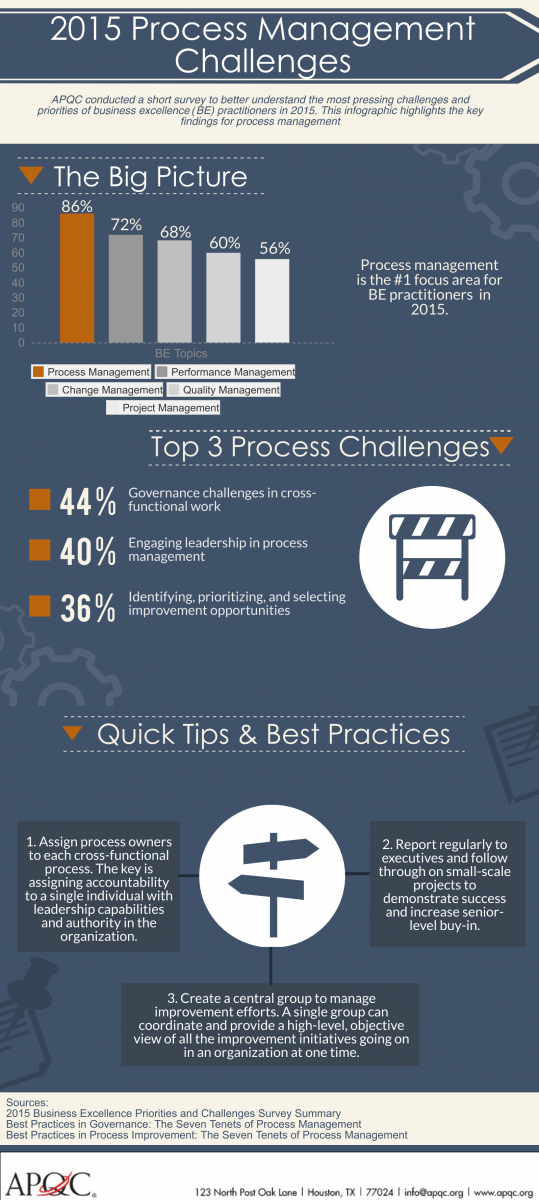 Download a PDF of the infographic here.
For more information on the top challenges in business excellence including performance, change, quality, and project management check out the 2015 Business Excellence Priorities and Challenges: Survey Summary.
For more business excellence and process management research and insights follow me on twitter at @hlykehogland