Find out how APQC can help your organization
Advice on content management is everywhere, but with so many resources provided by vendors and consultants, it can be difficult for organizations to find the information they need to make informed decisions. In 2014, APQC partnered with KMWorld to uncover the truth about content management inside organizations.
APQC's best practices report on developing and maintaining leadership capabilities describes what best practice organizations do and how they do it. APQC conducted interviews with and wrote case studies about five organizations that have been recognized as having strong leadership capabilities and as using elements of an effective leadership style.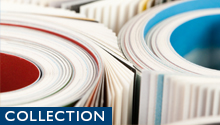 Benchmarking continues to be a top tool used by leadership teams to support decision making. APQC wanted to dig deeper and find out what value was being derived from benchmarking. To accomplish this, APQC surveyed over 500 people to understand how organizations conduct benchmarking, what functions they are benchmarking, and what their goals and measures are for benchmarking.