Why Adopt Master Planning for Innovation?
Want to make sustainable changes in your organization? Use Master Planning of Innovation (MPI). MPI applied to an organization's change efforts has resulted in:
Significant improvements in performance delivery
Clarity of who is responsible for what in the organization
Improved employee satisfaction
The MPI methodology and techniques are critical to a leader's success in managing change and transformation. Organizations can be complex and change is not easy. MPI enables an organization to:
Align around important change initiatives
Establish clear roles and responsibilities
Establish clear roles and deliverables
Appropriately resource and plan for change
Organize its information management and flow
Because the structure of organizations is designed around functional categories (areas), the ability to assess and understand foundational capabilities across functions is core to innovation and improvement. Foundational Capabilities are the key drivers of outcomes in any organization. The MPI model focuses on these capabilities and establishes critical linkages to process design and execution, information management and technology.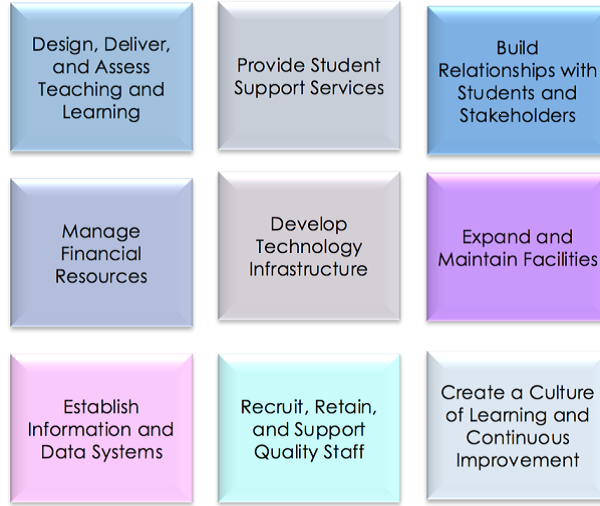 Foundational capabilities are thus the core variables that enable performance. As these core capabilities are expanded and improved, the functional area and processes contained within exhibit a greater performance capability and capacity. The alignment then between capability improvement and growth, functional design and structure, and process management are critical 'system' considerations. MPI links these dimensions through its system design. Each component (foundational capability, function design, process management) has its own significant contribution to the overall performance of the district. Performance is optimized efficiently when capabilities are matched to function and process design.

Example of MPI Capability Model